Support Airport environmental compliance
Clariant supports our customers' efforts to reduce the environmental impact of their airport operations and lower costs.

Our EcoTain de-icer fluid recycling management concept offers an ecological, economical and sustainable solution to the removal and re-use of aircraft run-off.

As a result, customers can improve cost efficiency and benefit the environment by using up to 60% recycled fluid that minimizes both new material requirements and energy consumption.

Clariant offers on-site (closed loop) or off-site recycling systems for aircraft de-icing fluid suited to individual airport requirements. On request, we can present a full service package including engineering, installation, commissioning, management and operation.

Learn more about our recycling systems here.



Clariant's CO₂ reduction in Oslo airport is equivalent to energy consumption of a small city

Whether the world must become more sustainable is a question we've long stopped asking ourselves. Our colleagues in the Nordics acknowledged this fact years ago, when in 2009 Oslo airport called out for solution on how to recycle used aircraft de-icing fluid. Clariant's idea of concentrating its main component glycol and further distilling it into the chemical compound propylene glycol became the client's favorite. This synthetic liquid substance absorbs water and is often used by the chemical, food, and pharmaceutical industries as an antifreeze, making the recycling idea especially novel.
Clariant's concept was based on the collaboration with a local partner which is a sustainable logics supplier in the Nordic region and at that time already owned tanks and equipment at a favorable location at Oslo airport.

That was the starting point for Clariant's de-icing concept.

The building, storage tanks and pipes were upgraded to host our ambitious project. At the same time, Clariant invested in concentrators and automation. It was an impressive team effort at Clariant and involved colleagues from Sales, Management and R&D. When the glycol recycling and propylene glycol production processes were finally ready, they went live in 2011. On the 13th of September 2011 the grand opening was held at Oslo airport, where many guests and the media were present to celebrate and document the landmark moment. The opening also attracted a lot of interest from airport authorities and airlines.

What has happened since?

Clariant has since had 10 successful seasons of operating this plant together with its local partner. In one decade, the saved CO₂ equivalent represent the yearly energy consumption of a small city (EPA Calculation).*
Recently, the Clariant plant in Uddevalla, Sweden, received the approval to use recycled glycol for our Safewing® products. The first batches have been produced and with this, the full circle for our glycol in Safewing® products is complete.

What does the future of our de-icing solution look like?

Recycling operations will continue and Clariant plans to take this successful and sustainable concept to a next level and spread it more widely in Europe as well as across the globe. Do you want to be part of it? Use our CO₂ calculator below to find out how much CO₂ equivalents you could save and get in contact with us!
Use our CO₂ calculator and find out:
Based on:

A reference scenario of not recycling your ADF
Deicing fluid collection efficacy of 5%
Truck load of 20 tons
Please provide the quantity in tons
Please provide a positive number
Please provide the distance in kilometers
Please provide a positive number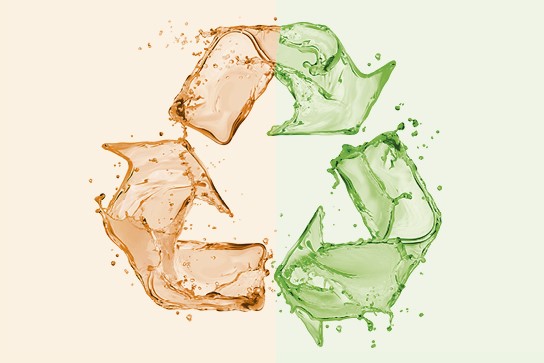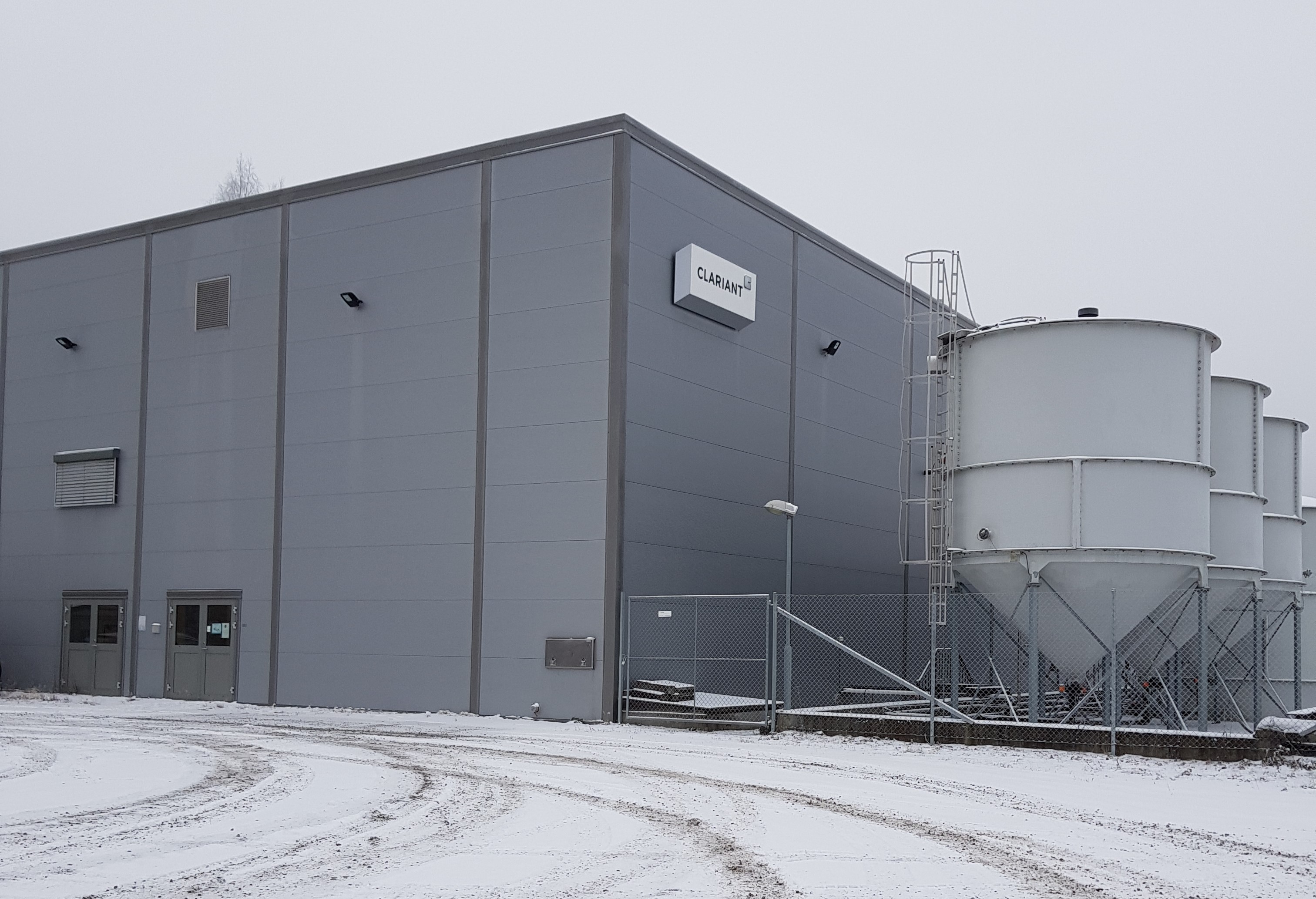 Clariant Recycling at Oslo Airport
On-site recycling
Collection of the run-off in suitable storage facilities
Mechanical cleaning (removal of precipitates, oil, aircraft fuel and other)
Chemical cleaning (only needed by the "ready-to-use" ADF concept)
Evaporation of excess water (and distillation of the glycol, needed by the "neat" ADF concept)
Final processing (addition of a Clariant ADF additive package)
Off-site recycling
Collection of the run-off in suitable storage facilities
Mechanical cleaning with standard filtration technology
Evaporation of water to a final glycol content in the concentrate of approx. 60 %
Transportation of the concentrate for final processing into industrial grade glycol
Re-use of the glycol in different industrial applications
Flexibility: Different size of the pre-concentration units offering different process capacity, adjustable to your volumes of deicing fluid run-off