Additives for admixtures / concrete
Concrete additives
In the construction industry our additives are used to reduce the cost of concrete construction, to optimize concrete properties and to ensure reliable and consistent quality of concrete.

With our long-standing expertise in surfactant technology, we developed tailor-made solutions for the admixture market.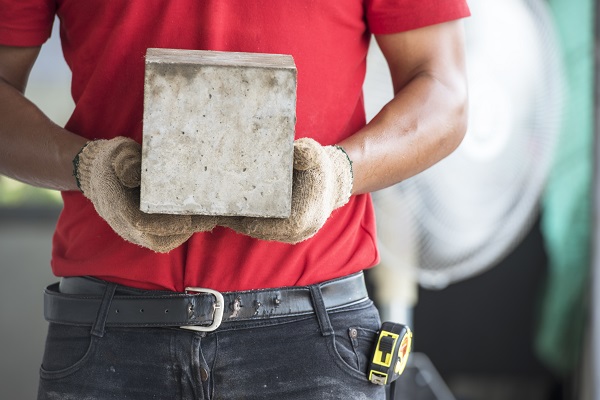 Air entrainers
Air entrainment is the intentional creation of small air pockets in concrete by the addition of an air entraining agent to the mix. The primary purpose of air entrainment is to increase the durability of the hardened concrete, especially in climates subject to freeze-thaw as the air pockets relieve internal pressure on the concrete by providing tiny chambers for freezing water to expand into. Additionally, workability of the concrete is increased.

Based on our experience in surfactant chemistry, we offer a range of air entraining agents under the brand names Hostapur® and, Genapol®, and Zeliquid.

Our Hostapur® OSB is used as an air entraining agent for mortars, plasters and grouts based on cement, gypsum or lime. It is rapidly soluble, enables faster wetting of solid particles in the dry admixture and the build-up of micro foam in a short time. The performance of this air entrainer is superior to traditional sodium lauryl sulfates, as it is not sensitive to calcium salts, non-hygroscopic and twice as efficient in producing controllable, strong and stable micro foam.




Solid air entraining agents
Liquid air entraining agents
Wetting agents
Wetting agents are used to improve the wetting of fine particles in the dry plaster or mortar. Thus, they improve workability, penetration and binding strength of concrete to surfaces and lead to a higher performance and time savings. Their delivery form as (fine) powder assures rapid and homogeneous uptake and distribution in water. All wetting agents from Clariant are nonylphenolethoxylate free (NPEO free).




Solid wetting agents
Liquid wetting agents
Defoamers
Defoamers destabilize any foam which builds up during the mixing process and reduce the air content.

Clariant supplies a selected line of high-quality defoamers for the construction industry under the name Prevol™. They are mineral oil-free and based on EO/PO block polymers.

Upon request, the EO/PO ratio can be tailored to your needs.




Biocides
Since admixtures are normally provided as water-based solutions, the preservation of these formulations is mandatory.

Clariant provides a broad range of different antimicrobial products to the Asian and Latin American market under the brand name Nipacide®.




Download our brochures to learn more