Antifrogen L water mixtures are used as antifreeze in sprinkler systems and provide reliable and long-lasting protection against frost, corrosion and deposits.

Antifrogen L is approved in the following water mixtures as an antifreeze and anticorrosive agent in sprinkler systems. These four products have a VdS approval (VdS Schadenverhütung GmbH, approval number G4040093, www.vds.de) as an antifreeze agent in stationary water extinguishing systems (certificate available on Antifrogen® L (clariant.com) under Documents).
Approved mixtures for VdS applications:

Antifrogen L Watermixture 25%
Antifrogen L Watermixture 32%
Antifrogen L Watermixture 35%
Antifrogen L Watermixture 38%




VdS approved Distributors:

Coolex Chemie GmbH
Brenntag GmbH
GHC Gerling Holz&Co Handels GmbH
Schiessl Polska Sp. z o.o
Westfalen AG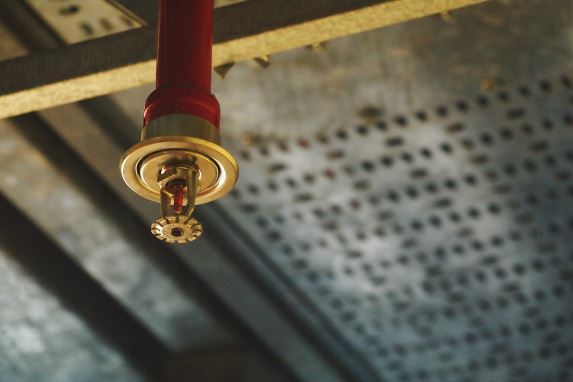 Benefits: Corrosion protection
Antifrogen L contains an extremely effective combination of corrosion inhibitors, which permanently protects the metals of the sprinkler systems against corrosion by depositing on the metal surface and forming a thin protective film. In addition, Antifrogen L stabilizes the pH value of the liquid and keeps it within the optimum range. Metals such as unalloyed steel, brass, copper, cast iron, cast aluminum and many other metal alloys are protected from corrosion for many years.

To determine the effectiveness of corrosion inhibitors in heat transfer fluids, the corrosion test ASTM D 1384 (88 °C, 6 l/h air, 336 h, synthetically corrosive water for dilution) has become established. According to these measurements, Antifrogen L water mixtures provide very efficient corrosion protection for the following materials, even in continuous operation:

Copper (SF Cu)
Soft Solder (WL 30)
Brass (MS 63)
Steel (C15)
Cast Iron (CG 22)
Cast Aluminium (AlSi6Cu3)

Antifrogen L shows superior performance in corrosion protection even after an extended test period of 3000 hours. The minimal weight changes of the tested metals and alloys confirm the suitability of Antifrogen L for long-term operation.
Any questions? get in contact