Clean and green: PAG base oils and selected additives for Environmentally Acceptable Lubricants (EALs) and EU Ecolabel lubricants
The awareness for more sustainable lubricants has gained momentum in the machinery industry. The global sector has grown rapidly in recent years, for two main reasons:

since 2013,

the revised

Vessel General Permit mandates the use of Environmentally Acceptable Lubricants (EALs) in oil-to-sea interfaces by all vessels entering US waters
in the EU, enhanced environmental awareness in many industries has brought EU Ecolabel lubricants to the forefront of attention.

Lubricants compliant with EU Ecolabel are eligible for registration as EALs.
3 Loss categories for EU Ecolabel lubricants
ALL
(Accidental Loss Lubrication)
Hydraulic systems
Closed gear oils
Metalworking fluids
ALL greases
PLL
(Partial Loss Lubrication)
Two stroke oils
PLL greases
TLL
(Total Loss Lubrication)
Chainsaw oils
Concrete release agents
Wire rope lubricants
Stern tube oils
Other total loss lubricants
TLL greases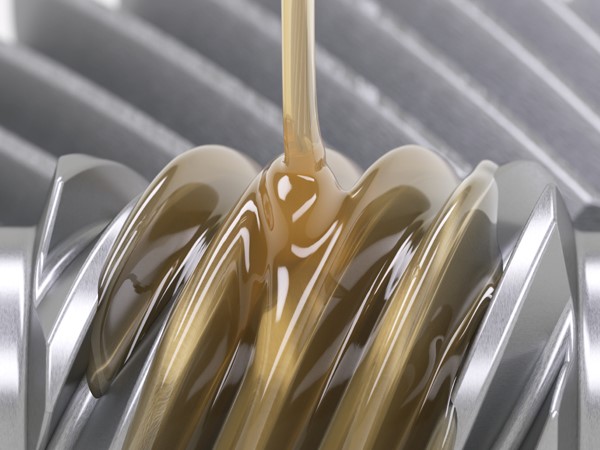 EU Ecolabel lubricants: impressive green credentials
Clariant has much to offer formulators in this field. Polyalkylene glycols with good biodegradability can be a key component of high performing, environmentally friendly lubricants. Other typical examples of biodegradable base fluids for use in EALs are esters. While esters can perform well as lubricants, their oxidative and hydrolytic stability are usually comparatively poor. Polyalkylene glycols on the other hand do not show such drawbacks and provide the best of both worlds. Their biodegradability paves the way for use in EALs while their superior lubricating performance as well as their outstanding oxidative and hydrolytic stability allows the formulation of truly high performance lubricants.

Our Polyglykol range includes water-soluble and non-soluble PAG base oils. The grades are suitable for EU Ecolabel formulations for various applications, as they meet rigorous environmental standards. The following products are qualified

on the EU LuSC List (Lubricant Substance Classification list), and
comply with the latest EU Ecolabel requirements issued in 2018.
Base Oil
+: preferred choice; other grades are also possible

Polyglykol B 11/30, for example, fits the ISO VG 46 viscosity grade. It is

suitable as base oils for hydraulic application,
has low aquatic toxicity,
is readily biodegradable and
if leaked does not form a sheen on the surface of water, thanks to its excellent solubility.
Besides our PAG base oils we also offer additives to be used for EU Ecolabel formulations

Additives

Hostagliss L4
Emulsogen MTP 070
Genamin Gluco 50
Function
acidic lubricity improver
low foaming nonionic emulsifier
Water soluble neutralizing agent
Applications
Greases
(ALL, PLL, TLL)
+
Metal Working Fluid
+
+
+
Any questions? Contact us!