High performance, winterized solution for wax build-up in pipeline systems


WITH INNOVATIVE CUSTOMIZATION CAPABILITIES
Clariant introduces WAXTREAT™ SZ, a high performance winterized PPD with innovative customization capabilities to mitigate wax in crude while reducing OPEX. This new technology enhances performance at significantly reduced dose rates while preventing paraffin build-up in crude oil pipeline systems.

WAXTREAT™ SZ was formulated to prevent /reduce paraffin buildup in pipelines during production and storage, contributing to easier flow of oils, thereby improving production performance, resulting in a revenue benefit to customers. It enhances performance of crude oil at significantly reduced dosage rates; mitigating paraffin build-up in crude oil pipeline systems while reducing OPEX requirements to pipeline cleaning.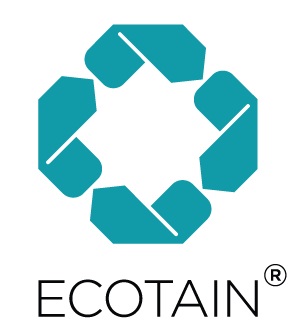 Products that offer outstanding sustainability advantages are awarded Clariant's EcoTain® label. EcoTain® products significantly exceed sustainability market standards, have best-in-class performance and contribute overall to sustainability efforts of the company and our customers. Find out more about: EcoTain®.
Low Temperature Use


REDUCE PARAFFIN BUILD-UP AND DECREASE POUR POINTS DURING PRODUCTION AND STORAGE

In regions where temperatures become extremely low, wax deposits form on the interior walls of the pipes and tubulars, creating a buildup that can eventually lead to complete pipeline plugging if left unchecked. This plugging substantially reduces oil flow and can prohibit flow altogether. High pour point crude creates significant production, transportation and storage problems for our customers. Clariant's innovative solutions successfully address these challenges.

The unique characteristics of WAXTREAT™ SZ offer key benefits to our customers: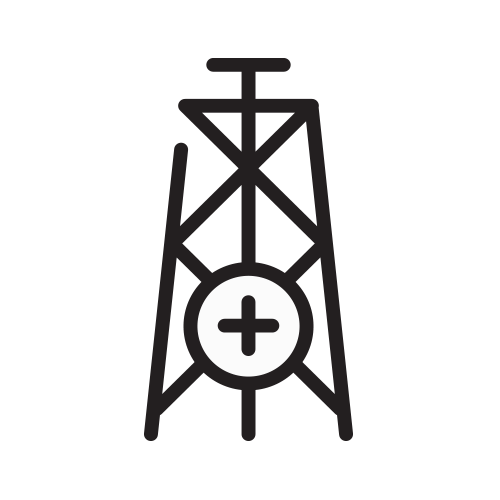 High Performance PPD with optimized flow characteristics

Due to its efficiency and above average activity level, customers experience less production downtime, less chemical exposure, reduced lift costs and less energy use, all of which contribute to the reduction of customer operation expenses.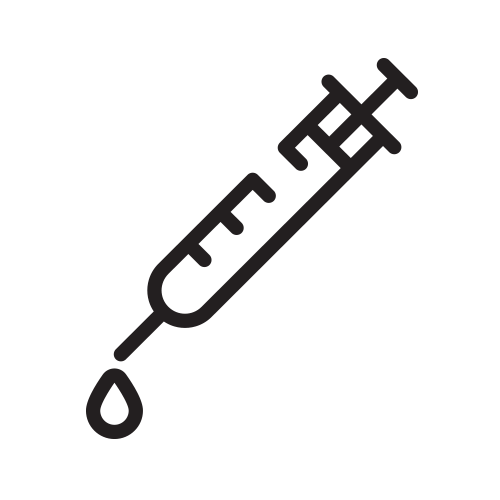 Lower dose rates generate cost effective benefits to customers

We're using much less chemical volume which means fewer trucks required to deliver the product and fewer chemical exposure challenges improve the overall safety standards and potential hazards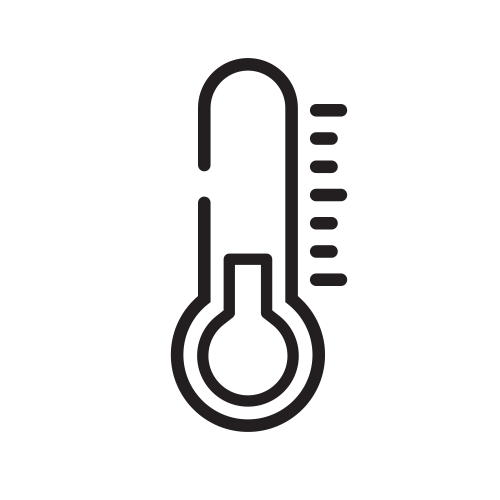 Highly active winterized product that performs in temperatures as low as -40°C.

Because of its ability to withstand such cold conditions, the crude oil doesn't require heated storage tanks; cutting this additional cost helps our customers save money and gives us a competitive advantage in the market.
Research and development excellence powers Clariant's drive to innovate, enabling us to supply ground-breaking technology to our customers.

Our collaboration with customers cultivate an environment of continuous improvement. We strive to meet the needs of our customers by:

creating innovative customizable high-performing products that minimize production downtime
limiting the need for mechanical methods, thereby decreasing operating expenses
and providing local technical solutions that generate value for our customer.
Our Added Value


INNOVATION ALLOWS US TO SUPPLY GROUND BREAKING TECHNOLOGY TO OUR CUSTOMERS

Clariant's ability to partner with our customers cultivate an environment of continuous improvement and development, allowing us to:

create innovative customizable high-performing products that minimize production downtime
develop mechanical methods that reduce operating expenses
provide local technical solutions that generate value for our customer
and contribute to growth in the communities we serve
A global presence coupled with local technical expertise


DELIVER CUSTOMIZED ACCOUNT MANAGEMENT AND TECHNICAL SUPPORT SOLUTIONS.

With a strong brand recognition of our PPD/Wax treatment products within the oil industry, our customers trust us to deliver innovative, cost effective solutions that meet them where they are. Clariant has a dedicated team to provide a comprehensive chemical management program and transparent technical workflows. With local warehouse and laboratory access, we offer expert field testing applications, as well as customer workshops and customer training.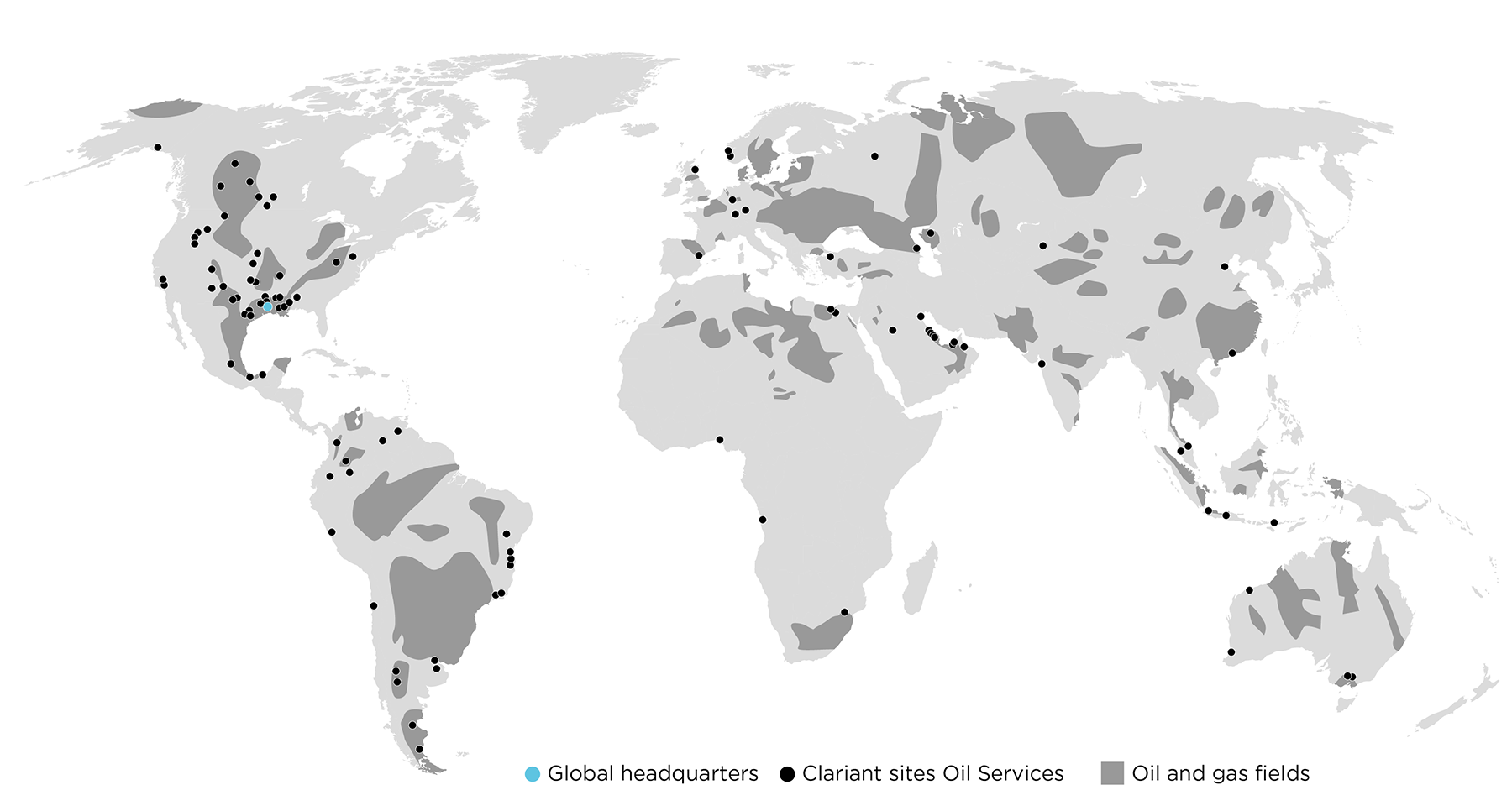 Local Labs provide varied testing capabilities including:
Spectrophotometer Testing
Spot Tests
Coupon Analysis
Solids Analysis
Liquid Analysis
Field Water Test
Third-party services
General Analysis
Rheology
Cold Finger or Wax Loop
HTGC (High Temperature Gas Chromatography)
DSC
Stability Testing
Emulsion Tendency testing
Bacteria Testing
Value chain back integration chemical manufacturing and onsite blending


ENSURES SECURITY IN THE SUPPLY CHAIN PROCESS.

Clariant's value chain back integration chemical manufacturing and Onsite blending ensures security in the supply chain process through prompt and efficient development of innovative performance solutions.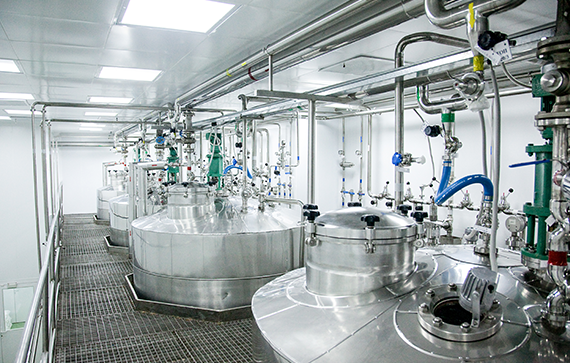 Agile Business Management with Cost Performance Leadership

Value chain back integration allows us to offer cost performing products with proven track records and reputable endorsements.

A dedicated team services our comprehensive chemical management program delivering auditable logistics and quality management systems with essential KPI tracking metrics.

Eastern Hemisphere: Manufacturing footprint is located close to customers to ensure supply chain security.
Western Hemisphere: Growth in Canada and US supported by toll manufacturing network in US and blending plant network to manage customer lead times.
Regional Sponsorships confirm our commitment to social responsibility


AND BOOSTS SUPPORT FOR PROGRAMS THAT ENRICH COMMUNITY DEVELOPMENT AND LOCAL BUSINESSES

As a global company,having a strong brand reputation is important to us.However, caring for the communities where our employees work and live is even more important to us.
We are committed to improving the quality of life in communities where we operate through regional and local partnerships.Our goal is to gain the community's trust in us; to be a good neighbor and an integral part of the community and neighborhood.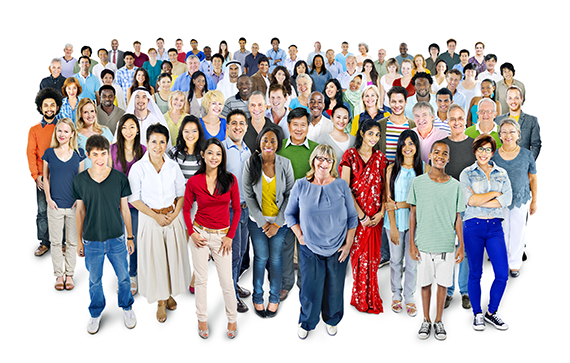 Want to know more?
LET'S GET IN TOUCH
Please give us a call or contact one of our professionals from BU Oil Services