Any questions?
Our experts are standing by to offer you more details. Would you like to get in touch with one of them?
Challenge

Why damaged and dry hair?

Hair is the natural crown of beauty – yet not an easy one to wear. While most of its splendidness derives from its complex and fascinating structure, it is also that hyper-fine constitution that amplifies its vulnerability. And the world that surrounds us is turning things even more complicated. Heat, cold, sun, stress, wind or weather, all possible damaging factors that our hair must nevertheless face on a daily base.
Solution

From Science to Beauty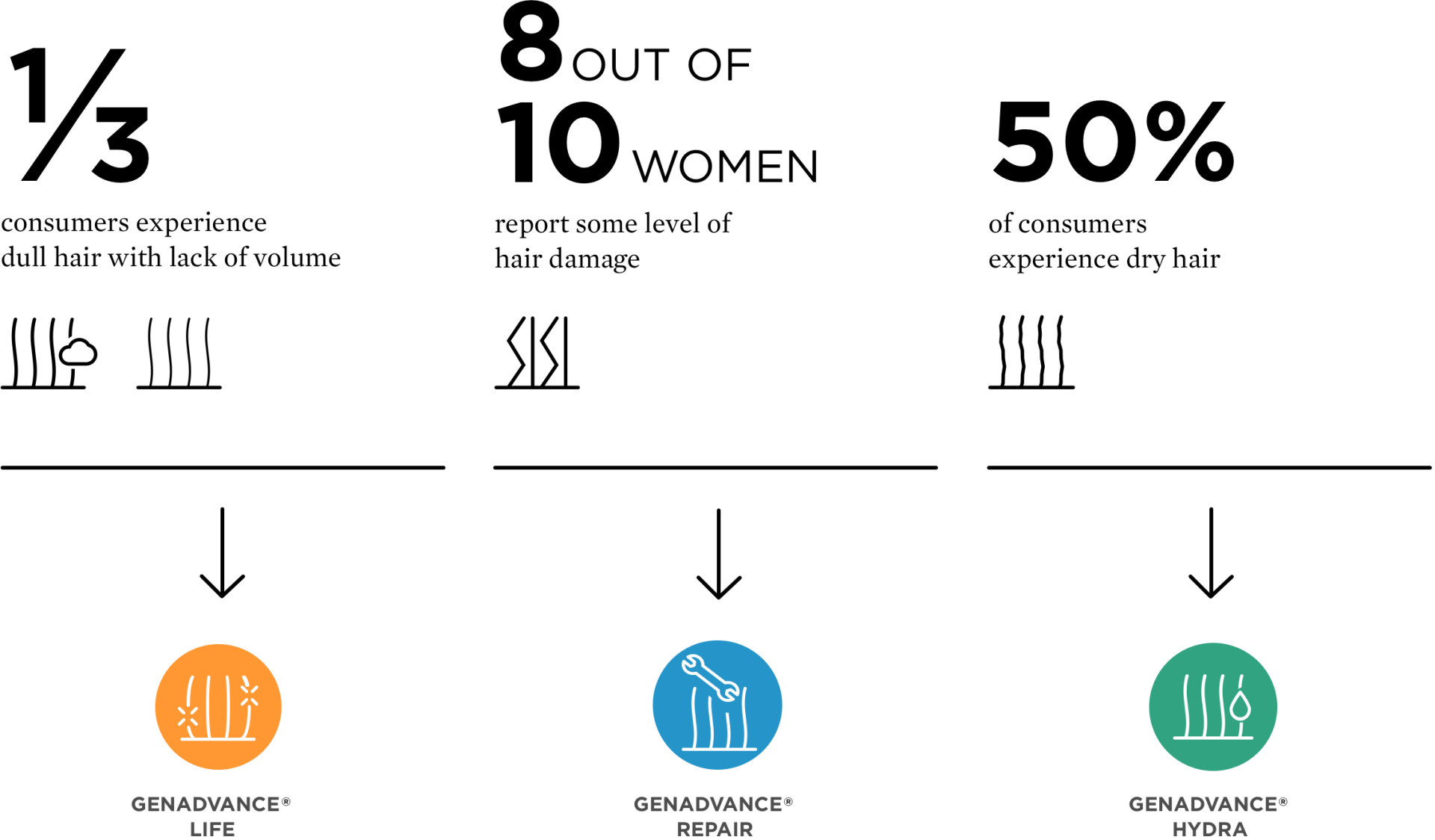 With Genadvance®, Clariant now offers a solution to the problem, that due to meticulous research and a whole new scientific approach yields the potential to revolutionize the global hair care market. And since there is no hair alike, a single solution cannot exist either. This is why the Genadvance® advanced hair care range consists of three hair conditioning ingredients each targeting different hair issues: Life for dull hair, Repair for damaged hair and Hydra for dry hair.


Unveil inspiring Hair Care formulations and order your sample
Any questions?

Get in Contact