Hydrogen Distribution
Revolutionary catalysts
for the energy transition
Green hydrogen from renewable energy sources, such as wind and hydro power, can be an abundant, versatile, and clean energy source. Consequently, there's great interest in an energy transition away from fossil fuels toward a hydrogen economy, with the goal of decarbonizing transport and industry. There's just one problem with hydrogen: its high volatility and very low density make it difficult and expensive to transport over long distances.

The most economically viable solution is to chemically convert hydrogen into a safer form for transportation, then reconvert it at point of use. There are currently two effective ways to »carry« hydrogen: via LOHCs, or ammonia. Clariant is proud to be one of the frontrunners in developing highly specialized catalysts for both pathways.

Hydrogen Transport via Green Ammonia
Process

Transporting hydrogen through chemical conversion to ammonia is gaining considerable attention as it is expected to be the most cost competitive solution at the very large scales required. In this method, hydrogen is first converted to ammonia (NH₃) for storage and transportation, then at the point of use, ammonia is reconverted to hydrogen via cracking. As one of the leading catalyst providers in the ammonia-related new hydrogen economy, Clariant offers highly innovative catalysts for ammonia synthesis and its cracking.

Advantages
AmoMax® series are Clariant's latest generation of wustite-based ammonia synthesis catalysts, offering enhanced activity and robustness for cost-efficient, reliable production of green ammonia.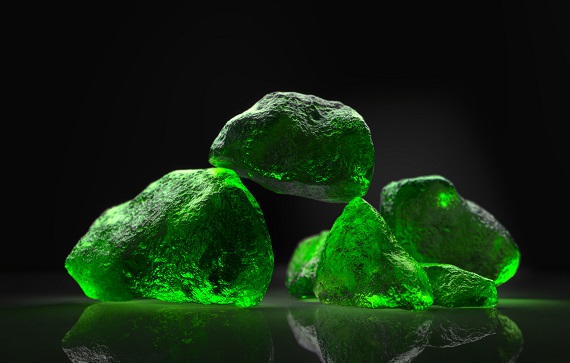 Lower operating pressure and/or recycle ratio
Lower energy consumption
Improved water resistance, robust at dynamic conditions
Applicable for green ammonia projects with operating
pressures down to 90 bar
HyProGen® DCARB catalysts have demonstrated efficient recovery of green hydrogen under various conditions. The catalysts are based on Clariant's broad syngas and fuel cell technology portfolio, and tailor-made for hydrogen transport applications.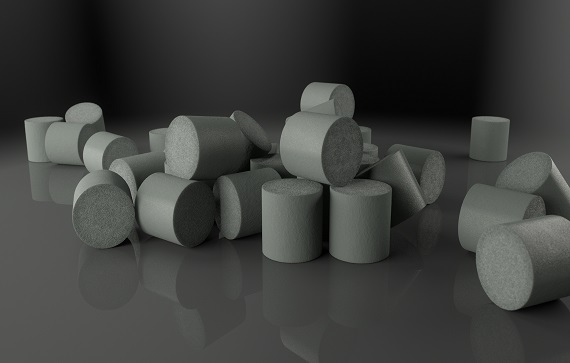 Designed for efficient NH₃ cracking
Excellent activity and thermal stability
For high and low temperature applications
High coking resistance, and long operating life
Collaborations
Clariant's efforts and progress in hydrogen transport via green ammonia cracking have grown substantially in recent years. We work closely with renowned technology partners, such as KBR and Casale, to jointly develop optimal solutions for each specific project. One such collaboration lead to the creation of the ground-breaking AmoMax® Casale catalyst tailor-made for Casale ammonia convertors.

We also participate in several major multilateral projects, such as Germany's prestigious TransHyDE project AmmoRef, which is tasked to advance technologies for ammonia reforming to support the national and global hydrogen revolution. Besides developing next-generation ammonia cracking catalysts for the project, Clariant will also provide its benchmark ammonia synthesis catalyst AmoMax® 10 Plus.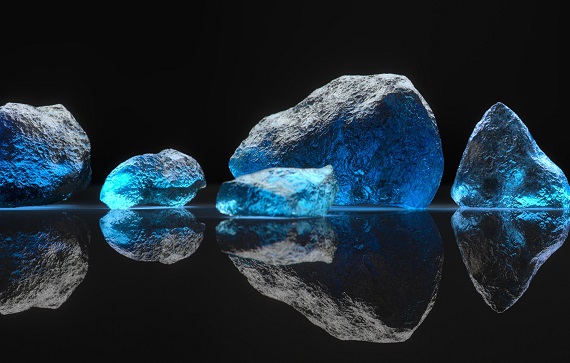 AmoMax® Casale – Clariant's ammonia synthesis catalysts
Hydrogen Transport via LOHCs
Process

Liquid organic hydrogen carriers (LOHCs) are an ingenious means of transporting hydrogen by chemically binding the molecules. Developed by Hydrogenious Technologies, the method involves hydrogenation of the liquid organic hydrocarbon benzyltoluene using Clariant's EleMax® H catalyst to "store" hydrogen. At point of use, dehydrogenation with EleMax® D »releases« hydrogen on demand. The tailor-made catalysts offer exceptional activity and selectivity for loading and unbinding hydrogen in order to optimize the life cycle and efficiency of LOHCs.

Hydrogenious Technologies' revolutionary solution and Clariant's specialized catalysts present a safer, more efficient alternative for storing and transporting high volumes of hydrogen.

For further information, please visit Hydrogenious LOHC Technologies
Any questions? Get in contact