Catalysts
Creating performance technology

The Catalysts business unit of Clariant is a leading global supplier of high-performance catalysts for use in the chemicals, plastics, oil and gas industries. Our long history of innovation and expertise in catalysis builds on the capabilities of our predecessor company Süd-Chemie.

We offer an extensive portfolio of more than 250 catalysts, including petrochemical and fuel refining catalysts, synthesis gas catalysts, chemical catalysts, and emission control catalysts, as well as zeolites materials for a variety of applications. We also collaborate with customers to develop customized catalyst solutions for specific requirements.

Creating Performance Technology® is the philosophy at the heart of our Catalysts business, combined with the Performance, People, Planet core values of Clariant. In line with these principles, Clariant's innovative catalysts and adsorbents deliver significant and sustainable value to customers by enabling higher production throughput, and lower energy consumption, while reducing hazardous emissions from industrial processes and combustion engines.

Our catalysts and technologies also enable the use of alternative feedstock, such as natural gas, coal and biomass, as raw materials for chemical and fuel production. In doing so, Clariant Catalysts addresses the global challenges of raw material scarcity, energy efficiency, and responsible care for the environment.

Select from the sections below to learn more about our state-of-the art catalysts.
2,024

Employees

---

14

Production Sites

---

11

R&D and Technical Centers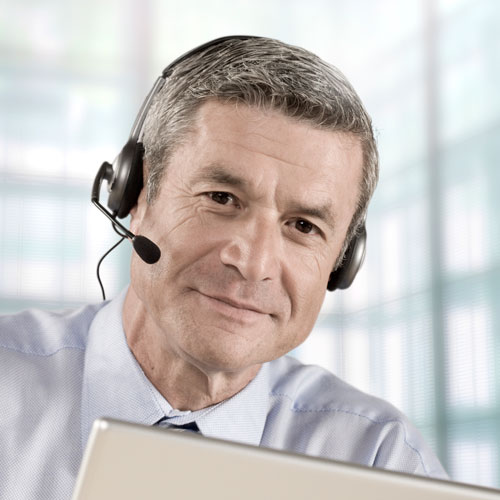 Your Personal Catalyst Expert
Clariant Catalysts
It's your turn. Get in touch!

Do you have any questions for us or would you like to get in touch with one of our experts? Please find your contact person here, organized according to region. Call us or use the contact box above for sending us an e-mail – we're available to help you at any time. We look forward to meeting you.

| | |
| --- | --- |
| May 07, 2019 | Clariant, a focused and innovative specialty chemical company, today announced that it will be collaborating with its engineering partner, Wuxi Xiyuan, in two new projects to supply their joint formaldehyde production technology. The new contracts, awarded by Shandong Yushiju Chemical and Shandong Sunny Wealth New Materials, will grow the number of customers using the partners' advanced technology to six in a short period of time. The rapidly rising demand is due to the technology's significantly higher efficiency and selectivity compared to the traditional silver-based method of formaldehyde production. more |
| April 11, 2019 | Clariant, a focused and innovative specialty chemical company, today announced the successful start-up of its new high-yield OxyMax PA 690 catalyst at Petrowidada's world-scale phthalic anhydride plant in Gresik, East Java, Indonesia. After an industry-standard ramp-up time to a high ortho-xylene load of 100 grams per normal cubic meter (g/Nm³), the production facility reports significantly greater yield for the first nine months of operation. The highly favorable results demonstrated at the Petrowidada plant are due to the unique design and materials employed in the new catalyst. more |
| February 12, 2019 | Clariant, a world leader in specialty chemicals, today announced the successful performance of its StyroMax UL3 ethylbenzene dehydrogenation catalyst at the styrene monomer production facility of Shandong Yuhuang Chemical (Group) Company. Located in Heze City, Shandong Province, China, the facility began start-up of the catalyst in March 2018, and already reports highly satisfactory results, with increased yields and greater production efficiency. more |
| October 17, 2018 | Clariant, a world leader in specialty chemicals, announced today that it was awarded a long-term supply contract by INEOS to supply CATOFIN catalysts and Heat Generating Material (HGM) for a major propane dehydrogenation plant to be constructed in Europe. Scheduled for completion in 2023, the facility is designed to produce 750,000 metric tons of propylene annually, which will make it the largest propane dehydrogenation plant in Europe. more |
| September 20, 2018 | Clariant, a world leader in specialty chemicals, today announced the successful start-up of its MegaMax 800 methanol synthesis catalyst at China National Offshore Oil Corporation's (CNOOC) China BlueChemical methanol plant in Hainan province. more |
| June 26, 2018 | Clariant, a world leader in specialty chemicals, today announced the expansion of its EnviCat series of catalysts to include a high-performance solution for selective catalytic reduction (SCR) to combat nitrogen oxides (NOx). more |
| June 12, 2018 | Munich, June 12, 2018 – Clariant, a world leader in specialty chemicals, today announced that its Catalysts business has formed an alliance with award-winning clean energy company, Hydrogenious Technologies, to provide reliable, scalable and safe hydrogen supply solutions for a wide variety of applications. more |
| May 09, 2018 | Munich, May 9, 2018 – Clariant, a world leader in specialty chemicals, today announced the launch of OleMax 260, a new selective hydrogenation catalyst with extremely high ethylene selectivity and operational stability. Specially developed for ethylene producers with "front-end" process configurations, OleMax 260 offers a new solution to increase yields and profits while ensuring safer and more sustainable operation. more |