Research and Development
Creating Tomorrow's Catalyst Solutions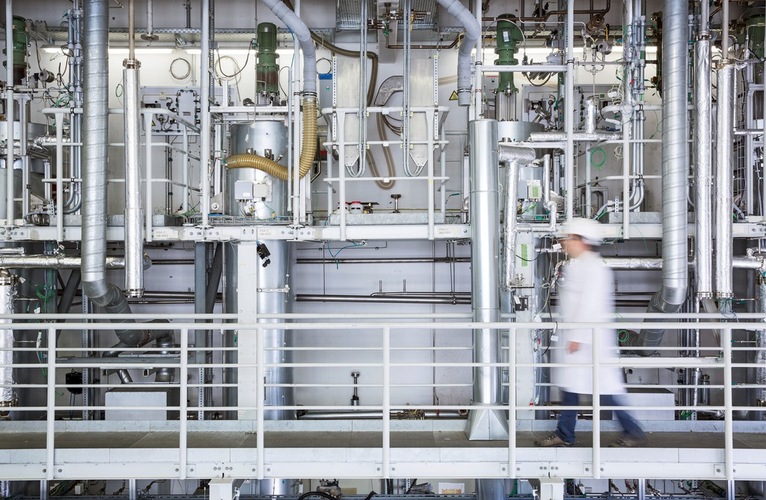 Strong commitment to R&D

Clariant's business unit Catalysts is a leading global developer and producer of catalysts and adsorbents for industrial processes. With the company's high commitment to innovation comes a significant investment into R&D.

Regional presence guarantees proximity to customers and production

Having a local presence with technical, sales and R&D resources sets Clariant apart from its competitors in the catalysts markets. Worldwide, more than 250 catalysis R&D experts work in 10 R&D and Technical Centers.
Heufeld, Germany
Louisville, Kentucky, USA
Shanghai, China
Palo Alto, California, USA
Novara, Italy
Frankfurt, Germany
Suzano, Brazil
Baroda, India
Cochin, India
Toyama, Japan

Technical Centers Include Joint Ventures.
Meeting market needs
The mission of Clariant's R&D is to provide the best service to clients, meeting market needs. We strive to continuously improve our catalysts to provide solutions for changing market conditions. We also systematically observe, evaluate and implement new technology developments. Such technologies are characterized by breakthrough innovations that can open up new markets and applications.

Developing catalysts for sustainable chemical production
Sustainability is a top priority at Clariant. It begins with product development, continues with the production process, the resources utilized, transport and product safety, and finally ends with the best possible recovery.

Our catalysts contribute significantly to value creation in our customers' operations, ensuring that finite raw materials and energy are used efficiently in the production of industrial chemicals, plastics, and fuels. Our products enable the use of alternative raw materials as chemical and energy feedstocks. They are used to clean emissions from industrial processes and combustion engines to limit the impact on the environment. Examples include:

AmoMax, a catalyst that provides optimal yields and high energy savings in fertilizer production
GreenCat, a catalyst produced without causing wastewater
EnviCat, a catalyst capturing harmful emissions (like chlorine or sulfur) in industrial production processes
A Clariant catalyst that enables the use of renewable feedstock such as carbohydrates

Pilot scale trials to verify results
Once prepared, characterized and tested, our in-house pilot scale facilities enable us to carry out a pilot scale trial to verify results prior to full scale-up in a plant. These pilot plants work with equipment that is representative of what would be available in a plant. Within Clariant catalyst R&D, we have the ability of going from the milligram to kilogram level to prove and validate a concept.
Development Cycle in Catalysis

High-throughput lab as "time-to-market booster"
Clariant's lab in Palo Alto, California focusses entirely on high-throughput research. It is fully integrated into Clariant's idea-to-market process. Chemists with 15 years' high-throughput catalysis experience, on average, work in a lab whose infrastructure is completely self-designed. The lab provides a headstart for Clariant's catalyst R&D as it can reduce the discovery phase significantly. More than 17,000 catalysts have made and tested in Palo Alto to date – which has led to a number of commercial products.

Academic partners
Clariant has a number of collaborations with international universities that provide additional advanced research.