Cargo & Device Protection
Desiccant, Oxygen Absorber, and Humidity Indicator Solutions
Clariant offers active and intelligent packaging & cargo protection solutions to prevent the harmful effects of moisture and oxidation.

Solutions such as Oxy-Guard™ Oxygen Absorbers aid in decreasing food waste by helping extend the shelf life in packaged foods. Our sustainable EcoTain® labeled cargo desiccant, Container Dri® II, safeguards foods, or any other containerized shipments during transport. Desi Pak® bentonite clay desiccant bags, coupled with Humitector™ humidity indicators, provide a visually dry environment for export packaging and various packaged goods. We also offer desiccant fills such as silica gel and molecular sieve.

With worldwide manufacturing sites in Brazil, Indonesia, Turkey, United States, and China, supported by an experienced global sales team, we will find the right solution. Contact us

Download our White Paper: Bentonite desiccants - The natural, sustainable desiccant solution for moisture controlled packaging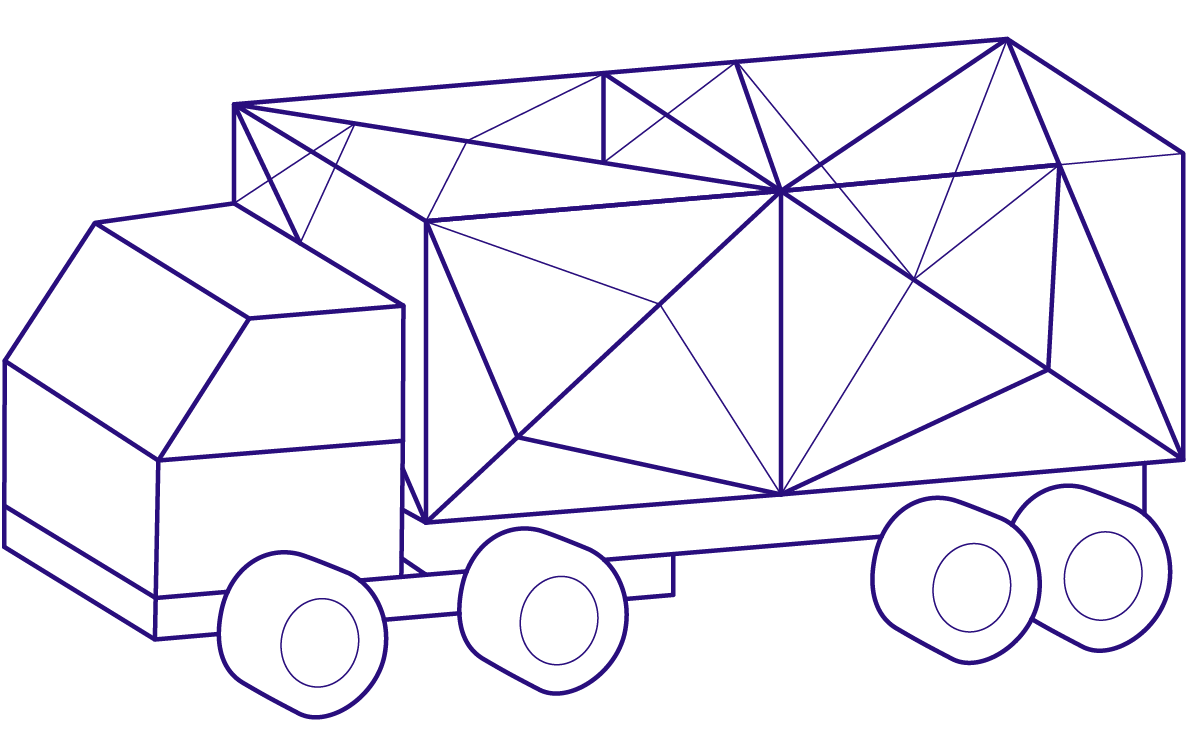 Products
Industry Solutions
Clariant Cargo and Device Protection's advanced moisture protection technologies offer industry-leading solutions for a broad range of transport applications: from goods traveling in conventional cargo packaging and containers to shipment and storage of sensitive electronic and semiconductor devices.

Protect Cargo during Transport and Export

Intermodal transport – rail, truck, container ship – exposes cargo to a range of potentially damaging environmental conditions, including high humidity. Even mild humidity, if prolonged, can lead to mold, spoilage, corrosion, discoloration, caked powders, warped wood and other devaluation of products in transit. In some cases, condensation on the sides of containers and truck trailers can cause container rain, posing further risk to valuable product.

For protection against such risk, Clariant Cargo & Device Protection offers innovative container desiccants that control moisture during shipment, as well as high-performance humidity indicators that alert shippers when humidity threatens their cargo. Clariant's flagship product family, Container Dri® II container desiccants, offers high absorption capability in high humidity (>40 percent) scenarios to avoid container rain also known as cargo sweat.

Protect Electronics and Semiconductors against Moisture

Excessive moisture can seriously degrade the performance of electronics and semiconductor devices during transport or storage. That's why manufacturers across the entire electronics supply chain choose to incorporate Clariant's innovative desiccants into their packaging to protect their products' performance.

Clariant offers a full range of industry-leading desiccants, humidity indicator cards (HICs) and adsorbent technologies to protect your most sensitive devices. We also supply desiccants and humidity indicators for semiconductors and surface-mount devices that comply with standards established by the Joint Electron Device Engineering Council (JEDEC specification J-STD-033 for dry packing).

The new Humitector™ Type 2 Non-Reversible Humidity Indicator Cards are the first halogen-free, cobalt dichloride-free humidity indicator cards to combine multiple, reversible color humidity indicators with an industry first: a patent-pending, non-reversible 60% humidity indicator. Further, Type 2 HICs with a non-reversible 60% spot indicator is preferred by IPC/JEDEC standard J-STD-033D.

Protect Packaged Foods against Oxygen Absorption

In addition to moisture, oxygen left inside food packaging can affect the taste, texture and freshness and can ultimately lead to food spoilage. To help our customers' maintain their high quality brands, Clariant offers Oxy-Guard ™ oxygen scavengers, also known as oxygen absorbers, that can be used in the packaging itself, thus eliminating the need to add preservatives or additives to food products. We offer Oxy-Guard in two customizable configurations to meet our customers' needs: Packets and continuous strips for automatic insertion. To prevent oxidative degradation and prolong shelf life, Oxy-Guard is designed to maintain oxygen levels of less than 0.01% inside a sealed package throughout its intended shelf life.
Moisture Protection in Electronic Devices
Moisture can corrode sensitive electronic and semiconductor devices, and lead to erratic performance or even failure.

This is a particular risk during shipment of electronics across different climate conditions. Moisture in the ambient air within a device can precipitate out when the temperature drops during transport or storage. Humidity can also permeate through plastic in a device housing, or via a gap or leak.

Clariant Cargo & Device Protection manufactures the humidity indicator cards, desiccants and adsorbent technologies that can protect your sensitive electronics from damaging moisture.

Humitector™ humidity indicator cards monitor humidity within product packaging, and show a visible color shift if quality is threatened. To control moisture, ask about Clariant desiccant bags: Available in a broad range of sizes and configurations they fit inside most packaging.

Many of our desiccants and humidity indicators comply with standards established by the Joint Electron Device Engineering Council (JEDEC) (JEDEC specification J-STD-033 for dry packing) for high-quality protection of semiconductors and surface mount devices (SMD's).
Moisture Protection during Export & Transport
With fuel and transportation costs rising, exporters and other shippers cannot afford to discard even a small portion of their goods due to corrosion, mold, compaction or warpage.

Export packaging and container desiccants from Clariant Cargo & Device Protection play an important role in preventing damage to goods in transit, regardless of transport mode, geography or climate. Our extensive expertise in moisture protection can help you avoid costly claims, losses and waste.

Container Dri® II container desiccants, a robust and growing line of products for cargo protection, aggressively absorb moisture from the environment and trap it in a no-spill gel. This advanced technology reduces the temperature at which condensation begins to form to avoid container rain, also known as container sweat, and to keep cargo dry. Available in several configurations -- including bags, strips, poles, packs -- our desiccants offer high-performance solutions for all shipping modes and methods.

Also available from Clariant are Humitector™ humidity indicators that monitor and ensure the quality of goods during shipment. Plus, to safeguard foods against degradation from oxygen, we offer Oxy-guard™ oxygen scavengers, also known as oxygen absorbers, to help keep products fresh and free of mold.
Oxygen Absorption Protection for Packaged Foods
The presence of oxygen and moisture inside packaged food products can lead to a wide array of problems that ultimately result in food degradation, product loss and brand image. Both oxygen and moisture allow the formation and growth of aerobic microorganisms, such as bacteria, mold and fungi. When this happens, oils and fats in foods begin to turn rancid, leading to a change in color and an unpleasant odor. Additionally, foods can lose their vitamin and nutritional value once they are exposed to these oxidative conditions.

To help our customers safely and efficiently protect their valuable products against such loss, Clariant offers Oxy-Guard™ Oxygen Scavengers, a line of customizable oxygen absorbers for food packaging. Rather than adding preservatives or additives directly to food products to prevent oxidation, our O2 absorber products allow the packaging to prevent oxidation, helping to meet consumers' demands for more natural and preservative-free foods.

Clariant offers Oxy-Guard absorbers in various sizes, as individual packets or continuous strip configurations for automatic insertion. Their high capacity for oxygen absorption helps to maintain oxygen levels of less than 0.01% inside sealed packages, and enables our customers to safely transport high-quality foods full of flavor, freshness and nutritional value.
Innovation
Like all Clariant businesses, Cargo & Device Protection is dedicated to product innovation based on dedicated and cutting-edge research and development. We lead the market in highly effective solutions for moisture and oxygen protection. Leveraging expertise in bentonite clay desiccants, silica gel desiccants and other adsorbent and absorbent technologies, Cargo & Device Protection continues to develop new solutions to meet evolving industry challenges, such as rising volumes of internationally shipped goods and increasingly stringent protection requirements for today's miniaturized electronics.

Clariant innovation places special emphasis on sustainability. Cargo & Device Protection solutions are making an important contribution to conserving valuable resources and reducing waste.
Events
Las Vegas, NV United States
2022 National Biodiesel Conference and Expo
The National Biodiesel Board is the national trade association representing America's first Advanced Biofuel. The group works to create sustainable biodiesel and renewable diesel industry growth through education, communication, governmental affairs, technical and quality assurance programs. Serving as the coordinating body for research and development in the U.S., the member driven organization is comprised of state, national, and international feedstock and feedstock processor organizations, biodiesel and renewable diesel suppliers, fuel marketers and distributors, and technology providers.
more
Locations
Clariant Cargo & Device Protection operates around the world to support the global scope and multimode transport of today's shipping. Customers worldwide depend upon our container desiccants, desiccant bags and humidity indicating solutions to protect container-shipped cargo, ranging from food to agricultural goods to electronics and other products.

Further, our global span also offers moisture protective solutions for the electronics, semiconductor dry packing industries and government standards such as FDA, DIN, Mil-Spec and JEDEC.
Germany Sales Office
Moosburg, Germany

Schutzverpackungen

Ostenriederstraße 15

85368 Moosburg

Germany

Tel.: +49 8761 82 765

Fax: +49 8761 82 755
France Sales Office
Choisy le Roi, France

6 rue Louise Michel

BP 207

94 603 Choisy le Roi

France

Tel.: +33 1 41 76 20 00

Fax: +33 1 41 76 20 57
Turkey Sales Office
İ

stanbul, Turkey
AND Kozyatağı
İçerenköy Mahallesi No:10/12
34752 Ataşehir – İstanbul / TURKEY

Mobile: +90 530 524 38 19
Turkey Plant
Balikesir, Turkey

Izmir Yolu 14. Km

Kesirven Köyü Mevkii

Balikesir 10034

Turkey

Tel.: +90 266 264 8757 Pbx.

Fax: +90 266 264 8752
Australia Sales Office
Clariant (Australia) Pty Ltd.

4 Coronation Avenue

Kings Park

2148 Australia

Tel: +61 29 098 8431

Fax: +61 2 9679 8309

India Sales Office
Mumbai, India

Clariant India Limited

Reliable Tech Park

Thane Belapur Road

Airoli, Navi Mumbai 400 708

Tel: +91 22 7125 1480
Singapore Sales Office
Singapore

1 International Business Park

#08-01-04 The Synery

Singapore 609917

Tel.: +65 6563 0288


Fax: +65 6563 0200

Indonesia Sales Office & Plant
PT Clariant Adsorbents Indonesia
Jl. Raya Narogong Km14
Pangkalan 10, Desa Limusnunggal
Bogor 16820, Indonesia

Tel: +62 21 8249 7445
Fax No: +62 21 8249 8585
China Sales Office
Clariant Chemicals (China) Ltd.

No. 2 Lane 168, Linhong Road


Changning District


200335 Shanghai China


Tel: +86 21 2248 3000


Fax: +86 21 2248 3840

China Plant
Clariant Specialty Chemicals (Zhenjiang) Co. Ltd.
No. 39, West Lin Jiang Road
New District Zhenjiang City
Jiangsu Province 212132

Tel: +86 511 85956611
Fax: +86 511 85956596
United States Sales Office & Plant
California, USA

926 S. 8th St.

PO Box 610

Colton, CA 92324

United States

Tel.: +1 909 825 1793

Tel.: +1 800 966 1793

Fax: +1 909 825 6271
United States Plant
New Mexico, USA

Rio Grande Industrial Park

101 Christine Drive

Belen, NM 87002

United States
Brazil Sales Office & Plant
São-Paulo

Rua Industrial, 802

Rio Abaixo - Jacarei

12321-500 São-Paulo

Brazil

Tel.: +55 12 2128-2288




Colombia Sales Office
Clariant S.A.
Autopista Medellín KM 2.5
Via Parcelas KM 1,
Vereda Siberia
Cota, Cundinamarca

Tel: +57 314 470 3711
Cargo & Device Protection is a business group of Clariant's BU Functional Minerals which, after half a century of organic growth and acquisition, has cultivated world-leading expertise and leadership in moisture and oxygen protection solutions.

Today, Clariant's Cargo & Device Protection group operates a global network of active sales offices, research & development centers and manufacturing facilities around the world. It serves its customers in the electronics & semiconductor, and shipping & logistics industries through a global network of direct sales and channel partners.

Part of Cargo & Device Protection's rich history includes their introduction of humidity indicator cards.

Commitment to Excellence

Clariant is dedicated to a culture of excellence and continuous improvement. Teams of six-sigma black belts and green belts focus on optimizing the quality, consistency and efficiency of its production processes to meet customers' changing needs and to comply with the latest standards such as JEDEC, Mil-Spec, AFNOR and DIN.
Clariant Customer Care Portal

The Clariant Customer Care Portal is available for current Clariant North America customers only.

To request access please contact Inside Sales

1-800-989-3374 or
1-909-825-1793

or contact us using the form below.