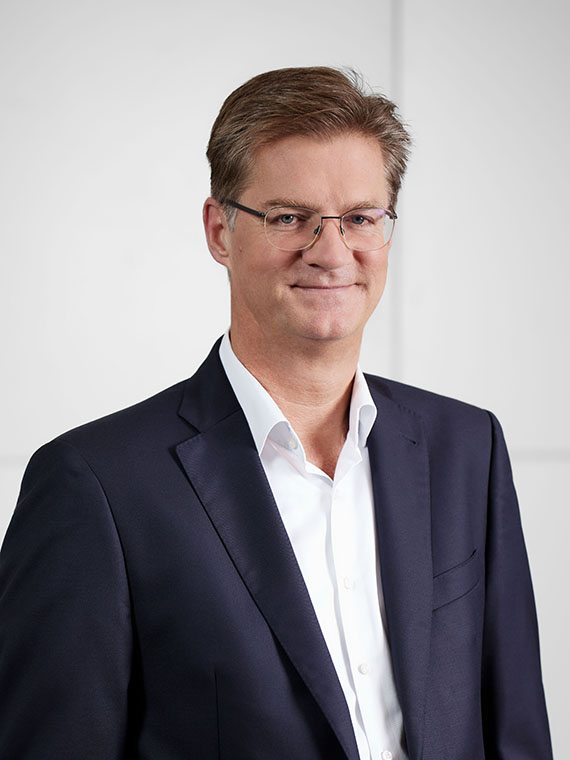 JENS CUNTZE
GERMAN CITIZEN

BUSINESS PRESIDENT CATALYSTS AND APAC
MEMBER OF THE EXECUTIVE STEERING COMMITTEE
Jens Cuntze was appointed Business President of the Business Unit Catalysts and the region Asia-Pacific (APAC) as of 1 July 2022.

Jens studied Chemistry and holds a diploma and Ph.D. from the Swiss federal institute of technology (ETH Zurich) and an MBA. In 1997, he started his career as consultant and later Associate Principal at McKinsey with a focus on the chemical industry. In 2003, Jens Cuntze joined Clariant as Head of Strategic Planning Division Life Science & Electronic Chemicals, followed by several management positions in the business and in corporate functions, e.g. as Head of New Business Development Business Unit Custom Synthesis, Head of Corporate Strategy, Head of Business Line Industrial Applications Business Unit Industrial & Consumer Specialties, Vice President and Head of Group Procurement. From 2013 until 2018, he held the positions of Vice President and Head of Business Segment Petrochemical Catalysts (former Südchemie business) as well as Board Member of two global joint ventures. Then he served as Head of Corporate Planning & Strategy at Clariant until June 2022.