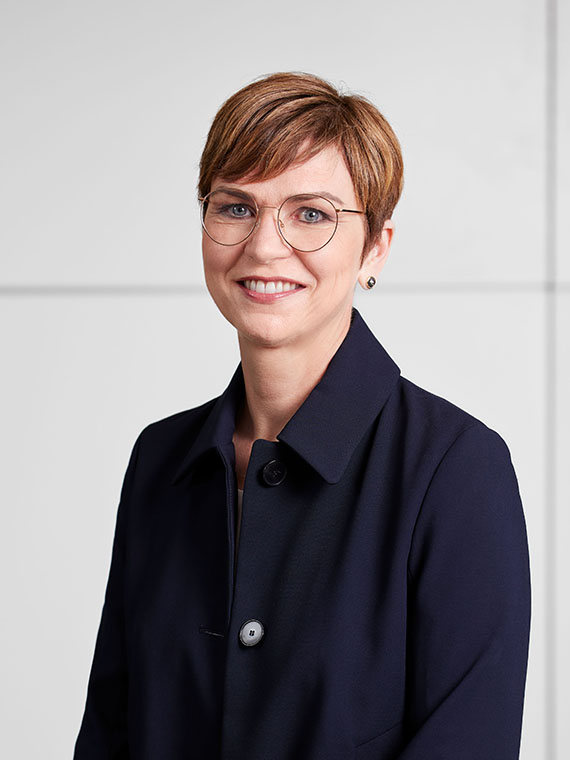 JUDITH BISCHOF
SWISS CITIZEN

GENERAL COUNSEL
MEMBER OF THE EXECUTIVE LEADERSHIP TEAM
Judith Bischof has been Group General Counsel since September 2022. Group Legal comprises Legal, Ethics & Integrity, Data Privacy, Information Security, Intellectual Property Management, and Insurances.

Prior to her employment at Clariant, Judith worked as a lawyer for nine years, first at the court and later at two prestigious law firms, Lenz & Staehelin in Zurich and Covington & Burling in New York. On top of that, Judith Bischof has more than ten years of experience as General Counsel in the industry, first at Ascom, a telecommunications company, and most recently at the technology group RUAG International. Additionally, Judith Bischof is a member of the Board of Directors at Implenia.

Judith graduated in law from the University of Zurich, holds a Master of International Business and Law degree from the University of Sydney, and an Executive MBA from the University of St. Gallen (HSG).