November 26, 2013
Clariant Mining Solutions Opens State-of-the-Art Applied Research Center in Brazil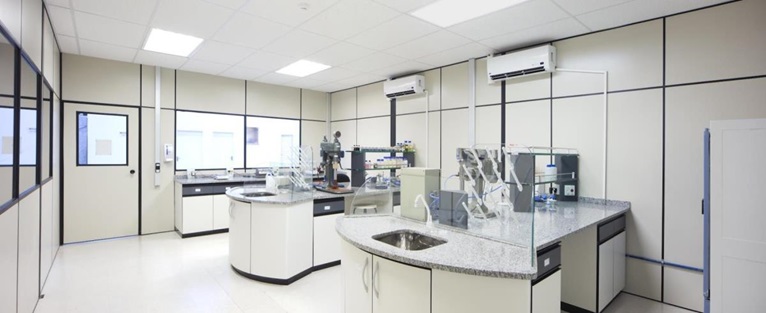 Strategically located in the state of Minas Gerais, the Clariant Mining Solutions Application and Development Center will provide solutions to the Brazilian mining industry
This comprehensive chemicals lab will work in partnership with Clariant Mining Solutions' global R&D facilities network in developing new products to support customers and the mining industry
Muttenz, November 26, 2013 - Clariant, a world leader in specialty chemicals, today announced the opening of its newest Mining Application and Development Center (CADM, for its initials in Portuguese) for Clariant Mining Solutions in Belo Horizonte, Minas Gerais, which will serve as the company's global excellence center for iron and phosphate ores and pelletizing.
"The CADM is strategically located in Belo Horizonte, at the heart of the Brazilian mining industry, close to customers, universities and research centers," explains Finlay Morrison, Vice President and Head of Business Line Mining Solutions. "This laboratory reflects our commitment to innovation and consolidates Clariant's 35-year presence in the Brazilian mining industry as a leading supplier of chemical solutions."
The new CADM underscores Clariant's research-driven growth strategy in Brazil. The facility is staffed by scientists and researchers from a number of different mining-related fields and will develop custom flotation solutions for phosphate, iron and sulfide ores. It will also support the development of specialized reagents for pelletizing, dust control, filtration, settling, rheology modifiers and corrosion and scale control.
"The CADM builds upon our guarantee of efficiency in the development and application of solutions for our customers," said Nilson Bartalini, manager of Clariant's Mining Solutions segment for Brazil and head of the Northern Latin America region.
The Mining Application and Development Center in Belo Horizonte will operate in line with Clariant's research facilities' network in Germany, Australia, Chile, Peru, the United States, China, India, Russia, Morocco, and South Africa.