Clariant combines differentiation with safety and reliability at IILF 2014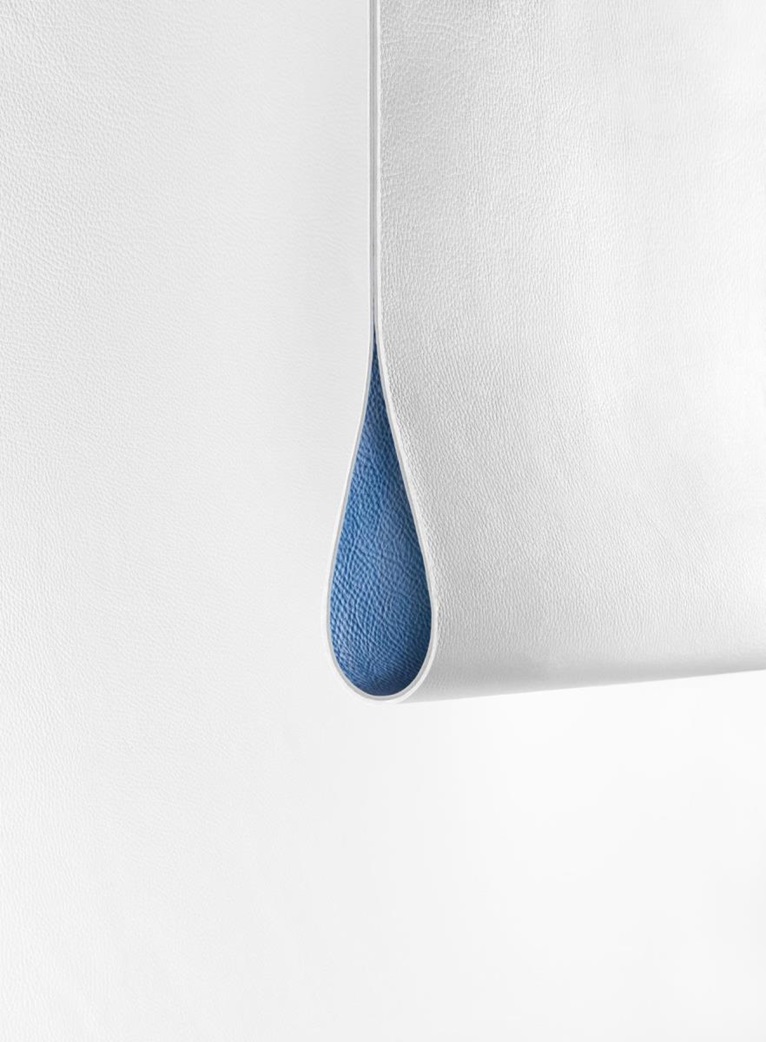 India International Leather Fair, Chennai
Booth 3-03-B, Hall 2, February 1–3 , 2014
Excellence in Fine Leather Upgrading
Focus on sustainability and improving customer competitiveness
Muttenz, November 21, 2013 - Clariant, a world leader in specialty chemicals, invites India's leather manufacturers to substantially reduce ecological impact and boost their market differentiation with its safer and more reliable solutions on-show at the 2014 India International Leather Fair (IILF) in Chennai from February 1-3, 2014 (Booth 3-03-B, Hall 2).
With the motto "More than meets the eye - Sustainable Innovations in Leather", Clariant will present eco-friendlier alternatives for the Shoe, Fashion and Furniture segments that also deliver top-level product and processing performance. An extensive portfolio of wet end chemicals and dyestuffs through to NMP/NEP-free leather finishing products will feature alongside Clariant's fashion trend forecast for Spring / Summer 2015, designed to give customers a heads-up on anticipated market focus and consumer preferences.
Products in the spotlight will include: Excellence in Fine Leather Upgrading; Clariant's industry standard-setting innovation EasyWhite Tan; and brilliant color dyes and pigments with eye-catching appeal which offer unique solutions for Fine Leather Finishing.
Excellence in Fine Leather Upgrading: The 'upgrading of leather' in simple terms means: to make the best leather possible out of the available hides/ skins. This means very high quality, as well as very large cutting yield, while still preserving the elegance and natural aspect of "leather". As the gap between supply and demand of higher grade raw material is widening, for our customers, upgrading becomes the most important factor to stay competitive with their buyers.
Superior upgrading, higher cutting yields and excellent physicals are the highlights of our Fine Leather Upgrading System. As pure aqueous innovations, the products avoid the use of NMP or NEP, giving them 'sustainable competence' – an eco-friendlier upgrading system. The products can be used in pre-grounds and base coats to level and mask the leather surface.
Clariant's latest developments in finishing, including the "Fine Leather Compacts", are especially developed for elegant leathers. They are complemented by conventional and proven upgrading products to help leathers retain a high degree of natural look, softness and feel while also creating final articles with higher sales appeal and price possibilities.
Aqualen® Top FL-series provide NMP/NEP-free aqueous top coats for fine and elegant Leathers: The Aqualen® Top FL-series responds to requests from luxury brands in the Italian market for a new generation of low VOC, NMP/NEP-free aqueous top coats for leather for elegant shoes, bags and nappas. Its broad compatibility enables the elegant look and feel, different gloss levels and high physical properties of the leather.
These innovative aqueous top coats can be used as alternatives to the currently available solvent based tops and are even suitable for the Finishing of washable leathers. The new range of pure aqueous Aqualen® products offers excellent performance with clear and transparent optic.
Together with the Fine Leather Compacts, these top coats offer a more simplified and complete solution for all your Fine Leather needs.
Sustainable and chrome-free tanning with Granofin® Easy F-90: Clariant's industry standard-setting innovation EasyWhite Tan provides an environmentally compatible, safe and simplified tanning process that will have major benefits for tanners supplying almost every sector, from automotive leather to footwear. This technology has been developed using Clariant's Granofin® Easy F-90 Liquid, an organic compound that is not based on chrome, phenols or aldehydes. It removes the need to add salt during the tanning process, as well as reducing the number of stages in the tanning process itself, compared to common tanning processes.
Brilliant aqueous-based pigments & efficient wet end dyestuffs:
Neosan® Lucido Pigments combine the physicals known from pigments with the brilliant transparency of dyestuffs to offer finishers new possibilities to create a very elegant appearance for classical articles as well as highly fashionable and brilliant shades, using an aqueous-based colorant. The very fine, dispersed transparent pigments based on the new nanotechnology are suitable for both anionic and cationic finishing systems. They are easy and versatile to use, have excellent fastness and migration properties, and do not contain NMP, NEP or phthalates.
Clariant's Dermapel Dye range of anionic dyestuffs for shoe uppers and other leather articles provides best performance with outstanding cost-effectiveness. Dermapel Dyes include the most relevant colors, with excellent combinability and high matching reproductability. All Clariant dyes are developed in accordance with high environmental, health and safety regulations
Long-lasting waterproofing with the efficient use of Dermaphob® WA-71: Dermaphob® WA-71 Liquid is a high performance water-repellent fatliquor for firm to medium soft leathers with a very tight and fine grain. It is highly effective even at very low levels of application. Low application also makes it easier to adjust level of softness in the final leather.
Clariant's new EasyGuard anti-soiling system - aqueous and free of NMP/NEP: Clariant introduces its new EasyGuard aqueous anti-soiling system for leathers. It will be especially welcomed by tanners supplying the demanding automotive and upholstery sectors, as well as those working with footwear and fashion accessory manufacturers. The new system is formulated to provide more effective resistance to the broad spectrum of everyday products that can spoil the appearance of leather. This latest development in Clariant's wide range of anti-soiling products is both simple in application and economical in use,
For more information, visit Clariant at the India International Leather Fair, Booth 3-03-B, Hall 2.