February 12, 2014
Clariant continues investment into new product innovations at Pharmapack Europe 2014 Paris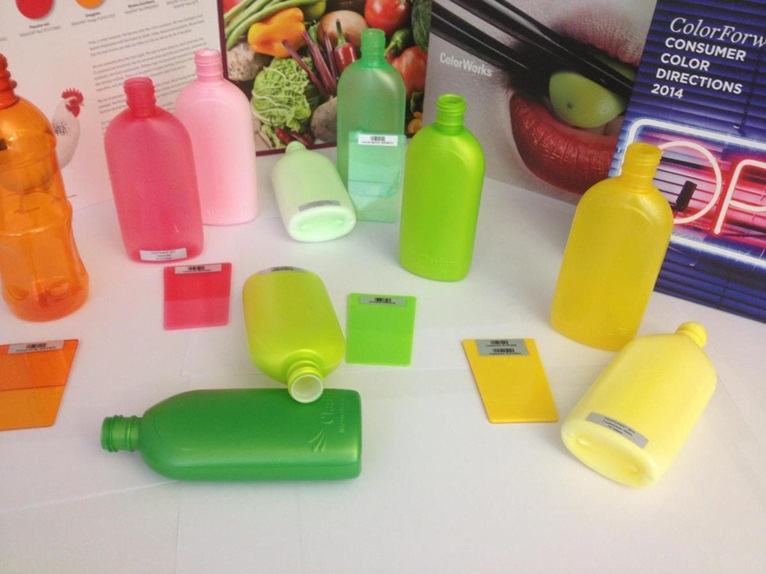 Combining creativity of Clariant's ColorWorks® design centers and MEVOPUR® trusted materials to open up new opportunities for packaging design, and supporting regulatory requirements under the banner: 'If We Help Control You Can be Creative'
New white masterbatch and additive masterbatch range targeted for the use in production of pharmaceutical containers with masterbatch raw materials now tested to norm EP 3.1.3 in addition to USP
Helping to improve productivity and quality in polyolefin bottle and closure systems
Standard USP color range for masterbatches for closures for ophthalmic packaging
Muttenz, February 12, 2014 – Clariant, a world leader in specialty chemicals, continues to demonstrate that it is possible to combine creativity with enhanced protection and processing performance for healthcare applications with its sector-dedicated MEVOPUR® polymer and packaging solutions at Pharmapack Europe 2014 Paris (booth 330). MEVOPUR color and performance additives are developed and produced at three ISO 13485 certified and dedicated production facilities located in USA, Europe and Asia to ensure 'Controlled, Consistent and Compliant' innovations for the industry.
Clariant's approach continues to develop and introduce products based on pre-evaluated raw materials for its masterbatches that meet regulatory needs and support the creation of attractive pharmaceutical packaging, better functioning devices, and greater production efficiency. The products on display will not only address industry technical problems but are designed to create ideas on how to differentiate products.
To demonstrate the concept of combining creativity with regulatory compliance will be a display of extrusion blow molded (EBM) pharmaceutical bottles featuring trend-inspired colors from ColorForward™ 2013 and 2014 developed by Clariant's ColorWorks® design centers will be unveiled for the first time at a Healthcare show. Each year, the ColorForward tool is published; a dedicated color forecasting guide in the plastics industry that appeals to people's emotions and psychology. Using pre-evaluated raw materials for these masterbatches used to create these colors demonstrates how regulatory concerns do not have to be a barrier to developing attractive colors for pharmaceutical packaging.
Clariant continues to expand the MEVOPUR portfolio with a number of new product developments and enhancements on display and this year, addressing the needs of pharmaceutical packaging industry is a particular focus.
For example, in the last 12 months, Clariant introduced a range of MEVOPUR masterbatches aimed at enhancing the functional performance of a product or the manufacturing process. Customer feed-back was positive, but despite regulatory support for USP 23 parts 87, 88 and ISO10993 it was felt that additional documentation for European Pharmacopeia (EP) was needed. EP monograph 3.1 is restrictive in that only a few substances such as stabilizers are listed. In addition, the test protocols are very different from the above USP and ISO standards. To address this, Clariant recently successfully completed external testing for selected raw materials against EP monograph 3.1.3 'Materials Used for Manufacture Containers –Polyolefins'. Therefore a number of the MEVOPUR products can be offered with regulatory support documentation for EP 3.1.3 for its masterbatches as well as USP 23 parts 87 and 88 and a Drug Master File. Examples of products include the MEVOPUR nucleating agents, clarifiers and laser-marking additives, plus a new range of white masterbatch targeted at parenteral, ophthalmic and nasal solution packages.
'This opens the way for container manufacturers and pharmaceutical producers to construct their own monographs and benefit from the performance these additives can bring' says Steve Duckworth, Head of Global Segment Medical and Pharmaceutical for Clariant. 'It demonstrates again that we are constantly investing in this segment, taking inputs from our customers and working to anticipate and solve their problems'.