April 01, 2014
Clariant builds on Secret Code of Beauty concept with product launches at in-cosmetics 2014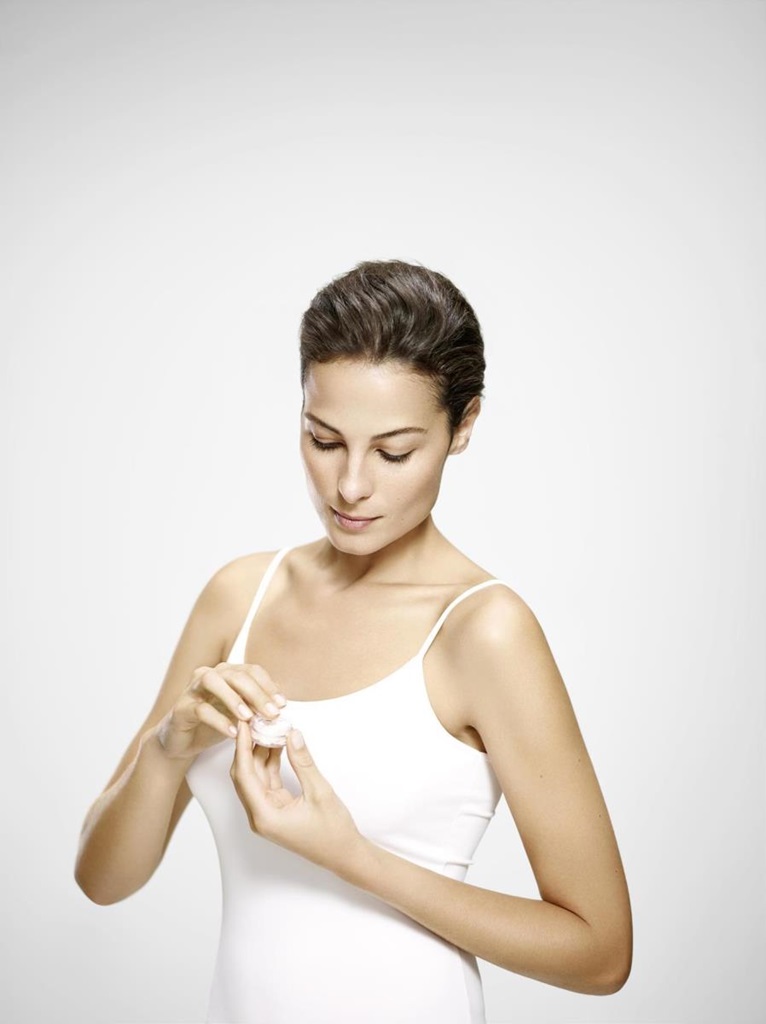 New products based on successful Secret Code of Beauty concept
Nipaguard® Zero safe and effective paraben-alternatives; new "green" Plantasens® emulsifiers; Brazil-inspired Precious Hair Oil
Developments to the EcoTain® code reflect customers' desire for natural ingredients and sustainable solutions to latest trends
Muttenz, April 1, 2014 - Clariant, a world leader in specialty chemicals, is enhancing its Secret Code of Beauty concept with new product introductions at in-cosmetics 2014, April 1-3, 2014, Hamburg.
The Secret Code of Beauty, launched at in-cosmetics last year, combines five complementary codes to create a portfolio of specialty ingredients for skin and hair care formulations. The concept incorporates Clariant's passion for sensorial solutions and sustainability, deep consumer and trend insights, innovation power and market expertise.
Building on the success of this concept, the latest innovations strengthen the current range with more natural ingredients, sustainable solutions and trend-focused products:
Next-generation, "green" emulsifiers: Plantasens® Natural Emulsifiers are Clariant's naturally-derived, high performance emulsifiers designed to combine consumer demand for new sensory experiences and reliable naturally derived products. Evolved from the Sensory Code, five different products deliver customers distinct and novel sensory effects, while offering robust emulsifying performance.
Natural ingredients form the backbone of the Plantasens range, featuring vegetable oils and butters as well as alternatives to silicones, petrolatum and lanolin, within its portfolio of actives, emulsifiers and emollients.
Safer, confident preservation: Clariant's Nipaguard® Zero blends are an innovative and more sustainable answer to effective preservation without parabens, halogens or formaldehyde donors. A finalist in the 2014 Cosmetics & Toiletries R&D award for best new ingredient, Nipaguard Zero exemplifies the concept's Xpert Code, reflecting Clariant's extensive experience and fundamental knowledge in the field of cosmetic preservation. The blends are based on 100% renewable Velsan® SC synergistic booster to protect formulations efficiently.
Focus Brazil: With Brazil as the focus country for in-cosmetics 2014, Clariant has tapped into its Trend Code to create an Oil for Precious Hair designed to tame, smooth, nourish and bring shine to the hair of Brazilian women.
EcoTain® Personal Care: The new products pave the way for Clariant's introduction of its EcoTain concept for personal care. This addresses one of the five codes in the Secret Code of Beauty by setting a more eco-friendly standard for personal care ingredients. It centers on the safety and effectiveness of its ingredients that are all sourced and produced more sustainably.
"We are very pleased to introduce our new products at in-cosmetics 2014," comments Anu Desikan, global Marketing Manager Personal Care at Clariant. "Since its launch at last year's show, the Secret Code of Beauty has received an overwhelmingly positive response from customers and acknowledgement for its innovative approach and the specialty ingredients derived from the concept."
Innovation is key at Clariant, which is why the company is an official sponsor of the Innovation Seminar and has organized two lectures: "Preserve with confidence: Nipaguard Zero Blends" (Dr. Tom Fricke) and "Next generation of multifunctional, high performing, green emulsifiers" (Dr. Henrike Neuhoff).
Meet Clariant's Personal Care Team at in-cosmetics Hall A4 Booth #4F20.