June 12, 2014
Clariant Inaugurates Indonesian Investments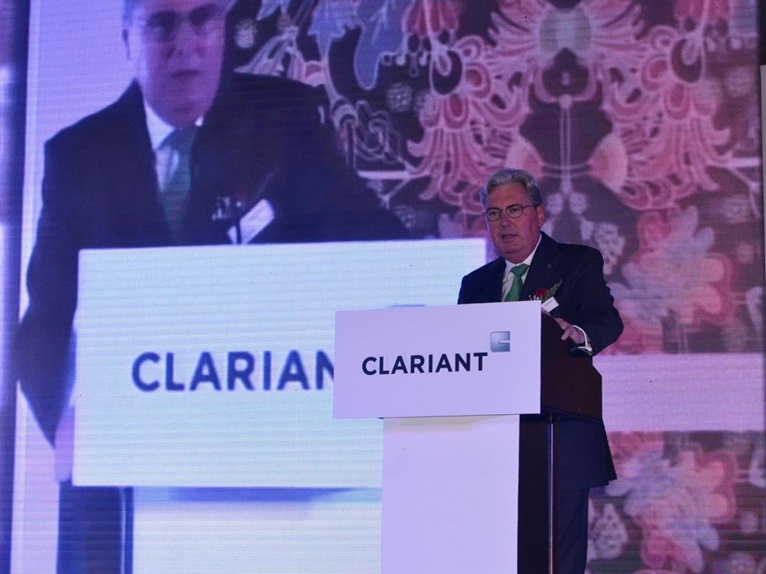 Expansion of Tangerang site increases production capacity and enlarges product range and support capabilities
Supporting strong demand in local and overseas market for sustainable pigments, masterbatches, and personal, home and industrial care ingredients
New educational initiative for neighbouring community: Clariant School Adoption Program
Muttenz, June 12, 2014 - Clariant, a world leader in specialty chemicals, inaugurates enhancements to its production capabilities and service support for its customers in Indonesia and South East Asia and Pacific (SEA&P) at an official ceremony at its Tangerang site today. The significant increase in production capacity and upgrading of local facilities will better support the strong growth in demand for pigments, masterbatches, personal care, home care and industrial care ingredients in local and overseas markets.
The investments by the Business Units Industrial & Consumer Specialties, Masterbatches and Pigments highlight Clariant's commitment to strengthen its long-term provision of value added services to customers in Indonesia and SEA&P. Clariant is represented in eight locations in Indonesia, with approximately 800 employees across its six production sites and three application and technical centers. The company is one of the leaders in Indonesia and SEA&P in the areas of pigments, plastics, oil & gas, catalysts and edible oil refinery. In 2013, SEA&P accounted for 30% of Clariant's sales in Asia and 7% of global sales.
Clariant's extension of its production and service capabilities at Tangerang includes:
doubling of existing production capacity and an enlarged application development laboratory to enhance support for customers in the personal care and industrial care sectors. The upgraded facilities have been awarded ISO 22716 Cosmetics Good Manufacturing Practice (GMP) certification.a new plant for masterbatches, doubling production capacity with the option for further increases. The investment extends the variety and availability of Clariant's products to meet local demand for masterbatches from a wide range of end-industries, including packaging and consumer goods.a new pigment preparations plant, doubling capacity to support the growth in demand for high quality, low volatile organic compounds (VOC) pigment preparations complying with eco labeling schemes such as blue angel and equivalent schemes in other regions.certification of the Tangerang site with ISO 50001 Energy Management System. This benchmark certification promotes systematic energy savings and better environmental performance. Hariolf Kottmann, CEO, underlines the strategic significance of the investment during the opening ceremony: "The future of Clariant will be decided in Asia, and we see Indonesia as a focal point for our sustainable growth in the SEA&P region. The investments in production capacity, product range and service enhancements demonstrate our belief in Indonesia's potential and its market growth, and our commitment to better support the strong demand in local and overseas markets."

Clariant Indonesia's active involvement in community and social responsibility activities around its sites emphasizes its commitment to the country's sustainable growth. Following the successful launch of the "Teacher Development Program" in 2012 and 2013, Clariant Indonesia has increased its efforts regarding educational initiatives and expanded its reach with the debut of a new program – 'Clariant School Adoption'. In partnership with the Putera Sampoerna Foundation, Clariant Indonesia will sponsor intensive classroom and on-the-job training for teachers from a public school in the neighboring community over a six-month period. The new program aims to further enhance the teachers' professionalism and support them in educating students for a better future.