June 25, 2014
Clariant prioritizes sustainability and innovation in up-coming masterbatches for packaging and construction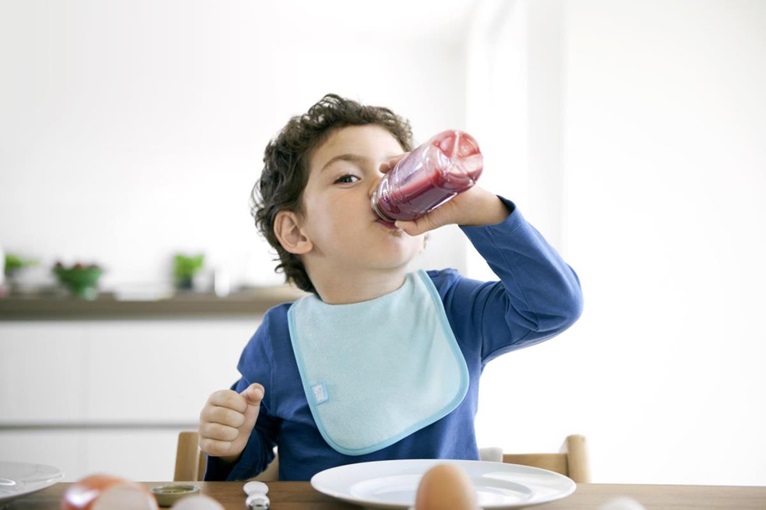 Strong focus on trends and customers' needs drives the innovation pipeline
New active oxygen absorbers for PET prolong shelf-life and reduce food waste and packaging material
Construction insulation offering maximum energy saving with minimal material input
Muttenz, June 25, 2014 - Clariant, a world leader in specialty chemicals, unites product improvements with sustainability in the latest masterbatch solutions in its innovation pipeline. New CESA®-absorb for active oxygen barriers in PET packaging and advanced Hydrocerol® nucleating agents for new-generation construction insulation, demonstrate Clariant's commitment to sustainable innovation addressing market trends and customers' needs.
Christian Kohlpaintner, Member of Clariant's Executive Committee, comments: "Masterbatches' latest product advances embody Clariant's global commitment to sustainable innovation focused on customer needs and attractive markets. Food protection through clever packaging solutions and energy saving are important issues within society's global megatrends, and areas where Clariant is actively supporting customers in making a difference."
CESA-absorb responds to the global need of securing food supplies for the world's growing population by providing effective oxygen barrier solutions for plastic packaging, particularly lightweight, thin and mono-layer packaging – chosen for their environmental benefits – where food needs greater protection from permeating oxygen.
CESA-absorb is a novel masterbatch with an integrated active oxygen barrier that optimally protects sensitive packaged goods from oxygen-induced degradation. It provides superior and long-term oxygen barrier performance to PET packaging such as bottles and films without impacting on transparency or the recyclability of PET. Based on proprietary and patent protected Clariant chemistries, the oxygen scavenging units consist of a catalyst and an oxidizable substrate, which are uniformly dispersed in the polymeric matrix of the packaging wall.
Clariant has developed Hydrocerol nucleating solutions for insulation materials that will address the gap in the construction market for effective, energy-reduction insulation materials within thinner, space-saving boards. Existing buildings are responsible for almost 40% of global CO2 emissions, while valuable space is lost through thick insulation panels used in today's constructions.
Clariant's Hydrocerol-based masterbatches enable foaming of lightweight polystyrene at significantly smaller size than the currently known foams. The newly designed formulation enables, in the presence of direct gassing, a cell size reduction from 200 to 50 μm. In addition, the optimized foam structure has excellent insulation properties. As a result, manufacturers will be able to produce strong and light insulation boards with improved insulation that also enable maximum living space, and contribute to saving material use and production costs. They also support the fulfilment of energy saving regulations.
"Clariant Masterbatches has repositioned itself toward a more innovation-driven business, with a focus on attractive markets and customers a key element of its four-pillar growth strategy," comments Hans Bohnen, Head of Business Unit Masterbatches. "Our enhancement of the nucleating capability of Hydrocerol and the novel CESA masterbatches stem from this focus, and will create new possibilities for our customers to improve the sustainability offering and overall performance of their finished products."
CESA-absorb and the advanced Hydrocerol nucleating solutions are scheduled for commercial launch at the end of 2014/beginning 2015, respectively.