Clariant EcoTain® Supports Sustainability in Personal Care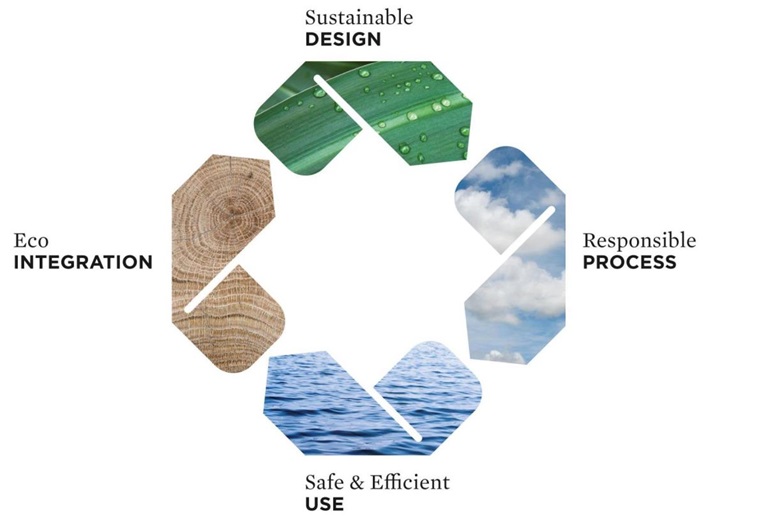 Muttenz, August 20, 2014 - Clariant, a world leader in specialty chemicals, introduces its sustainability-promoting EcoTain® concept and label to the Personal Care industry to help customers meet the increasing consumer preference for natural cosmetics with a safer, more ecological focus.
EcoTain assigned products come with the assurance of "sustainability at every step" without compromising performance or efficiency. The Clariant-developed concept uses a four-phase life cycle to highlight the ecological, economic and social impact of a product over its entire value chain. As a result, customers can be confident of choosing formulation ingredients produced according to sustainable, environmentally compatible and efficient standards. By selecting EcoTain products, customers can benefit from meeting consumer demand for more natural products while also contributing to their long-term business success and sustainability targets.
So far, Clariant has certified more than 25 cosmetics ingredients in six categories - emollients, emulsifiers, mild surfactants, pearlizers, actives, preservatives & boosters - according to the EcoTain label criteria. Various principles of sustainability distinguish these products. These include the use of natural or nature-identical resources, provision of sustainable alternatives to undesirable substances, suitability for skin-friendly formulations, and handling and processing benefits, among others.
Current EcoTain-approved products include:
an innovative alternative to parabens provided by Nipaguard® SCE preservative blend based on 100% renewable Velsan® SC. This synergistic booster enables the use of significantly reduced amounts of preservatives while providing reliable protection against bacteria, yeast and fungi.Superior emolliency is the characteristic of Plantasens® Olive LD SP Eco, an effective and natural alternative to silicone for application in skin and hair care cosmetics. When used in skin care formulations, it helps restore hydration to the skin while offering a light, dry and silky smooth after feel.Emulsifying systems have received a natural boost with the new range of Plantasens Natural Emulsifiers. Five different products, each with a distinct sensory profile and benefits, provide robust emulsifying performance. Further groundbreaking products are set to join the EcoTain personal care family later on this year.

Sustainability is a key aspect of Clariant's overall corporate strategy and the company has set itself ambitious goals for the years ahead as well as participating actively in various sustainability initiatives and programs. In September 2013, these efforts were officially recognized by Clariant's inclusion in the Dow Jones Sustainability Index (Europe).

For more information on EcoTain and its four step concept: www.ecotain.clariant.com.