Clariant reinforces exciting potential of plastics for China's automotive producers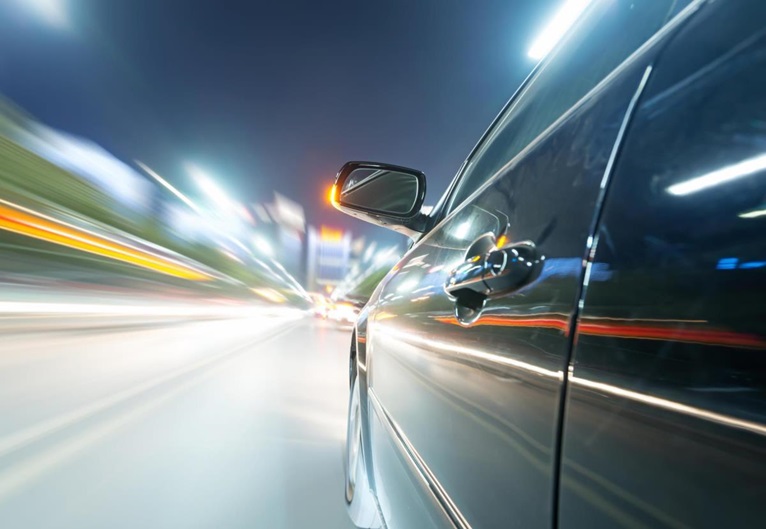 Muttenz, September 3, 2014 - Clariant, a world leader in specialty chemicals, is introducing China's local automotive and transportation industry players to solutions which enhance lightweight plastics for under-the-hood, interior and exterior parts, in support of their increasing interest in using plastics and polymer-based components to achieve greater fuel efficiency.
The global automotive industry is embracing plastics in the trend toward weight reduction, metal replacement and energy reduction. Plastics also support improved aesthetics, vibration and noise control, and cabin insulation. In 2011, plastics made up 12 – 15% of modern cars. This is expected to ultimately increase to more than 20% in the future**. In 2005, the global consumption of plastic per car was 150kg, rising from 105kg in 2000. During the next decade, it is expected that plastics will account for 18 percent of the average vehicle's weight, up from 14 percent in 2000.
European and American OEMs and Tier 1 suppliers are already taking advantage of the performance, productivity and associated environmental benefits offered by Clariant's wide range of additives and solutions for plastics and polymer-based components. These range from productivity improvements generated through lower molding temperatures and shorter cycle times, to facilitating the development of parts with environmentally-friendly flame retardancy, superior thermal resistance and smoother surfaces. Clariant offers solutions for the most commonly used plastics — Polypropylene (PP), Polyamides (PA), Polyurethanes (PUR) and acrylonitrile butadiene styrene (ABS) — which account for 70% of the plastics used in a car, and the composites and higher-end plastics which account for the rest.
Highlights shared at the China FAW Group Corporation's 2nd international automotive polymer technology conference include:   • Under-the-hood
Energy savings and greater efficiency during manufacturing of PA compounds: Reinforced PA: AddWorks® LXR 701 and Non-reinforced PA: Licomont® CaV 102.
Both products achieve improvement of the molding process of PA compounds through easy flow and demolding for complex designed parts. Using AddWorks LXR 701, a temperature reduction of up to 35 degrees Celsius can be achieved compared to a standard filled PA compound. Cycle time is also significantly reduced, generating an improvement in productivity of about 15-20%.
Similarly, Licomont CaV 102 can also generate savings of up to 25% in cycle time in unfilled PA compounds achieved through comprehensive lubrication such as excellent flow improvement and demolding effect. The additional nucleation activities of Licomont CAV 102 lead to faster injection molding cycles. Furthermore, an increase in mechanical properties, such as stiffness of final parts, can be achieved.
Halogen-free flame retardants: Clariant's Exolit® OP range of non-halogenated flame retardants provides low smoke density and low smoke gas corrosivity for halogen-free molded parts made of engineering polymers. Suitable for all colors, they allow low density compounds, with high CTI, good HDT levels and good recyclability.
• Interior applications
AddWorks ATR 945 provides outstanding UV protection for PP compounds used in parts such as pillar trims, instrument panels, and glove boxes. In addition to reducing the potential for color change, the low VOC additive solution ensures low odor and has less side effects such as migration or blooming. Finished parts also display high resistance to extraction by water or detergent solutions. AddWorks ATR 945 is also suitable for exterior applications.
Efficient and safer fire protection for polyurethane foams: Clariant provides low dosage, reactive Exolit OP flame retardants for interior PUR seat foams, with low fogging and VOC values and no migration of flame retardant.
• Exterior applications
Easy painting, printing and better adhesion of surface treatment on exterior PP parts with the addition of Licolub® WE 40 to PP compounds, such as filled or rubber modified bumper compounds. The additive ensures outstanding compatibility, thermal resistance and low migration. Effective lubrication is achieved as Licolub WE 40 is a montan wax – regarded as best-in-class lubricants for high performance applications.
Clariant's new AddWorks ATR 2 series focuses on outdoor light stabilization and UV protection according to OEMs' requirements. The solutions provide outstanding UV protection which contributes to retaining the original aspect of polypropylene parts like body panels, bumpers or side trims, with or without paints. Low migration also supports easy painting and the avoidance of blooming and its associated unsightly whitish surface. AddWorks ATR 2 series also includes solutions for the UV protection of transparent parts such as headlamps or sun roofs, made of polycarbonate (PC), polymethylmethacrylate (PMMA) or other glass-like polymers, which must remain transparent during their service lifetime for both aesthetic and end-user safety purposes.
Michael Grosskopf, Head of Business Unit Additives, Clariant comments: "More than 22 million cars and commercial vehicles were produced in China in 2013*. That's a significant increase of 14.8% on 2012. Plastics offer this fast-growing sector a viable, cost-effective response to the drive by both global OEMs and local players for optimum fuel efficiency and greater sustainability in their operations. Clariant is well-prepared to support the growing demand, with solutions that clearly enhance the performance of polymers to meet the demanding requirements of the automotive industry."
The trends toward greater fuel efficiency and sustainability were clearly evident at the FAW Forum, with Clariant experiencing very high interest from delegates in its products and solutions. Clariant is investing in production capacity and technical support facilities to support China's automotive and transportation industry. The company's established operations in more than 18 major cities across Greater China include production facilities, sales offices and technical service centers.
* Source: OICA – International Organisation of Motor Vehicle Manufacturers production statistics for China 2013 www.oica.net/category/production-statistics ** Source: Plastics the Facts: 2011 - www.plasticseurope.org/documents/document/20111107101127-final_pe_factsfigures_uk2011_lr_041111.pdf