Clariant launches GlucoTain® - innovative surfactants with pleasing sensorial effects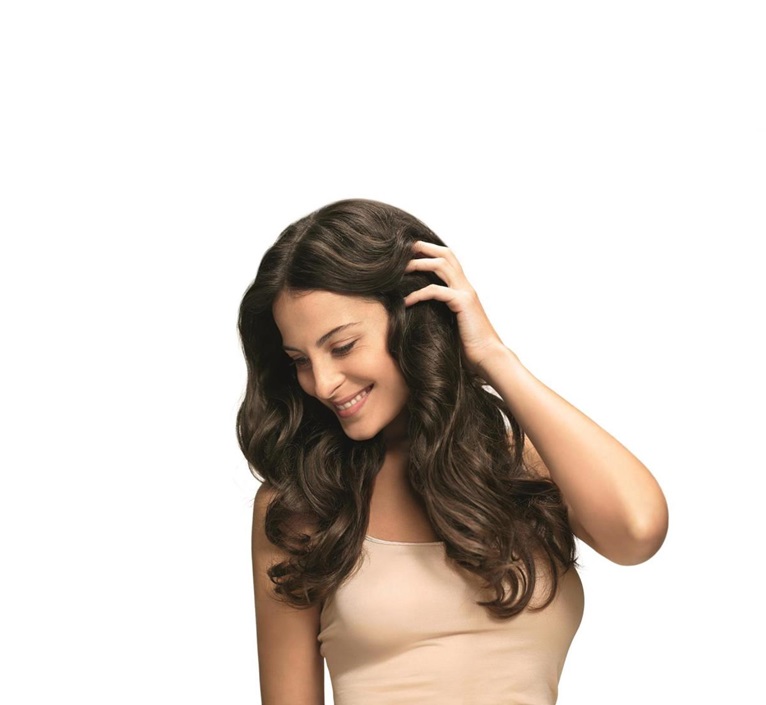 GlucoTain® is a new range of sugar-based surfactants offering sensory benefits and new possibilities for sulfate-free and Cocamidopropylbetaine- free (CAPB-free) skin and hair care formulations
Addresses consumers' desire for more natural and mild products with no compromise on cleansing properties
Global launch at in-cosmetics Asia, Bangkok, Booth # N20 Halls 101-103, November 4-6, 2014
Muttenz, November 4, 2014 - Clariant, a world leader in specialty chemicals, invites the global personal care industry to discover GlucoTain® "a new sensory dimension", as it launches its innovative new range of sugar-based surfactants with pleasing sensorial effects, outstanding mildness and very good cleaning performance for skin and hair.
GlucoTain surfactants minimize traditional formulation trade-offs by combining new sensorial experiences for consumers with new opportunities for formulation innovation and sustainability.
The innovative sugar-based surfactants indulge the senses through a range of individual foam structures – from fluffy to rich – and light to caring conditioning levels for skin and hair. The renewable surfactant range, based on glucose and natural oils, embraces mildness without compromising on cleansing. Importantly, it creates new possibilities for formulators to go the next step in developing innovative products and platforms based on sulfate-free, Cocamidopropylbetaine- free (CAPB-free) and betaine-free formulations for a wide range of applications. GlucoTain Ethylene Oxide (EO)-free and sulfate-free ingredients are readily biodegradable products with a 94-95 % RCI (Renewable Carbon Index), a high content of non-tropical biomass, and a good ecotox profile.
GlucoTain is available in four products to suit formulators' requirements, all offering excellent compatibility with other ingredients.
GlucoTain Clear – feel the boost of freshness. Clariant's EO-free - and Polyethylene glycol-free (PEG-free) option for a fresh and light solubilizer for fragrances for all kinds of products. This surfactant offers formulations a boost through light and fluffy foam, easy rinse-off and a squeaky-clean skin feel. Suitable for all skin types, GlucoTain Clear provides an ideal solution for refreshing, vitalizing shower products, hand wash and 2-in-1 shower and hair products.
GlucoTain Clean – feel the mild side of deep cleansing. Clariant's deep cleanser with an emphasis on mildness. With its creamy and fine foam, it leaves the skin with a pleasant, squeaky clean skin after feel. GlucoTain Clean is especially suitable for oily skin and works best in facial cleansers and make-up removers as well as anti-oil and anti-dandruff shampoos.
GlucoTain Care – feel the pleasure of indulgence. This is the most tender surfactant in Clariant's surfactant family. It has a rich and creamy foam, that still remains easy to rinse off and leaves a gently conditioned and moisturized after feel. GlucoTain Care is excellent for use on dry, damaged and sensitive hair and skin. Due to its sensory profile it is recommended for conditioning, repair and baby shampoos as well as pampering facial cleansers.
GlucoTain Flex – feel the freedom of flexibility. Clariant's versatile solution offering freedom when formulating, and supporting the development of sulfate-free and CAPB-free formulations. With its creamy foam, it leaves a smooth, nourished after feel and provides excellent color protection. Especially suitable for fine, damaged and colored hair, GlucoTain Flex is recommended for anti-ageing and color protecting shampoos.
"GlucoTain represents a major step forward in Clariant's pursuit of innovative sensory solutions and reaches a new dimension. GlucoTain is among the mildest range of surfactants available to formulators. Extremely mild to both proteins and lipid layers, it answers consumers' desire for more skin-friendly products and their preference for natural ingredients that do not compromise on cleansing properties," comments Peter Klug, Strategic Innovation Project Manager, Clariant.
Clariant will uncover its GlucoTain novelties for the first time at in-cosmetics Asia on November 4 to 6, 2014 in Bangkok (Thailand). Visitors can talk to Clariant's experts and learn more about this innovative product range in the lecture by Peter Klug, on Wednesday November 5, 2014 from 10:30 – 11.00h.
Clariant's decision to choose GlucoTain for its first global product launch in Asia reflects its commitment to the region and to offering innovative sensorial solutions.
Discover Value. Discover GlucoTain and learn more here.