Clariant launches new corporate citizenship program in China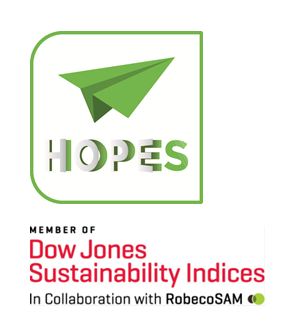 HOPES- the new corporate citizenship program focusing on supporting educational development in the local communities in China
Strengthen Clariant's commitment on sustainable development in China
Partnership agreement signed with primary school in Zhenjiang under HOPES program
Shanghai, November 3, 2014 – Clariant, a world leader in specialty chemicals, initiated a new corporate citizenship program named HOPES in China. Referring to "Healthy, Open-minded, Positive, Explorative and Sustainable", the HOPES program focuses on supporting sustainable development of education in the local communities in China.
As the debut of the HOPES program, Clariant has signed a partnership agreement with Zhenjiang Xuefu Road Primary School today to support the students to further embrace a fulfilling school life and a bright future. At the outset, books were donated to the school during the signing ceremony. In the meantime, Jan Kreibaum, Clariant Regional Head of Greater China, and Zheng Qinglin, General Manager of Clariant Zhenjiang Specialty Chemical plant are nominated as the Honorary Headmasters of the school to support its extracurricular activities.
With a comprehensive project plan, Clariant will set up scholarships for students with financial difficulties, donate books to further strengthen the collection at the school's library, arrange for Clariant's staff to deliver lectures at Xuefu Road Primary School on subjects related to language, science and sustainability, as well as other activities.
"I believe through the cooperation with Clariant on the HOPES program, we will build a sound platform to broaden the horizon of our students and create more opportunities to develop our students with healthy body, open and positive attitude, explorative spirit and sustainable energy," said Fang Wang, Headmaster of Zhenjiang Xuefu Road Primary School.
Zhenjiang Xuefu Road Primary School was established in 1921 in Zhenjiang with more than 700 students today. In addition to fulfilling its traditional educational objectives, the school is known for encouraging students to take active part in extracurricular activities. The school has a successful track record in the Wushu sport, including having one of its students awarded the championship in the latest Youth Olympic Games.
"Clariant's success rests on a foundation stemming from a sustainable community that includes many different stakeholders. To become a true China Insider, Clariant is not only focusing on its own long-term growth in the region, but is also fully committed to supporting the well-being of its local communities. Through the HOPES project, we aim to support the educational development and pave the way for a sustainable future for the children in our local communities," said Jan Kreibaum, Clariant Regional Head of Greater China.
Clariant has high regards on sustainability. In its latest corporate strategy review, sustainability was included as a new pillar of Clariant's corporate strategy to strengthen its commitment on sustainable long-term value creation for various stakeholders. In September 2014, Clariant was once again included in both the Dow Jones Sustainability Index (DJSI) Europe and DJSI World, one of the most renowned sustainability indices globally. The listing has put Clariant among the leading sustainable companies worldwide in the chemical industry.