Clariant highlights process-, energy- and cost-saving solutions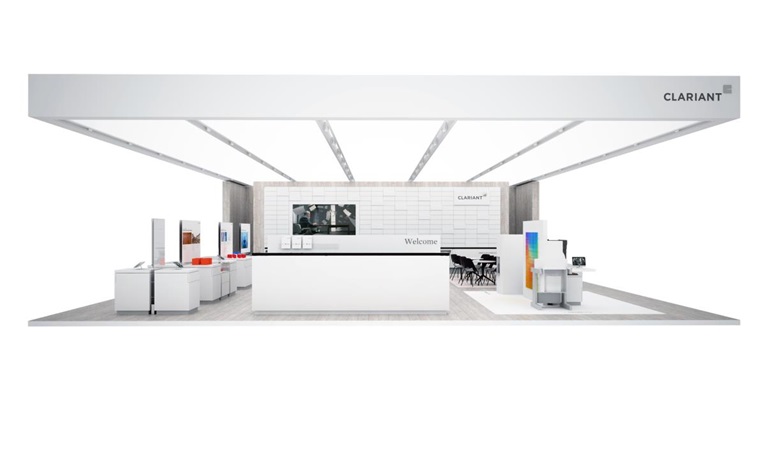 European Coatings Show, April 21-23, 2015, Hall 7 Booth 7-123
Featuring EcoTain® debut and renewable-based pigments
Launch of new and innovative Point-of-Sale Tinting Solutions
Muttenz, January 13, 2015 - Clariant, a world leader in Specialty Chemicals, will show its support for greater sustainability across the industrial, decorative and automotive applications with new products and advanced solutions for the global paint and coatings community at the European Coatings Show 2015 in Germany (Booth 7-123).
For the first time at the ECS, Clariant's EcoTain portfolio for paint and coatings formulations will actively demonstrate the company's commitment to creating value for its customers through sustainable solutions. The EcoTain® label clearly identifies products for their sustainability performance over the whole life cycle.
EcoTain is just one example of how Clariant is delivering process-, energy- and cost-savings, and performance innovation to support the sustainability requirements of its customers.
At ECS, visitors will find innovative bio-based quinacridone pigments among the extensive selection of pigments and pigment preparations for the coloration of paints and coatings, with a strong focus on brilliant colors for high performance applications. New concepts and solutions for all along the value chain will be presented, including Clariant's emulsifiers for emulsion polymerization and hazard label-free dispersing agents for pigment pastes. Halogen-free fire protection solutions and formulation stabilizers designed to promote efficiency in the achievement of durable, high-performance and trend-setting paints and coatings will also feature.
Making its debut for the point-of-sale market, Clariant will present its new patented 24-canister dispenser machine designed for use in professional paint stores and typical POS retail environments. The simultaneous color dispenser relies on a unique Clariant piston pump technology and is available with up to 24 canisters of 3- or 6-liter size.
"Sustainability – the key to long-term success for us and our customers – fuels Clariant's innovation pipeline. We are committed to creating value for all stakeholders by addressing the trend to manufacture sustainable, economic and energy-saving products without compromising on innovation in color and performance," comments Joachim F. Krüger, Senior Vice President, Corporate Sustainability and Regulatory Affairs.
Clariant is listed among the world's top ten percent of chemical companies in the Dow Jones Sustainability Index, one of the most renowned global sustainability indices.
For more information, visit Clariant at the European Coatings Show 2015, Hall 7 Booth 7-123.