Beauty Inspired by Nature - Clariant showcases natural ingredients for round-the-clock skin care and hair care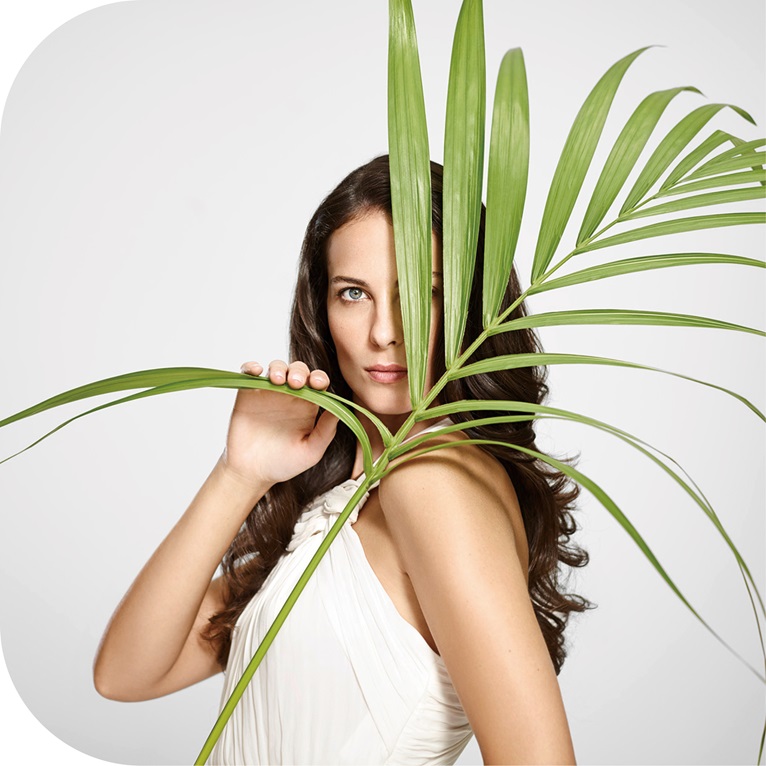 Plantasens® and Velsan® series natural products provide around the clock protection for skin and hair
Plantasens Abyssinian oil, Natural Emulsifiers, Olive LD and Velsan SC among products featured at PCHi China
Shanghai, March 3, 2015 – Clariant, a world leader in specialty chemicals, will return to the PCHi (Personal Care and Homecare Ingredients) China trade show in 2015. Regarded as the leading sourcing platform for the global personal care industry, Clariant will showcase in the exhibition its Plantasens® and Velsan® series of natural ingredients that offer ultimate protection for skin and hair on a around the clock basis. These product series will be on display by Clariant's Industrial and Consumer Specialties Business Unit (BU ICS) at the forthcoming PCHi China expo to be held on March 12-14, 2015 in Guangzhou Poly World Trade Center.
With the personal care market in China continuing to expand, products are specializing to target on the various needs of the customers at different times of the day. For instance, hair care products may be expected to provide better shining effects and protection during the day, while night cream would be ideally up for the task of repairing in the evening. Such needs go hand-in-hand with the growing appreciation for naturally derived personal care products. Clariant's personal care ingredients answer the call by providing natural formulations that cater for the needs of the consumers in the morning, afternoon and evening. The line-up of products at PCHi China includes Plantasens Abyssinian Oil, Plantasens Natural Emulsifiers, Plantasens Olive LD and Velsan SC.
At the start of the day Skin care and hair care products applied to the body in the early morning need to offer good protection and long-lasting effects. Clariant's Plantasens Abyssinian Oil, a native to the sun-drenched windy open African highlands, offers benefits only possible from the African earth and sun.
Formulations based on the Plantasens Abyssinian Oil provide shine and improve manageability of hair, while nourishing and hydrating the skin for protection. It is a perfect choice for hair care and skin care products such as shampoo, conditioners, face cream and cleansing milk.
In the afternoon In the middle of the day, our skin and body is looking for refreshment from an extra bit of nourishing instantly. The Plantasens Olive LD does the trick with cosmetic properties and benefits similar to silicone that make it a natural alternative. As a clear, odorless and natural emollient with silicone sensory properties, Plantasens Olive LD is highly stable in formulation, while offering a soft, light and elegant dry after feel to the skin.
In the evening After a long day of activities, what the body needs is a rest and so do the skin and hair. Clariant's Plantasens Natural Emulsifiers and Velsan SC are up to the task by offering instant repair nourishment and delicate mildness. Plantasens Natural Emulsifiers are 2-in-1 natural emulsifiers and moisturizers that are available in different forms for different formulations.
Velsan SC, on the other hand, provides excellent preserving properties formulation, which gives rise to a non-sensitizing, non-irritating antimicrobial auxiliary that results in milder formulations with efficacy comparable to other conventional preservatives. Velsan SC is 100% based on renewable resources and Ecocert approved and readily biodegradable. It is best used for lotion, shampoo and body wash.
Full customer support at PCHi China "Whether it's to offer more protection on the hair during the day or to provide nourishment for the skin in the evening, customers for personal care products are increasingly keen on finding solutions that are customized to look after their needs during different times of the day. This is why we have come up with such theme for our exhibits at PCHi China," explained Guido Appl, Head of Sales and Application, Clariant Personal Care / Industrial and Home Care Asia Pacific.
"On our return to PCHi China, our customers will continue to be amazed at the wide range of portfolio of natural-based ingredients offering green and sustainable skin care and hair care products. Our customer service and technical experts will be ready to share with visitors how Clariant is ready to work with them to meet consumer needs," said Stephan Lynen, Head of BU ICS at Clariant Asia Pacific.
Rotated between the cities of Shanghai and Guangzhou, PCHi China is an innovation-based exhibition held every year in China to provide cosmetics, home and personal care manufacturers, ingredients suppliers, cosmetics packaging, machinery and product testing providers from all over the world to gather and meet. Clariant will be exhibiting this year at booth no. 3M04 during the 3-day show of PCHi China 2015. Their Sales, Technical and Marketing teams will be on-hand and ready at the show to help customers see how their solutions and products can help them grow their businesses in today's rapidly evolving and increasingly specialized marketplace.
For more information on Clariant's personal care products, visit: www.personalcare.clariant.com.
Related Images & Video
Input string was not in a correct format.