Clariant all set to present eco-friendly GEKO® LE and ECOSIL® LE green sand molding additives at GIFA 2015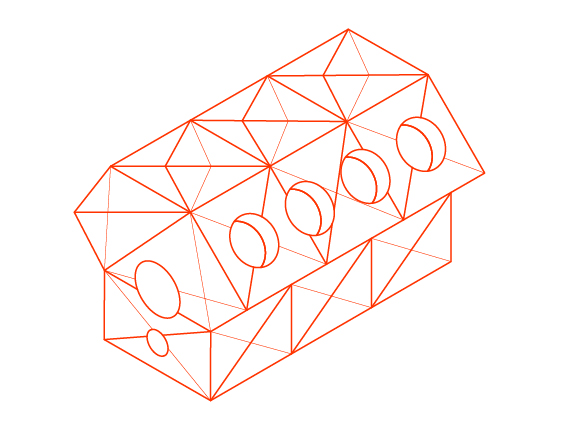 Unique efficient, low-emission foundry additives extend Clariant's leading natural sand molding system for superior quality in precision castings
Sustainable solution supporting the Foundry industry's pursuit of green technologies
Clariant at GIFA 2015, Hall 12/C13, Düsseldorf, June 16-20, 2015
Munich, March 24, 2015 - Clariant, a world leader in specialty chemicals, is gearing up to reveal its support for a greener Foundry industry at GIFA 2015. Visitors to Booth C13 / Hall 12 at the leading foundry industry event in Düsseldorf can look forward to a showcase of Clariant's unique sustainable emission-reducing casting additives GEKO® LE and ECOSIL® LE, already enabling more eco-friendly production of steel and iron castings by several major European automotive manufacturers.
Over 50 percent of green sand castings produced in Europe in 2013 were used in road vehicle production. The technology is used for molding a vast array of vehicle components, including engine blocks, gearboxes, drive shafts, suspension arms, and brake discs. It is characterized by its flexibility, low cost as molds do not have to be pre-treated, short cycle times and lower weight castings.
ECOSIL LE and GEKO LE significantly reduce emissions generated in green sand mold casting. They build on the unrivaled precision, smooth processability and surface finish, and easy shake out associated with Clariant's ECOSIL lustrous carbon former ranges and GEKO bentonite boosters for green sand castings. Used together or individually, ECOSIL and GEKO play an important role in mold production and during the subsequent separation of casting and mold material.
Adding to the ranges' sustainability value, customers choosing any GEKO and ECOSIL products have the assurance of Clariant's responsible mining approach, and long-term supply continuity guaranteed by Clariant's investment in its own bentonite mines and production facilities located close to customers worldwide.
"ECOSIL LE and GEKO LE reinforce the leading position of Clariant's customizable ECOSIL and GEKO ranges, valued by the global foundry industry for more than 25 years. As the only low emission solution, they can help foundries comply with highly demanding environmental regulations and standards. Customers also report a significant reduction in additive quantity requirements. The result is a one-of-a-kind efficient molding sand system that supports manufacturers' investment in becoming greener without any compromise on mold quality or the surface finish of castings," comments Lorenzo Sechi, Head of Sales Foundry Additives Europe & Middle East at Clariant.
Visit Clariant at GIFA 2015 to find out more about ECOSIL LE and GEKO LE in Hall 12/C13 from June 16-20, 2015.