March 31, 2015
Clariant in India announces acquisition of Lanxess black pigment preparations portfolio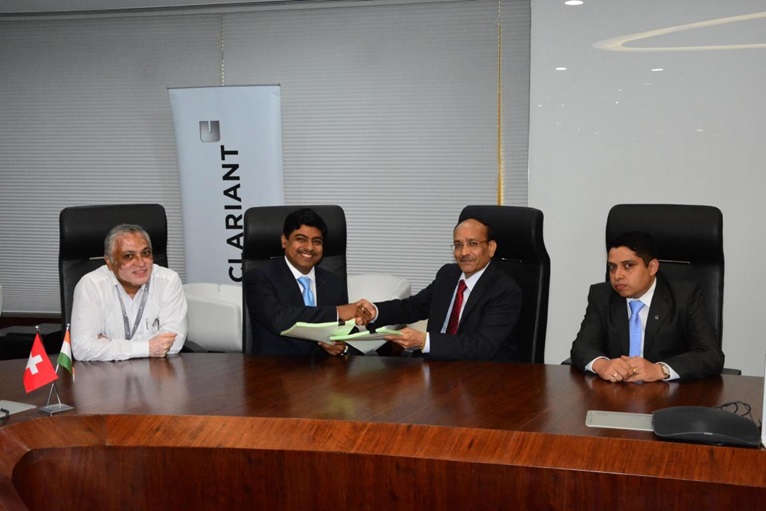 Leadership position strengthened by the acquisition of Lanxess black pigment preparations portfolio in Nagda, India
The second strategic acquisition for Clariant in India over the past year
Mumbai, March 31, 2015 – Clariant, a world leader in Specialty Chemicals, today announced that it has acquired the black pigment preparations portfolio of Lanxess, located at Nagda, Madhya Pradesh.
This product line of Lanxess manufactures black pigment preparations used for processing of viscose fibre, which goes in the manufacture of mainly viscose-based apparels, knitwear, towels, bed-linen, etc. With this acquisition, Clariant in India gains additional pigment preparation capacity to cater to a larger, wider customer base.
Commenting on the acquisition, Dr. Deepak Parikh, Vice-Chairman and Managing Director, Clariant Chemicals (India) Ltd said, "Over the last couple of years we have made significant strides in building a value proposition for our stakeholders by sharpening our business focus and increasing our footprint in India. This was achieved through organic resource optimisation and capitalising on inorganic value opportunities."
Sambit Roy, Regional Director – Marketing and Sales (Pigments), Clariant in India said, "The pigment preparations business has been the mainstay of our India operations and we continuously adapt product offerings to suit evolving customer needs. This acquisition is a strategic decision to expand distribution networks. We will upgrade technical services and provide state-of-the-art technology in order to generate high quality products to support our customers' business growth."
Clariant in India has local pigment production activities at its Roha (Maharashtra) and Cuddalore (Tamil Nadu) sites. In the year 2014, Clariant invested in the expansion of its Roha pigments facility, thus strengthening its commitment to India.