March 18, 2015
Clariant's breakthrough HGM concept for Propane dehydrogenation Unit - a proven success in China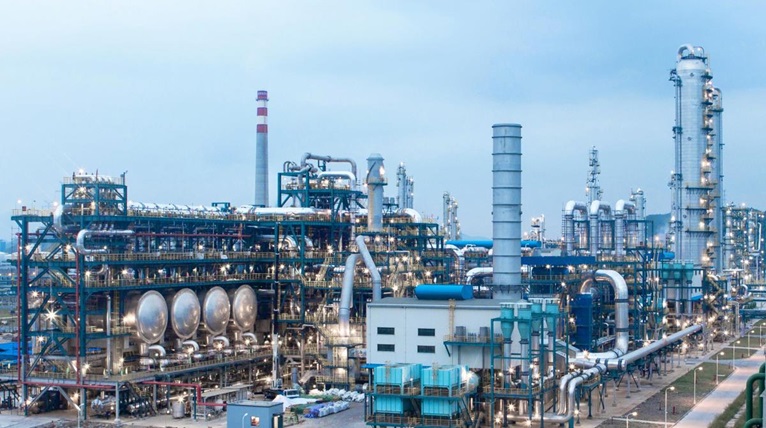 First Catofin® propane dehydrogenation (PDH) plant to use Heat Generating Material (HGM) reports successful operation at Ningbo Haiyue
100 percent design capacity (600 KTA) available in less than 30 days
CB&I´s Catofin catalytic technology is now producing over 1.5 million tons of light olefins in China
Munich, March 18, 2015 - Clariant, a world leader in specialty chemicals, announced today that its Heat Generating Material (HGM) for the Catofin® process demonstrated excellent performance at the propane dehydrogenation (PDH) plant of Ningbo Haiyue New Material Co. Limited in Ningbo City, China. The plant produces 600,000 MTA of propylene using the CB&I Catofin catalytic dehydrogenation process, based on Clariant's Catofin catalyst.
The Catofin process is recognized as a highly reliable and efficient technology for producing propylene from propane. The process operates at optimum reactor pressure and temperature to maximize conversion of propane for a high yield of propylene and correspondingly low investment and operating costs. These performance advantages are now further enhanced through the inclusion of HGM in the Catofin process.
HGM is an innovative metal-oxide material which is designed to significantly increase selectivity and yield of Catofin units. The material is loaded into the catalyst bed with the catalyst where it undergoes oxidation and reduction during the operating cycle, producing heat and driving the dehydrogenation reaction. This not only boosts yields and saves energy, but also reduces emissions. In recognition of its significant step-change contribution to feedstock utilization efficiency, HGM was awarded a special mention by the ICIS Innovation Awards 2014.
Several Catofin units using HGM for isobutylene production have gone on-stream since 2011, all confirming the advantages of HGM technology at full commercial scale. The confirmed performance benefit of HGM at Ningbo Haiyue is of particular significance as it is the first PDH plant to operate using HGM. Only 36 months after the project was awarded, the unit was on stream with feed. Furthermore, on spec propylene was produced within 3 days of introduction of propane feed, and 100 percent design capacity was available in less than 30 days. The plant has fully met its performance guarantees, and is currently operating at over 105 percent capacity. Including Ningbo Haiyue, Catofin technology is currently used to produce over 1.5 million tons of light olefins in China.
Stefan Heuser, Senior Vice President & General Manager Business Unit Catalysts at Clariant, stated: "We are very pleased to have accomplished this excellent result together with our partner, CB&I. HGM has confirmed that it achieves exactly what it was designed to: further strengthening the robust performance and excellent efficiency of Catofin, thus reinforcing its position as the technology of choice for propane dehydrogenation. The process and catalysts will be of particular benefit to our customers in China as propylene demand continues to soar."