Clariant Australia takes part at leading phosphate conference
Advancing presence in the phosphate beneficiation market for fertilizer production
Clariant Australia recently took part in the Beneficiation of Phosphates VII conference held in Melbourne, Australia, on 29 March - 3 April 2015. Our presence in the phosphate beneficiation market was well advanced by a technical paper presented at the conference, in addition to a plant tour to our Lara site organized for the conference participants.
Considered the leading international conference for phosphate mining, Beneficiation of Phosphates was held for the 7th time this year and was well attended by experts in phosphate flotation, including phosphate mine operators, equipment and reagent vendors, academics, research institutes, and key consultants in the phosphate industry.
Dr. Pablo Dopico, Global Business Development Manager for Industrial Minerals and Fertilizer additives, presented a paper on Clariant's advances in phosphate beneficiation at the conference. The paper described Clariant's Flotinor and Flotigam collectors for direct and reverse flotation of phosphate. Six case studies from work in Clariant's global network of mining laboratories were presented where Clariant's collectors were used to achieve the targeted levels of phosphate grade and recovery. Removal of dolomite was featured in two examples of African phosphate ores.
"Clariant's specialty in reverse collectors for phosphate makes our collectors the preferred collectors in ores with high carbonate contents. Through our participation at the conference, we have definitely advanced our presence in the market of phosphate beneficiation globally and reached out to our fertilizers customers who require phosphate during their production,"
said Dr. Pablo Dopico.

In addition to the presentation of paper, 27 conference participants joined a conference excursion to visit Clariant's Lara technical plant, where Adam Mandicos, Head of Operations from BU OMS, showcased the manufacturing capabilities, while Ian Tolliday, Head of Application and Development from BU OMS, presented our research capabilities in the development and testing of mining chemicals.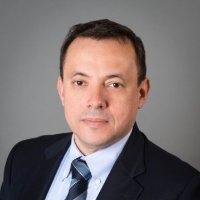 Jorge Arias, Country Head for Australia, also welcomed the conference participants and introduced Clariant's corporate vision.