April 15, 2015
Clariant debates sustainable flame retardants for building and construction applications at North American industry workshop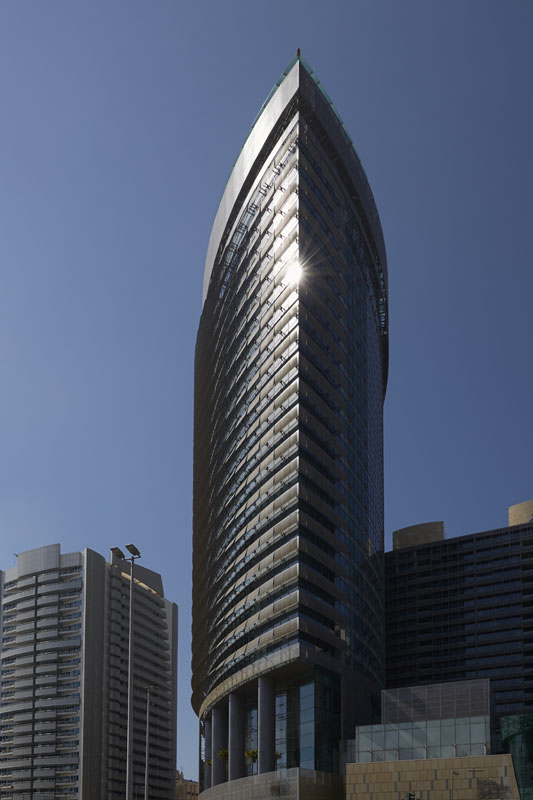 Company is among key players at event organized by Phosphorus, Inorganic and Nitrogen Flame Retardants Association (Pinfa)
EPA Design for Environment projects highlight excellent environmental profile of Exolit phosphorus-based additives
Some Exolit flame retardants carry Ecotain sustainability label
Muttenz, April 15, 2015 – Clariant, a world leader in specialty chemicals, is joining major building materials suppliers, architects, regulatory experts and solutions providers this month to discuss latest trends in the building and construction industry affecting flame retardant and building material solutions choices in North America.
The company, which offers a range of phosphorus-based halogen-free flame retardant solutions in its Exolit portfolio, is participating in a workshop organized by the North American branch of Pinfa (the Phosphorus, Inorganic and Nitrogen Flame Retardants Association) and The National Pollution Prevention Roundtable. The workshop, "Meeting Flammability Requirements for Commercial Buildings & Construction," takes place in Safety Harbor, FL, on April 15/16. Adrian Beard, Head of Marketing and Advocacy for the Flame Retardants Business Line of the Business Unit Additives at Clariant, will provide an update on global legislation.
Clariant is a leader in the supply of additives for intumescent coatings that can be used on a wide range of materials (most important of which is steel) for use in building structures. Its Exolit AP 422 and 462 ammonium polyphosphates are considered as benchmarks in the industry. Coatings incorporating these additives as acid donors form foam chars in fire situations, slowing down the transfer of heat to the substrate and reducing loss of structural integrity.
Exolit AP 422 is largely insoluble in water and completely insoluble in organic solvents. Exolit AP 462, thanks to a special Clariant process for micro-encapsulation, is even less soluble in water, even at high temperatures.
"Clariant continues to develop Exolit AP additives for building and construction applications," says Adrian Beard Head of Marketing, Flame Retardants, Clariant. "We are focusing on improvements not only in performance and cost-efficiency, but also in the reliable and consistent supply of these premium quality products to customers through an optimization of our global supply chain."
Clariant also offers Exolit OP flame retardants based on aluminum diethyl phosphinate (DEPAL) for incorporation into polyamide and thermoplastic polyester (PBT) plastics used for safety-critical electrical and electronic products often used in buildings (circuit breakers for example). Once again they offer the advantage of providing excellent flame retardance in a halogen-free package. Compounds containing latest Exolit OP grades, OP 1400 and OP 1260 (TP) also show very good processability (in contrast to compounds containing other halogen-free flame retardants) and enhanced mechanical properties.
Late last year, Clariant announced that another Exolit OP additive, Exolit OP 560, had been designated by the U.S. Environmental Protection Agency (EPA) as a safer, more environmentally friendly flame retardant than the traditional formulation, pentabromo diphenylether (pentaBDE) for polyurethane (PUR) foam used in furniture upholstery and other consumer products. Exolit OP 560, which is an oligomeric phosphonate polyol (OPP), also meets internationally accepted flammability standards for flexible PUR, like the Federal Motor Vehicle Safety Standard (FMVSS) 302, California Technical Bulletin 117 and 133.
The EPA identified Exolit OP 560 in a draft Alternatives Assessment report on flame retardants in flexible foam. The report is part of the EPA's Design for the Environment program, which helps industries choose safer chemicals, and offers a basis for future decision-making by providing a detailed comparison of the potential public health and environmental impacts of chemical alternatives.
Some Exolit additives have also recently obtained Clariant's EcoTain label, which clearly identifies Clariant's flagship products and solutions that offer outstanding sustainability advantages and exceed market standards.