Clariant opens new desiccant manufacturing plant in China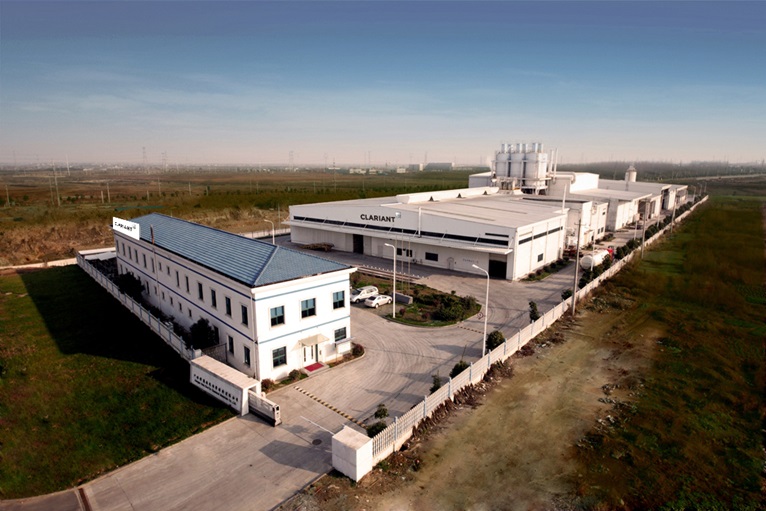 New facility will supply growing desiccant demand in China
Zhengjiang site to include production of Clariant's Container Dri® II line of cargo desiccants
Site will support further expansion of products for the Food Protection market
Production plants for desiccant also in Brazil, Indonesia, Turkey and USA
Munich, April 7, 2015 – Clariant, a world leader in specialty chemicals, announces the opening of a new desiccant manufacturing plant at its site in Zhengjiang, China. Clariant will produce its line of Container Dri II® products alongside a full range of desiccant bags at the new facility, extending its existing regional support for the Asian market.
Clariant's specially-designed cargo desiccants, Container Dri II, are aimed at protecting goods from the harmful effects of moisture and water damage during shipping via container, rail barge or truck. Container Dri II plays a vital role in preserving edible cargo and other sensitive goods during long transport across different climate zones.
In Zhengjiang, Clariant has the advantage of access to locally-sourced bentonite clay and the drying facilities offered by its Functional Minerals Business Unit to support its production of desiccant bags for export packagers, machine manufacturers and food packaging.
To meet growing desiccant demand from Asia, Clariant opened its first Container Dri II production plant in Indonesia in March 2014. Both sites are part of Clariant's worldwide network for desiccant manufacturing, which also includes plants in Brazil, Turkey and USA.
"Clariant's desiccant products are highly-regarded within the logistics industry. With our new facility, access to local clay sources, and drying capabilities we have a sustainable opportunity to provide desiccant bags into the Chinese market at the consistent, high quality level customers expect from Clariant. This site will also help to support our expansion in the area of food protection in the local Chinese market and internationally. We are well-placed to build on our existing strong relationships with global companies who also have operations in China," comments Justin Mueller, Head of Business Group Cargo & Device Protection, BU Functional Minerals, Clariant.