June 10, 2015
Clariant designs for the future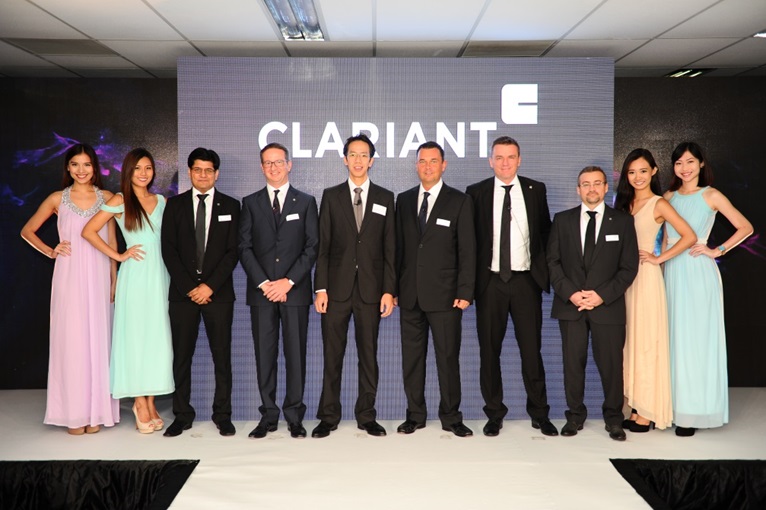 Clariant launches state-of-the-art Consumer Care Competence Center in Singapore
New Clariant application laboratory in Southeast Asia and Pacific for Personal & Home Care
Singapore, June 10, 2015 – Clariant, a world leader in Specialty Chemicals, today announced the opening of the Consumer Care Competence Center under its Business Unit Industrial & Consumer Specialties (ICS) to be located in Singapore at The Synergy, 1 International Business Park. The new Consumer Care Center will be connected to a worldwide network of marketing, application and technology experts able to provide unique ideas and solutions to solve customers unmet needs in the region. An opening ceremony was held on 10 June 2015 to celebrate the inauguration of the application laboratory, a unique approach to interact with customers in Personal & Home Care to develop claim for tomorrow's megatrends in Asia Pacific.
"The launch of our Competence Center for the personal care and home care market is another big step forward in building closer collaboration with our customers in the region. It also demonstrates our full commitment to pursuing innovation excellence through local capability," remarked Francois Bleger, Regional Head of Clariant South East Asia and Pacific.
Clariant's customers, partners and members of the media were invited to take part in the opening ceremony to witness how customer needs for formulations as well as sensorial testing for finished products could be translated into inspiring and substantiated solutions, providing high quality services with scientific proof of highest standards. "We are offering a new kind of platform for our customers to interact and to jointly formulate answers to the consumers demand of tomorrow. Our new Center will offer unique sensorial testing to help our partners to find claims for future trends. It will serve as the link to our wide production and innovation network," said Stephan Lynen, Head of Clariant's BU ICS, Asia Pacific.
The guided tour of the Competence Center not only provided a better understanding on our formulation capabilities but also let the customers experience Clariant's capabilities on Sensorial Evaluations. Feel the Hair, Feel the Skin, Feel the Fabric and Feel Secured are the themes highlighted at the opening. Visitors also had the chance to experience a unique journey through senses by a live and interactive gallery walk.
"Clariant's Consumer Care Competence Centre deepens Singapore's capabilities in the growing consumer care chemicals industry," said Eugene Leong, Director, Energy and Chemicals of the Singapore Economic Development Board. "Clariant's investment adds diversity to our chemicals industry, enhances our growing consumer care sector, and shows how companies leverage Singapore to get closer to their customers."