Clariant offers polymer additive solution for agriculture film producers in China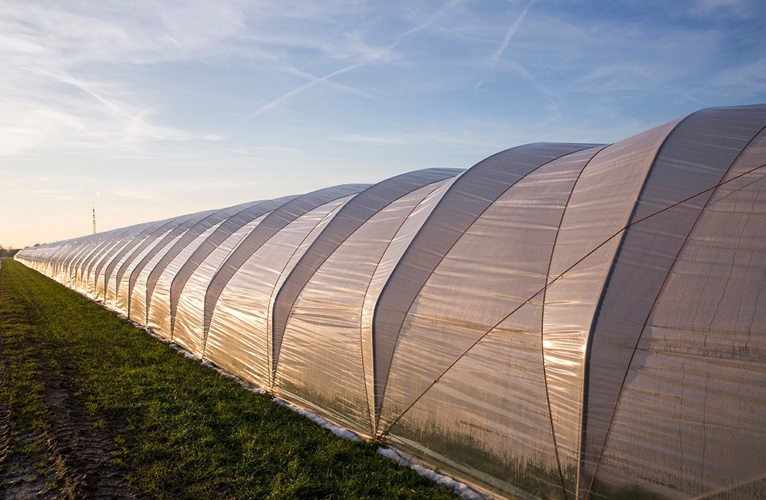 Solutions for Agri-film stabilization presented to customers at Polymer Additives Seminar in China
AddWorks® AGC, AddWorks LXR 1352, AddWorks LXR 1189 and AddWorks PKG 902 among products highlighted
Shanghai, July 20, 2015 – Clariant, a world leader in specialty chemicals, is taking a step closer to satisfying customer needs in the agri-film production sector in China by hosting a seminar in Jinan, Shandong province of China recently. Organized by the Clariant business unit of Additives, the occasion gathered the leading players in agri-film manufacturing in China to learn about Clariant's capabilities as a innovative, sustainable and cost-effective partner in the field.
The issue of global food crisis has caused major concerns for both under-developed and well-developed countries in the world. It is estimated that by 2025 the global population will reach 8.1 billion, a 15% increase from 2014. However, by the time the global agricultural land will only have expanded by 4% to 4.9 billion hectares. The pressure is therefore tremendous on the agricultural industry to produce more harvest on available size of land. Among the different means to boost productivity, usage of platics in cultivation of agricultural products in greenhouses has achieved significant results in improving yields. In this area of the agricultural sector, where plastic film is produced to improve growing environment of greenhouses, Clariant is known for its innovative polymer additives solutions offered to agri-film producers in China. At the Jinan seminar, Clariant illustrated to the audience the current successful value propositions in different regions globally, including the Middle East, Latin America and Asia. In addition, results of field tests conducted in Kunming of China in 2014 were shared with the industry to demonstrate how Clariant's AddWorks® AGC additives are customized to provide outstanding protection and up to 80% remaining elongation to greenhouse crop after 20 months of direct exposure under the sun. Clariant's AddWorks AGC series for high versatility For the rest of the seminar, Clariant highlighted how its innovative polymer additives solutions are able to help the agri-film market in China overcome its challenges. The showcase value propositions are AddWorks AGC (Light stabilizer solution for Green House Film), AddWorks LXR 1352 (Light stabilizer solution for mulch), AddWorks LXR 1189 (IR absorber for GHF), and AddWorks PKG 902 (High performing Processing stabilizer).
AddWorks AGC solutions based on Hostavin NOW® technology are easy and safe to use due to their granular form. The technology improves processability with better organoleptic properties with no harmful dust and fumes produced.
AddWorks AGC 104 based on Hostavin NOW technology gives rise to superior chemical resistance against sulfur based products and halogenated products. Reduction of environmental impact is brought about by the decreased use of halogenated products but important increased use of sulfur that reduces service life of the agricultural films in this aggressive environment. AddWorks AGC 104 will provide required protection and service life with high UV and agrochemical exposure in thin films.
AddWorks LXR 1352, on the other hand, is specially designed for agricultural applications such as mulch films where UV protection is required with high resistance to agro-chemicals. It is delivered in an easy and safe to handle granular form, which allows direct usage during the extrusion blowing process. Other advantages include excellent thermal stability and cost effectiveness.
In environment where the main pre-requisite of plasticulture is light management, the AddWorks LXR 1189 will find good opportunities for its applications. AddWorks LXR 1189 is an infrared absorber providing excellent optical properties. It is specially designed for agricultural applications such as thermal clear films where high transparency is required with high purity to avoid any side reaction with additives. Available in granules, AddWorks LXR 1189 provides excellent IR effectiveness and does not affect transparency.
"Our AddWorks AGC products are highly customized solutions that fit perfectly to the critical customer needs on enhanced crop protection in China today. The seminar held in Jinan provided our Additives BU with a great opportunity to meet with our end customers in China and gain better insights on their wants and needs," said Pot Passakonjaras, BU Additives Regional Sales Manager at Clariant.