October 08, 2015
Clariant ShiftMax 820S presulfided Sour Gas Shift catalyst Successful commercial launch in China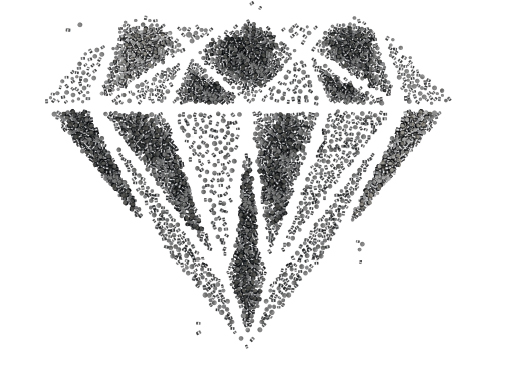 A new concept in pre-sulfiding: ShiftMax® 820S catalyst increases operational efficiency while reducing risks, costs and complexities
Shanghai Huayi Energy Chemical Co. Ltd is first producer to use ShiftMax 820S pre-sulfided catalyst for Sour Gas Shift technology
Munich, October 8, 2015 – Clariant, a world leader in specialty chemicals, today announced the successful start-up and operation of its pre-sulfided ShiftMax® 820S Sour Gas Shift (SGS) catalyst at a commercial methanol production facility of Shanghai Huayi Energy Chemical Co. Ltd. The achievement is of particular significance as it is the first industrial application of the newly introduced ShiftMax 820S catalyst in China.
Clariant's new generation ShiftMax 820S SGS catalyst employs a proprietary pre-sulfiding process, which offers many advantages for coal-to-chemical producers. The new catalyst greatly improves working conditions by avoiding the use of flammable and toxic agents, such as carbon disulfide or dimethyl sulfide, during the commissioning phase. Moreover, it reduces the risk of high temperature excursions and sulfur emissions during plant start-up and production. ShiftMax 820S also optimizes processes as it is typically ready for start-up three times faster than conventional catalysts. Besides saving time, the higher activity of ShiftMax 820S reduces syngas and energy requirements, thus allowing more economical, efficient and simplified operations. ShiftMax 820S is part of an industrially proven catalyst series, which are suitable for all types of coal-to-chemical applications and gasification technologies. The catalyst can be used as a simple drop-in solution without changing any plant equipment.
The launch of ShiftMax 820S demonstrates Clariant's commitment to offering advanced catalytic solutions for the chemical industry. Another recent introduction is a new SGS process, jointly developed by Clariant and Siemens. Through optimization and simplification of total plant concepts, the new SGS process reduces capital expenditure for the shift system by up to 20%, and optimizes operating costs with up to 30% lower catalyst volume. Futhermore, the technique can handle different steam-to-gas ratios and high carbon monoxide content without adjustment of the feed gas, resulting in improved availability and reliability of the whole process. Thanks to steam-independent control of the exothermal reaction, it is an inherently safe process and there is no risk of temperature run-away reactions. The new SGS process is available for use by all coal gasification companies.
Shanghai Huayi Energy Chemical Co. Ltd is the principal coal-to-chemical subsidiary of Shanghai Huayi (Group) Company Ltd. It is one of the top three methanol producers in China with an annual production capacity of 1.6 million tons. Clariant's successful partnership with Shanghai Huayi Energy Chemical Co. Ltd began in 2011 with the delivery of ShiftMax 820 catalysts for an SGS unit. This was followed by catalyst supplies for a second unit in 2012. The catalysts have performed favorably at both units, with a lifetime exceeding 4 years. In 2015, two further units were equipped with Clariant catalysts, this time using the new pre-sulfided ShiftMax 820S. Shanghai Huayi Energy Chemical Co. Ltd is the first producer to use the ShiftMax 820S pre-sulfided Sour Gas Shift catalyst in China, and has confirmed optimal start-up and robust operation at both units.
Meng Qing Jun, Chief Engineer at Shanghai Huayi Energy Chemical Co. Ltd, stated, "Safety is most important during our production. Clariant ShiftMax 820S Sour Gas Shift catalyst not only improves employees' working environment but also production efficiency with a provision of high value proposition."
Stefan Heuser, Senior Vice President & General Manager of Business Unit Catalysts at Clariant, added, "The successful launch of ShiftMax 820S was another substantial step in our continued progress in China. We are very pleased to share this achievement with Shanghai Huayi Energy Chemical Co. Ltd. In just four years of partnership, Clariant has succeeded in steadily enhancing its solutions on safety, efficiency and value creation to coal-to-chemical -producers."