Clariants nocompromise sustainability focus addresses the latest trends at SEPAWA 2015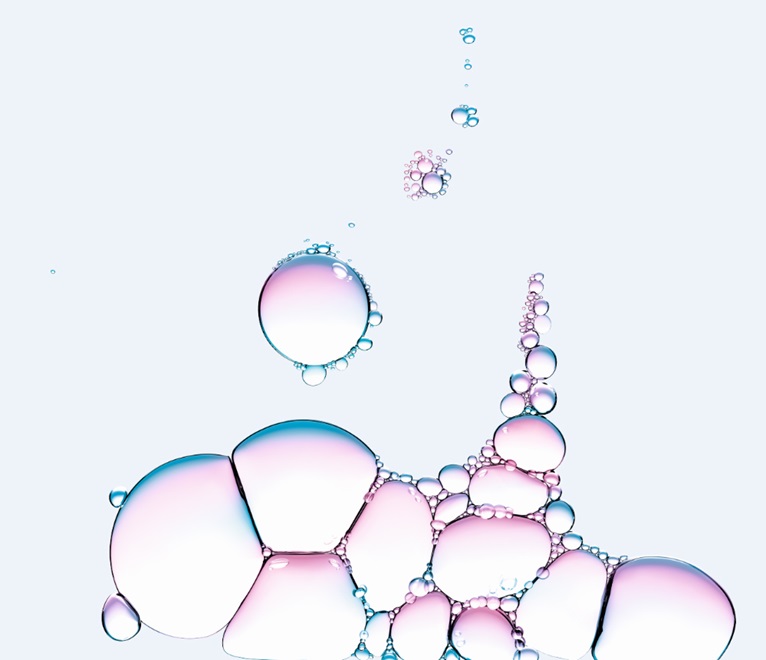 Supporting more sustainable formulations for home, fabric and personal care with advanced performance and eye-catching appeal
Unveiling 7 new EcoTain® best-in-class sustainable products for home care and EcoTain labeled GlucoTain® for personal care markets, new low density detergent speckles and more non-staining colorants
Meet Clariant at Booth 658-660, October 14-16, 2015
Muttenz, October 14, 2015 – Clariant, a world leader in specialty chemicals, welcomes visitors to SEPAWA 2015 with extensive possibilities to efficiently create differentiated products with less environmental impact for the home, fabric and personal care segments.
The wide range of formulation ingredients and color solutions at Booth 658-660 demonstrate Clariant's continuing commitment to trend-based, innovative and sustainable solutions strongly focused on the markets' changing needs without compromising performance or aesthetics. For example, meeting the move toward sulfate-free cosmetics formulations, use of natural ingredients and improving customers' and consumers' overall sustainability. The emphasis is on supporting less water and energy use, low temperature effectiveness, and achieving eco-friendlier concentrated formulations and less packaging. Highlights from Clariant at SEPAWA 2015 include:
Sugar-surfactants and more sustainable ingredients for home care. Clariant launches 7 new EcoTain® awarded products for the home care market to join its innovative EcoTain GlucoPure™ sugar-based co-surfactants for the hand dishwashing and bathroom cleaning segments. By assigning its flagship label to those products showing best-in-class sustainability and performance excellence Clariant moves beyond compliance and current standards. Customers can now take advantage of EcoTain-labeled Genapol, a VOC-free solvent replacement for hard surface cleaners, Hostagel VB, a VOC-free viscosity breaker for concentrated liquid detergents, and TexCare multifunctional performance polymers that improve soil removal from laundry at low temperatures.
Pioneering sugar surfactants for personal care applications. Clariant's recently EcoTain-awarded GlucoTain® sugar-based surfactants are breaking new ground in enabling the formulating of more ecological products offering sensory benefits through individual foam structures – from fluffy to rich – and light to caring conditioning levels. It creates new possibilities for formulators to go the next step in developing innovative products and platforms based on sulfate-free, CAPB-free and betaine-free formulations for a wide range of applications.
Clariant introduces the first high quality low density speckle for laundry powders. New Laundrosil® LD – an economical clay-based aesthetic modifier for heavy duty powder – helps manufacturers to reduce costs and reduce weight by enabling 1/3 speckle use for the similar visual effect. The low density keeps the speckle in view within the powder formulation, even after transportation. Laundrosil LD joins several new detergent additive granules set to enhance Clariant's portfolio of trusted softening clays, post-addition performance boosters and aesthetic modifiers.
Clariant unveils its extended Sanolin® Lave Liquid range of non-staining colorants covering all needs of fabric and home care applications and a wide variety of shades. The Sanolin Lave Liquid range combines bright shades with excellent transparency and brilliancy with an improved non-staining behavior. All Sanolin liquid dyes show easy rinseability, even for highly-concentrated colorants, to reduce or eliminate staining on skin, fabrics and surfaces. They are especially recommended for laundry detergents, fabric softeners and industrial and household cleaners. The extended range is presented alongside Clariant's dyes, pigments and pigment preparations offering a broad variety of color solutions to formulate cleaning products for home, fabric and personal care. Many Clariant colorants meet the requirements of the well-recognized eco-labels including Nordic Swan, EU Ecolabel and the Safer Choice EPA label in the United States.
Gustavo Kume, Global Marketing Manager for Industrial & Home Care Business Unit industrial & Consumer Specialties at Clariant, comments: "Sustainability in the home, fabric and personal care markets can be improved by choosing ingredients with a better environmental and health profile, and excellent performance that allow the creation of formulations requiring, for example, less energy and water. Clariant's wide range of products and colorants for home care detergents and cleaners, for textiles and for personal care applications meets customer requirements in these areas and also delivers additional value such as through sensorial benefits."
Meet Clariant at the 62nd SEPAWA Congress and European Detergents Conference in Fulda, Germany, at Booth 658-660 from October 14-16, 2015. Visitors are also invited to attend the Clariant SEPAWA 2015 lectures:
"New concepts toward sulfate-free rinse-off formulations - a mild, sustainable and cost efficient technology with unique sensorial benefits" presented by Dr. Michael Waidelich on October 14, 2015 at 3:00pm Hall 2
"Formulations with excellent performance and low ecological impact. A contradiction in Hard Surface Applications?" presented by Dr. Florian Schinle on October 15, 2015 at 8:45am Hall 2.