Color My Dream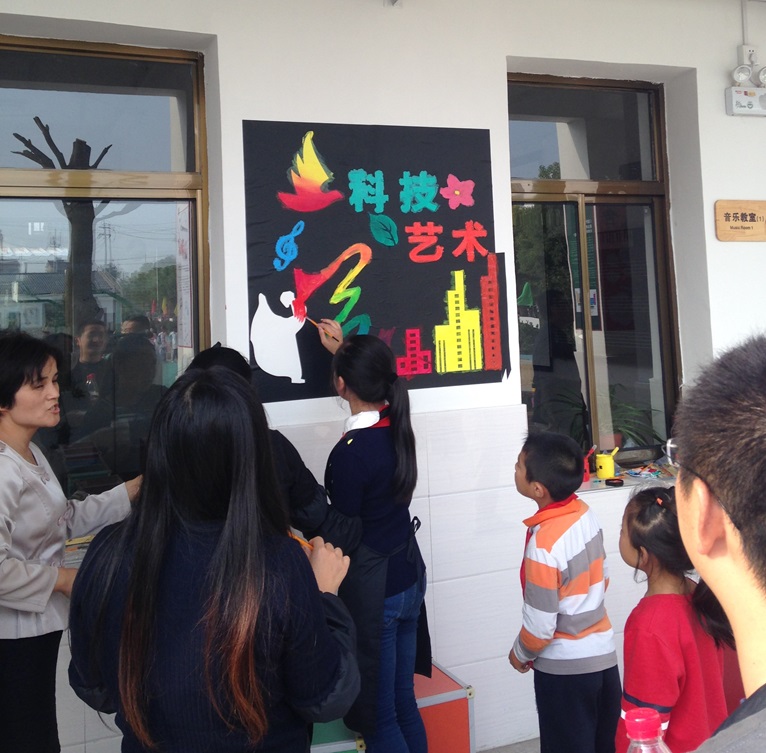 Clariant strengthens its support on local primary school students by helping them make improvements in their learning space
Event extends the handprint of Clariant's educational outreach program, HOPES
Shanghai, October 26, 2015 – Clariant, a world leader in specialty chemicals, hosted an event at the Zhenjiang Xuefu Road Primary School in China last week to bring color and interest to the school's property. The event was part of Clariant's HOPES program, which supports educational development in local communities in China as per Clariant's commitment to sustainable development.
Guided by the event's theme, "Color My Dream", 30 Clariant HOPES volunteers and their children, along with the teachers and students from the school gathered to paint the walls of several science classrooms at the school with materials produced and donated by Clariant's Pigments Business Unit. The Clariant team also brought several posters with themes including chemistry, geography, the universe, physics, biology and the Internet to decorate the school's corridors.
"Sustainability is a long journey. It covers internal and external activities. 'Color My Dream' is a very chance to develop Sustainability into a practical way, which is truly meaningful, tangible and exciting to the students and Clariant HOPES volunteers as well," said Margaret Soong, Head of Regional Sustinability and Regulatory Affairs for Clariant Greater China. "We should continously support local educational program as we commited to HOPES. We should make it sustainable in long run."
Extending the project's reach to ChinaCoat To extend the HOPES program beyond Clariant to more players in the chemical industry, Clariant has designed an interactive HOPES campaign for visitors to Clariant booth at the upcoming ChinaCoat exhibition in Shanghai in November.
Under the same theme, and using photos of the Clariant volunteers and the students in action at the school, the pigments team has created several sketches that will be printed on a series of panels to be displayed as part of Clariants' booth at the ChinaCoat event. Trade show visitors are invited to experience the difference HOPES is making for local students and show their creative sides by visiting the Clariant booth and helping color the sketches.