November 02, 2015
Clariant enhances Indias plastics industry with customerfocused solutions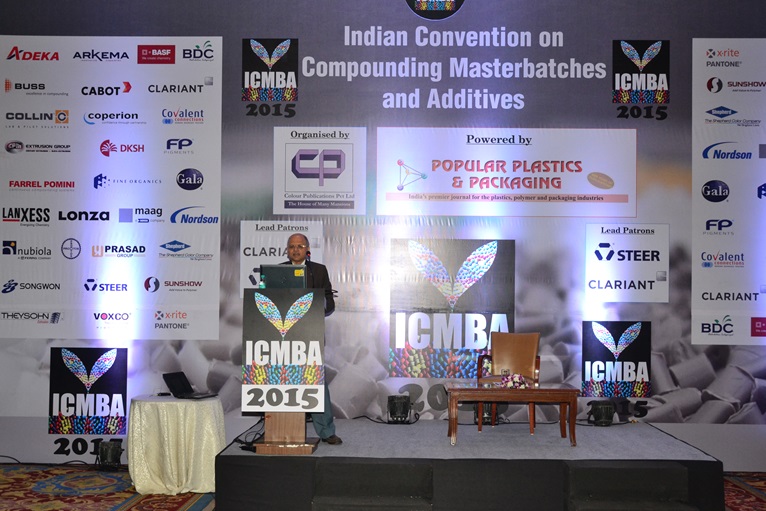 Clariant highlighted its innovative additives and sustainable edge for the plastics industry at ICMBA 2015
Clariant demonstrated its preferred partner status for sustainable localized solutions to its customers
Mumbai, November 2, 2015 – Clariant, a world leader in specialty chemicals, emphasized its commitment to supporting the emerging needs and future growth of India's burgeoning plastics industry, at The Indian Convention on Masterbatches and Additives (ICMBA) 2015. Clariant highlighted its sustainable edge and innovative solutions basis the emerging megatrends in the region, and established the Company as the preferred partner for localized solutions with customers.
At the event, Clariant was represented by Hermann Diem, Global Technical Manager (Plastics), BU Additives, Clariant International and Dr. Sunil Deval, Head – Product Stewardship, Group Sustainability and Regulatory Affairs, Clariant in India.
Hermann Diem elaborated on 'Specialty Waxes for Thermoplastics', and showcased how Clariant addresses the needs of the Masterbatches and Compounding industries with its specialized additives for plastics processing. He said, "We have extensive insights on our local markets as well as the ability to identify upcoming trends at an early stage. For instance, Clariant is focusing on value-added solutions with the use of Montan wax specialties, which enable high temperature plastics processing and Licocene® grades that effectively reduce cycle times, and enable uniform dispersion. We look forward to partnering with the plastics industry in India with our solutions that commit to faster throughput, economical and energy-efficient operations."
Emphasizing on sustainability further, Dr. Sunil Deval presented on 'Pigments for Plastics: Product Safety Concerns and Regulations', orienting the industry representatives about various global regulations surrounding the use of pigments for plastics applications, thus steering a proactive approach towards safety and stewardship in the chemical industry. He said, "Sustainability – the key to long-term success for us and our customers – fuels Clariant's innovation pipeline. We are committed to creating value for all our stakeholders by addressing the trend to promote safe and sustainable pigments for use in plastics, without compromising on innovation in color and performance." His talk highlighted the global leadership of Clariant in supporting the industry with compliant solutions.