November 10, 2015
Clariant highlights sustainable solutions at ChinaCoat 2015 exhibition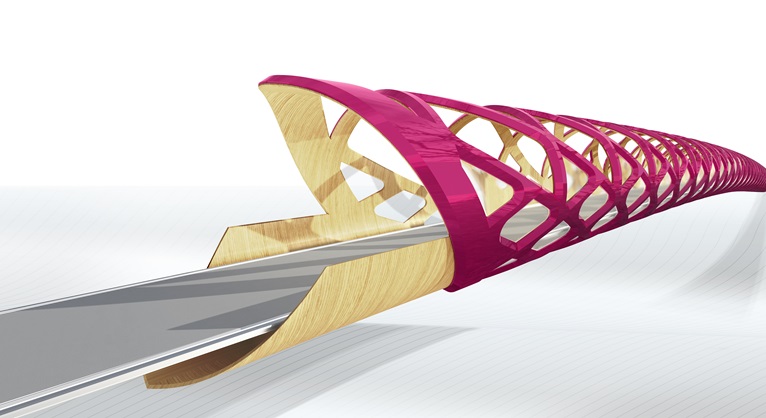 Clariant's EcoTain® concept and Portfolio Value Program focusing on sustainability and performance highlighted
Leading pigment and additive products and solutions featured at this major global coating event
Shanghai, November 10, 2015 – Clariant, a world leader in specialty chemicals, will take part in ChinaCoat 2015, a global exhibition targeting the needs of the coating industry in China. At the show due to take place at the Shanghai New International Expo Centre on 18-20 November 2015, Clariant will highlight EcoTain labelled, differentiate products with sustainable excellence and best-in-class performance profile. In addition, a host of pigment and additive products with outstanding sustainability features will also be showcased at ChinaCoat this year.
Increasingly stringent environmental regulations and rising awareness on health and safety issues among consumers worldwide has disposed the coating industry to supply products built-in with the sustainability concept. As a leading specialty chemical company, Clariant has launched the EcoTain label scheme and the Portfolio Value Program to address the industy's need for achieving sustainable performance, especially for the coating industry.
EcoTain® and Portfolio Value Program The Portfolio Value Program (PVP) implements tools and processes to screen and move Clariant's product portfolio towards increased sustainable performance. With a focus on holistic and life cycle thinking and through its innovative processes, criteria and screening, PVP supports the continuous improvement of the full product portfolio, and the identification of EcoTain products and solutions – with credible claims and proof points.
Each product and solution carrying the EcoTain label has undergone a systematic, in-depth screening process using 36 criteria in all three sustainability dimensions of social, environmental and economic. The EcoTain label is therefore a reliable benchmark for outstanding sustainability advantages and added value to customers and the society as a whole.
EcoTain-labeled pigment solutions At ChinaCoat, one of the EcoTain-labeled products to be featured is the Hostaperm Pink E. Hostaperm® Pink E is one of Clariant's most important polycyclic pigments based on renewable bio-succinic acid, representing Clariant's switch to renewable raw material without compromising the product quality and the guaranteed specification.
In addition to Hostaperm Pink E, Easily Dispersible Pigments (ED Pigments) will also be featured at the show. The ED Pigments significantly improve the eco-footprint in paint manufacture by removing the bead mill step. The shortened processing time leads to increased production capacity while simultaneously generating savings in electricity consumption and generating less waste water. The complete ED range has been granted the EcoTain label.
ED pigments used for road markings on public roads has won Clariant the honour of Best Innovative Practice Awards in the recent "Innovation and Development: Multinational Companies in Shanghai" campaign.
Cool Black Pigment Preparation Solution and Colanyl TS100-CN Tinter Also featured at the show are pigment products Cool Black Pigment Preparation Solution and Colanyl TS100-CN Tinter. Cool Black Pigment Preparations, which are based on a series of special IR Reflective Pigments, are used on building surface, roof top and open road to achieve higher IR Reflectance. Under the same exposure to direct sunlight, Cool Black products are capable of reflecting Infrared into the space which accounts for 45% of solar radiation energy. Hence, it results in a lower surface temperature and is therefore capable of minimizing the need for air-conditioning in building or reducing the heat-island effect in the city to achieve sustainability benefits.
Colanyl TS100-CN Tinter, on the other hand, is specially developed for the maximum application flexibility in the Decorative Coating process. It can be used in different ways of dosing, from manual in-plant tinting and small manual tinting machines to middle-to-large scale automatic tinting lines. Its formulas are designed to ensure good rheological property as well as accurate strength control. Colanyl TS100-CN are based on both organic and inorganic pigments. These binder-free colorants contain non-ionic and/or anionic wetting and dispersing agents without using alkyl phenol ethoxylated (APEO) additives and can be easily incorporated into the paint.
"Our Pigments and Pigment preparation products showcased at ChinaCoat this year have a very focused and distinguished sustainability profile. By introducing the EcoTain label scheme on Clariant products, our customers find it even easier to identify those products that demonstrate superior sustainability and performance features," says Alexandre Baron, Head of regional business line North Asia, Clariant's Business Unit Pigments.
Sustainable additive solutions dedicated to the coating industry In addition to pigment products, Clariant will also showcase additive solutions dedicated to the coating industry at ChinaCoat 2015. Among them are Ceridust® 8091, the newest Ceridust solution based on renewable raw materials for decorative coatings that offers strong matting effects with outstanding scratch resistance; and the EcoTain-labeled nonhazardous, Halogen-free flame retardant Exolit® AP 422 that offers constant high quality and hydrolytic stability.
Also featured at ChinaCoat are the Light Stabilizer Dispersions Hostavin® 3070 & 3330. These dispersions satisfy EcoTain's demanding criteria due to their excellent sustainability profile and easy-to-incorporate and solvent-free UV light protection features. In addition, they have the outstanding ability to combine state-of-the-art performance results at competitive cost versus other market alternatives.
Licocene® toolbox for sustainable hot melts Another solution to be featured at Clariant's booth during ChinaCoat this year is the complete toolbox for formulators to design hot melts with superior performance for any need, using sustainable processing. It features Clariant's acclaimed Licocene metallocene-based systems and formulating guidelines. The optimized Licocene viscosity profile in particular achieves desired properties even at low processing temperatures. Excellent thermal stability means less charring, no gelling, and enables higher productivity, generated by reduced cleaning downtime and increased mileage due to its low density.
Licocene's reputation for facilitating sustainability extends beyond customers to the wider business community and was nominated as finalist in the "Innovationspreis der Deutschen Wirtschaft 2015" - the world's first innovation award.
"At Clariant, sustainability is not only about offering environmental-friendly products, but is also about striking the balance among People, Performance and Planet; about fullfilling the needs from our customers for cost-efficient solutions," comments Pot Passakonjaras, Head of Sales Asia, Clariant Business Unit Additives. "The Licocene metallocene-based systems and formulating guidelines Performance solutions offer added value to our customers such that they can enjoy the sustainability profile of the products with improved productivity."
Trade show visitors are invited to visit Clariant's booth at C11-20 of Hall E3 during the 3-day show of ChinaCoat on 18-20 November 2015. Clariant's team of technical and customer service experts will stand by to explain in full details of our EcoTain concept and other products on show and to answer enquiries from customers and visitors.