February 22, 2016
Clariant Mining Solutions to present paper on breakthrough collector as xanthate alternative at SME 2016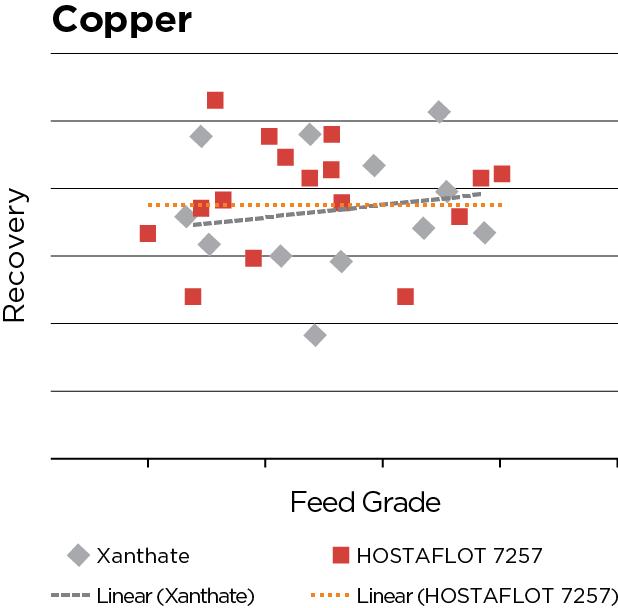 Sustainable xanthate replacement technology from Clariant provides safer, cost-effective alternative
Francisco Garcia, Business Development Manager for Clariant, to present paper of trial findings during Conference Technical Sessions
Clariant exhibiting at SME 2016 Expo – booth 2032
Houston, TX, February 22, 2016 – Clariant, a world leader in specialty chemicals, today announced that its Mining Solutions business will exhibit and present an important technical paper during SME's Annual Conference and Expo held February 21-24, 2016, in Phoenix, Ariz. Representatives from Clariant Mining Solutions will be on hand in exhibit space 2032 to discuss its breakthrough HOSTAFLOT® collectors as well as its full line of products that help mining operations increase production efficiencies, improve sustainability efforts and lower costs.
Clariant's Francisco Garcia, Business Development Manager, will present the paper, "Clariant collectors for use as alternatives to xanthate collectors in traditional sulfide flotation applications." Commenting on the presentation covering the new Clariant HOSTAFLOT products, Garcia said, "These are ground-breaking new collectors for copper mining operations. Shipped and dosed in liquid form, they use sustainable materials and are safer and less expensive to handle and dispose of than xanthates. They also offer a longer shelf life."
Xanthates in both powder and pellet form have been used for the collection of sulfide minerals for decades but are classified as fire and explosion hazards. They pose health risks, disposal challenges and potentially require additional infrastructure for handling.
Clariant specifically developed the sustainable HOSTAFLOT 7222 and HOSTAFLOT 7257 collectors as effective alternatives to hazardous xanthate collectors. During the technical presentation, Garcia will review results from Clariant's in-depth lab development trials and discuss how the new Clariant products are safer and more cost-effective than xanthates.
Clariant Mining Solutions welcomes all SME 2016 participants to attend the technical session and visit Clariant exhibit 2032 to discuss how Clariant can add value to their operations with its complete range of products and services.