Clariant to present leading line of container desiccants at Indonesia Agro Expo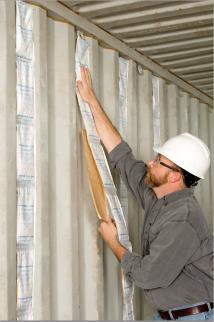 Clariant to take part in the 16th Indonesia Agro Expo on May 5th-8th, 2016 in Jakarta, Indonesia
Clariant's Container Dri® II, which recently received the EcoTain label, will be presented to the cocoa, coffee, tea and spice markets in Asia
Container Dri II cargo desiccants meet the recently updated Federation of Cocoa Commerce Ltd. (FCC) recommendations for cocoa bean shipments in containers
Singapore, May 1, 2016 – Clariant, a world leader in specialty chemicals, will join the 16th annual Indonesia Agro Expo in Jakarta, Indonesia on May 5th-8th, 2016. As a leader in the cargo desiccant market, Clariant will present the Container Dri®II desiccants to the agricultural, food and beverage industry in the company's debut on the Agro Expo.
Often grown in humid environments like in Southeast Asia, Africa and South America, commodities such as coffee, cocoa, spices and tea are typically shipped after harvest in large shipping containers by sea to major markets around the world. During shipment, any uncontrolled humidity and condensation can easily compromise the product's physical condition and quality. To protect these delicate products against moisture damage during their long journeys, effective container desiccants are essential.
Container Dri II desiccants Clariant's desiccant products, including Container Dri II, provide versatile protection against damaging humidity and moisture during intermodal transport, and have proven successful in the transport of coffee and cocoa beans, teas and spices, and other agricultural products.
Trapping moisture as a thick gel that will not spill or leak during long transports, Container Dri II desiccants aggressively absorb up to three times their weight in moisture, reducing relative humidity to less than 40 percent. Container Dri II also reduces dew point temperatures that cause harmful "container rain". This functionality is particularly valuable when there is a large volume of space requiring moisture removal; high levels of humidity are present due to climate, cargo or storage conditions; or the container is not fully closed and admits exterior air and humidity. Accurately applied, Container Dri II enables moisture protection of cargo for up to 90 days or even more.
The Container Dri II line was recently awarded EcoTain® certification, an environmentally-friendly distinction awarded by Clariant after a screening against 36 criteria across three dimensions of sustainability: social, environmental and economic.
FCC recommended As an added benefit for cocoa-producing clients, the Container Dri II line also meets new specifications from the Federation of Cocoa Commerce Ltd. (FCC) for the protection of cocoa bean shipments in containers, which recommends calcium chloride desiccant bags like Container Dri II over traditional silica gel desiccants, which are popular in the Indonesian market, but are now considered less effective at protecting cocoa beans during shipment.
"We are proud to not only meet the FCC's updated recommendation of a 65 percent or higher loading for the transport of cocoa beans, but exceed it," said Menghwee Toh, Head of Sales for Clariant CDP Asia, BL Absorbents, BU Functional Minerals. "This distinction continues to prove to our customers, both in the cocoa industry and in other agricultural disciplines, that Clariant's Container Dri II line adds high value and is an excellent choice for their needs."
Clariant will showcase the Container Dri II line at the 16th Indonesia Agro Expo on May 5th-8th at the Jakarta Indonesia Expo, booth number B46.
Container Dri® II is globally available and is currently produced in Brazil, Indonesia, Turkey, United States and the newly opened desiccant manufacturing plant in Zhengjiang, China. For more information visit: www.clariant.com/desiccants.