Clariant Healthcare Packaging to Highlight Regional Manufacturing at CPhI China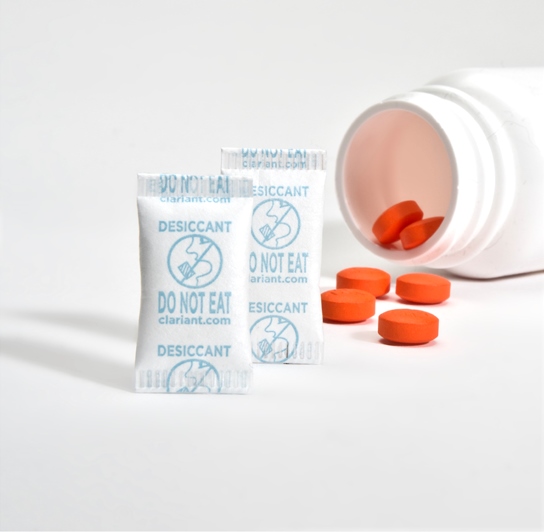 Multiple plants ensure business continuity for customers in region
Desiccants & other technologies help ensure drug safety
Clariant takes part in CPhI China exhibition in Shanghai
Shanghai, June 15, 2016 – Clariant, a world leader in specialty chemicals, and its Healthcare Packaging unit, will participate in CPhI China, the premier regional pharma-focused exhibition being held June 21 – 23 at the Shanghai New International Expo Centre. Clariant plans to focus attention on its production sites in China, where desiccants and other healthcare packaging products are made. This significant regional manufacturing footprint, together with a third facility opening in India in 2017 and existing plants in the U.S.A. and Europe, assures Clariant customers in China of continued supply chain dependability. Clariant Healthcare Packaging is exhibiting on Stand #W5G26.
Across Asia, the demand for different types of pharmaceutical and healthcare products has been rising as governments in Asia launch universal healthcare programs. Based on that, the total budget for healthcare is estimated to reach US$7.8b in 2016. As the pharmaceutical industry in Asia continues to grow, so does the need for high-quality, packaging solutions to ensure product shelf life and safety.
Clariant creates and manufactures desiccants and other controlled-atmosphere packaging products, effectively combining sorbents with innovative features. Such packaging technologies help to protect pharmaceuticals, nutraceuticals and diagnostics from moisture and oxygen, the two major pathways to degradation.
Clariant Healthcare Packaging operates plants in Dongguan and Changshu, China. Most recently, the Dongguan plant, located in the Pearl River Delta region, launched a standard portfolio of desiccant packets targeted to both the regional Asia-Pacific market as well as global customers. The range includes Sorb-it® (silica gel) and Tri-Sorb® (molecular sieve) desiccant packets, as well as Tyvek® and Continu-Strip® hole punch packets that feature a hole in every seal to optimize the desiccant insertion process. In Changshu (near Shanghai), the Company manufactures standard and customized product solutions, including injection-molded active packaging technologies like tubes and desiccant stoppers and ADP® (Advanced Desiccant Polymer) components.
Clariant Healthcare Packaging (www.clariant.com/healthpack) is dedicated to enhancing and protecting healthcare products by providing a full portfolio of controlled atmosphere packaging solutions that protect products from degradation and help maintain stability and integrity throughout shelf life. With a global production network and innovative product development, its products include desiccants, oxygen scavengers, active container-closure systems and multilayer barrier packaging.