June 16, 2016
Clariant to focus on Value for People at K 2016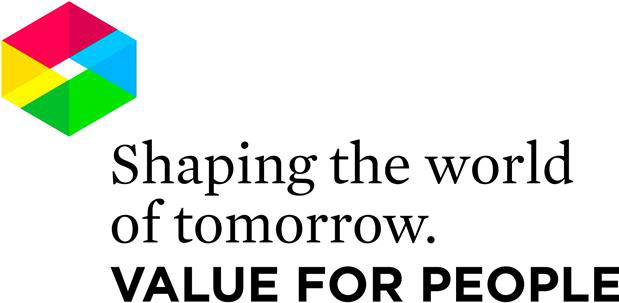 Additives, masterbatches and pigments enhancing safety, sustainability and innovation in plastics
Value-adding benefits for the whole value chain
Meet the Clariant team at K 2016 Hall 8a Booth J11
Muttenz, June 16, 2016 – Clariant, a world leader in specialty chemicals, will focus on the value it brings to people across the plastics industry's entire value chain, from processors to brand owners and end-users, at K 2016 (Booth J11/Hall 8a) from October 19-26, 2016.
Addressing priorities such as safety and comfort, more efficient and environmentally-compatible production, easier product recycling and brand protection, Clariant will demonstrate the innovative and sustainable contribution of its products and solutions for plastics applications. K visitors can expect new additions and trusted developments from its extensive ranges of masterbatches, pigments and additives.
Key industry topics in the spotlight at the Clariant booth will include: Clariant expands global manufacturing for engineering resins & high temperature plastics To reinforce its commitment to bring Value for People, at K 2016 Clariant will also update on the status of its latest investments to expand global manufacturing to ensure excellent services and benefits for the customers as well as faster delivery for the plastics industry. This includes its recently announced CHF 7.5 million for masterbatches and small lot pre-colored compounds that fill an existing gap in the engineering resins and high-temperature plastics marketplace.
Successful brand protection A new approach to combat counterfeiting: Working with a partner, Clariant sets out to deliver complete solutions for brand owners to protect intellectual property and safeguard against claims on counterfeit products.
Greater safety and comfort in the home and beyond Fire protection: Clariant introduces highly-stable, non-halogenated flame retardants with an excellent environmental and health profile that pass the highest fire safety standards. They reduce the risk of ignition and fire spread and give people more time to escape in case of a fire. Each offers specific processing benefits in addition to outstanding fire protection.
Product highlights at K 2016
Exolit® OP 1400 for polyamides used in electrical and electronic goods.
New AddWorks® LXR 920 for polyolefin roofing sheets, also contributing to UV-protection. AddWorks LXR 920 is part of Clariant's AddWorks Polymer Additive Solutions for the plastics industry. Clariant will present new solutions to benefit various market segments from its expanding AddWorks concept at K 2016.
Acoustic / thermal insulation: new Licocene® PE 3101 TP nucleating agent for expanded polystyrene (EPS) applications provides processors with a more economical solution compared to standard nucleating agents with similar solubility, viscosity and drop point.
Safer coloration of plastics: Clariant will feature major advances in pigments and dyes promoting greater safety in the production process and for end-product users.
Colorant solutions based on unique pigment PV Fast® Yellow H4G, to replace lead chromates. The solutions are safer for worker-handling and provide non-toxic, FDA approved alternatives for consumer goods.
Clariant supports improved product safety in the E&E industry with a low Halogen Controlled (LHC) pigment and dye range.
More sustainable production
Renewable raw materials: Clariant is the first producer of quinacridone pigments based on bio-succinic acid. PV Fast Pink E/E01 offers bright colors for everyday products from toys to food packaging and textiles, with durability on-par to petrochemical equivalents. The use of bio-succinic acid reduces Clariant's carbon footprint by up to 90% compared to petrochemical-based products.
Easier, faster recycling: Clariant's new Polysynthren® Black H Infra-red (IR) transparent polymer soluble dye enables easy sorting of black colored articles during the recycling process.