June 09, 2016
Clariant's Catofin® catalyst supports strong start of largest PDH unit in South Korea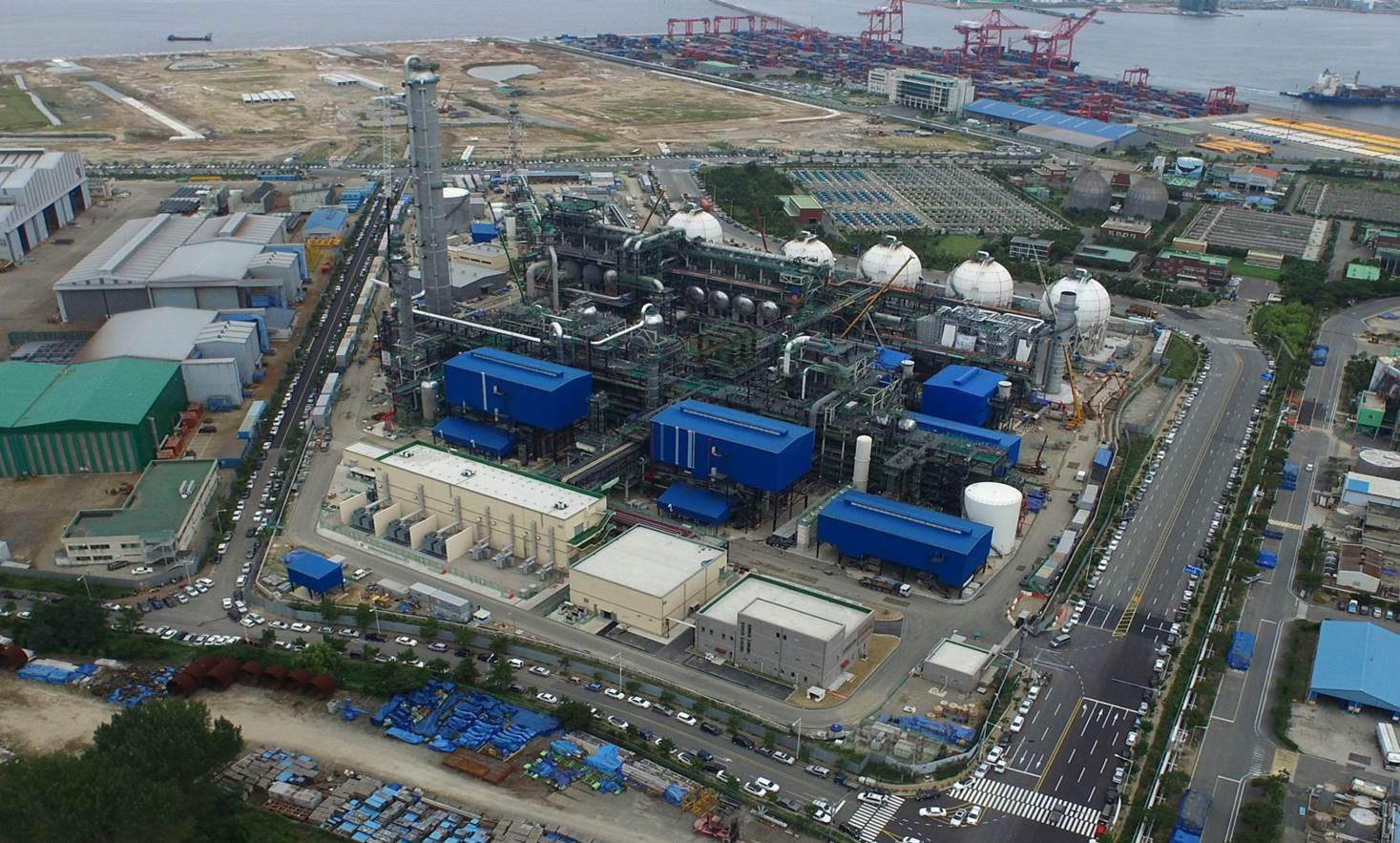 Largest propane dehydrogenation (PDH) unit in South Korea designed to produce 600,000 tons of propylene annually
Process uses Clariant's Catofin® dehydrogenation catalyst
On-spec propylene produced within one day of propane feed introduction
Munich, June 9, 2016 – Clariant, a world leader in specialty chemicals, today reported the excellent performance of its catalysts during the successful start-up of the largest propane dehydrogenation (PDH) unit in South Korea. Located in Ulsan on the southeast coast of the country, the PDH plant is a joint project between SK Gas Corporation Ltd and Advanced Petrochemical Company. The facility is designed to produce 600,000 tons of propylene annually using CB&I's Catofin® catalytic dehydrogenation technology, which is based on Clariant's Catofin catalyst.
The Catofin process is recognized as a highly reliable and efficient technology for producing propylene from propane. The process operates at optimum reactor pressure and temperature to maximize conversion of propane for a high yield of propylene and correspondingly low investment and operating costs.
These performance benefits were confirmed by the successful start-up of the PDH plant in Ulsan. The unit has achieved a fast start-up time with on-spec propylene produced within one day of propane feed introduction. 100 percent of design capacity was available in less than 15 days, and the plant is currently operating slightly above 100 percent capacity. Design conversion rate has already been reached at lower than expected temperatures. These highly favorable start-up results mirror those achieved in previous start-ups.
CJ Kim, CEO of SK Advanced, stated: "The completion of the new PDH plant is an important milestone for our company and, indeed, for the Korean petrochemical industry. We are very pleased with the smooth start-up and the initial performance of the Catofin catalyst technology."
Stefan Heuser, Senior Vice President and General Manager of the Business Unit Catalysts at Clariant, added: "We are proud to share the success of this major PDH project in South Korea. Together with our engineering partner, CB&I, we continue to prove the commercial strength and performance benefits of Catofin for customers around the world."
In addition to supplying leading catalyst products, Clariant's Catalysts business unit offers customers comprehensive service regarding the use of its catalysts. Dedicated support from Clariant and CB&I begins with providing process information during the initial stages of plant design and construction, includes start-up assistance when the plant is placed online, and continues with follow-up maintenance to ensure optimum operating performance of the plant.