Clariant Promises 'Creativity without Compromise'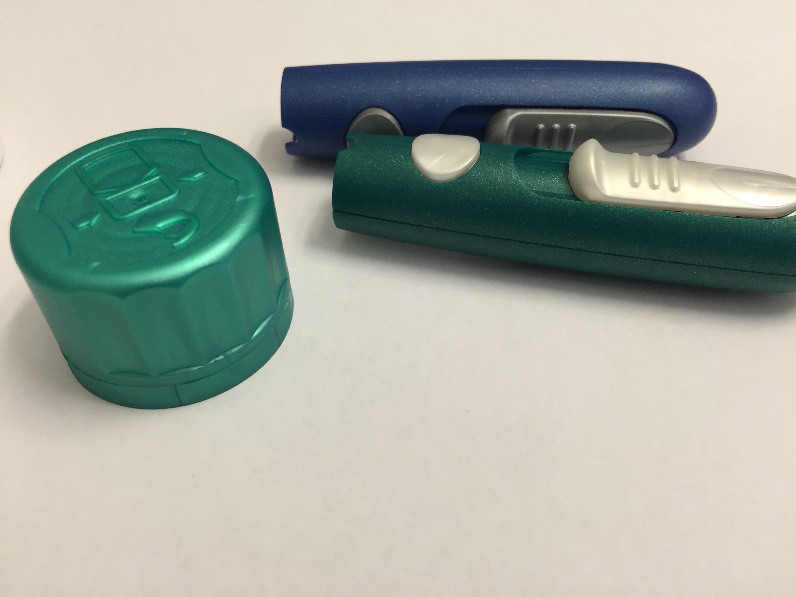 MEVOPUR® special-effect colors for drug delivery devices shown
Supports compliance with change control, ISO and USP standards
New option could help to boost patient adherence to treatment
Muttenz, October 5, 2016 – Clariant, a world leader in specialty chemicals, will present an integrated design concept from the MEVOPUR® family of consistent and compliant masterbatches and compounds at CPhI/InnoPack Europe 2016 in Barcelona between October 4th and 6th. A medical device on display in booth 2K60 combines the aspects of color design, unique device identifiers (UDI) and brand protection.
Several factors combine to increase the importance of using color creatively in the healthcare market, explains Steve Duckworth, Clariant's Global Head, Healthcare Polymer Solutions. "U.S. studies indicate only 28% patient-adherence to treatment programs and companies are looking for ways to make their devices more attractive and easier to use," he says. "If special effects, such as pearlescents or metallics have successfully improved consumer appeal in consumer goods, why not in medical devices?"
Until recently, however, use of these effects in healthcare applications has been limited because they lacked regulatory documentation. Clariant has addressed this problem with new products being released as part of the MEVOPUR family. All raw-material ingredients used in the masterbatches or compounded materials have been pre-tested to USP parts 87 and 88 (Class VI devices) and ISO10993 and offer declarations that support regulatory compliance.
Another feature of the part will be inclusion of functionality combined with color to address two problems the medical and pharmaceutical sectors face: traceability and protection against counterfeiting. "Although colors are a very visual part of Clariant's business," Duckworth states, "sometimes, what you can't see provides even more important enhancements to the performance of the polymer."
During next few years, regulations in USA and Europe will force medical device companies to implement Unique Device Identifiers (UDI), which requires a unique serial number or code marked directly on medical devices. The device Clariant is displaying at CPhI Barcelona demonstrates how fast, reliable and permanent marking can be achieved by activation of the polymer to Nd-YAG laser. The MEVOPUR additive is available in concentrated masterbatch form or in finished compound. The activation additive can be supplied alone, or in combination with the colors, and has the additional benefits of Clariant's pre-testing protocol and declarations supporting regulatory compliance.
Finally, and demonstrating Clariant's openness to innovative partnerships, the displayed medical device includes PLASTIWARD™, an in-plastic security system, supporting the fight against the growing problem of counterfeit devices and pharmaceuticals. "Counterfeit devices are a growing and potentially life-threatening problem" says Duckworth. It seriously impacts the mission of the pharmaceutical companies to deliver safe access to treatments."
Although various additives that aid detection, (so-called 'taggants') have been available on the market, a system for monitoring and experience for deployment is often missing. This can make the implementation difficult. Co-developed with SICPA SA, a trusted global provider of identification, traceability and authentication solutions, PLASTIWARD offers a unique end-to-end solution of unique security features incorporated into the plastic, combined with expertise and deployment of a monitoring platform. This enables pharmaceutical companies to monitor their products from factory to pharmacy, identify emerging trends and improve response times if action is required.
SICPA provides a proven means to actively track tagged devices, along with ongoing data-gathering and performance monitoring. Clariant delivers taggants in compounded polymers or concentrated masterbatch form that, like all products supplied under the MEVOPUR brand, are manufactured at three ISO 13485 certified and dedicated production facilities located in USA, Europe and Asia. 'Controlled, Consistent and Compliant' MEVOPUR materials help manufacturers speed new products to market while supporting their regulatory compliance filings.