Clariant inaugurates new Polypropylene Catalyst Plant in Louisville, USA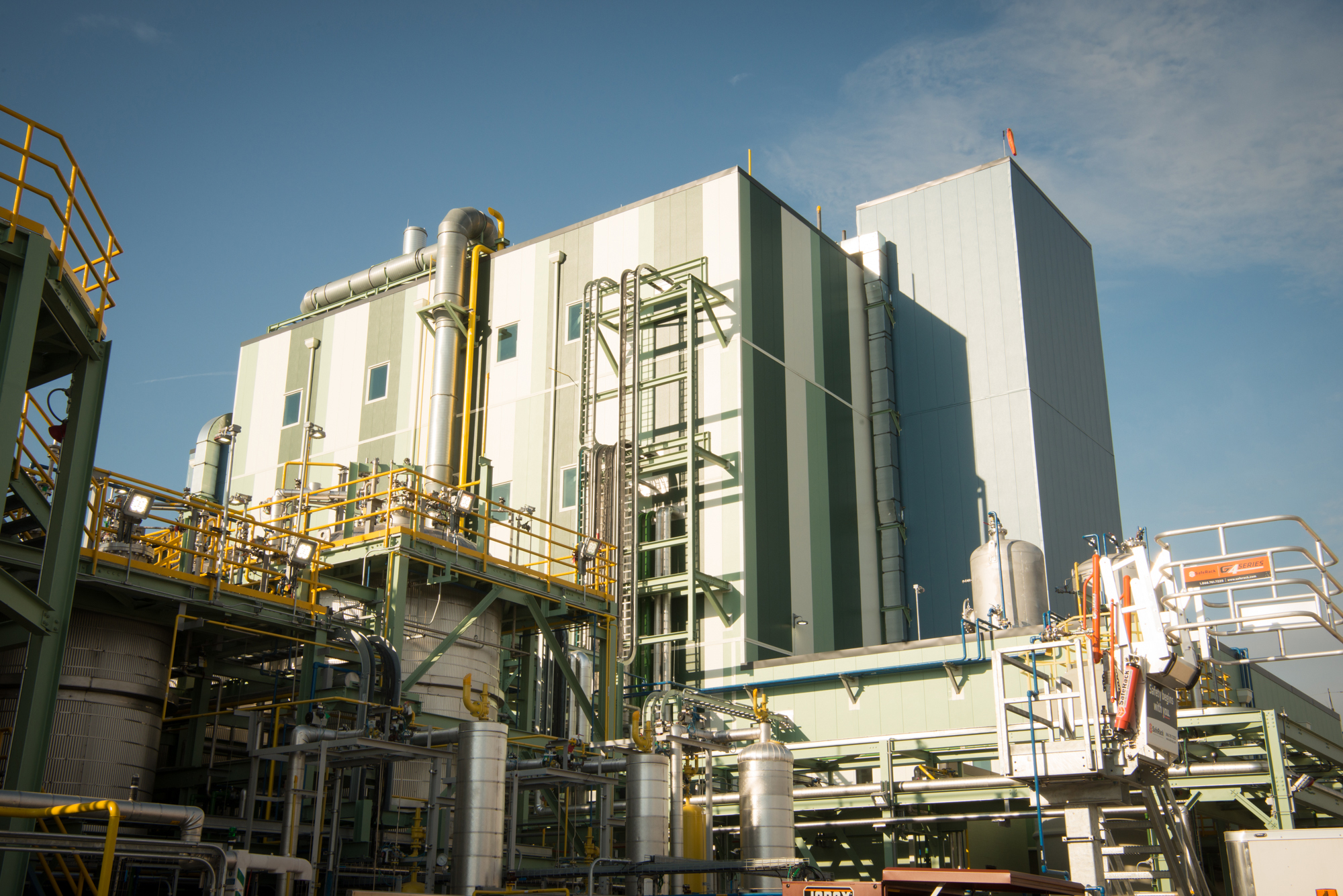 Official ribbon cutting ceremony held October 17, 2016
Louisville site now Clariant's largest US catalyst production hub
Catalysts to support efficient production of PP resins
Muttenz, October 18, 2016 – Clariant, a world leader in specialty chemicals, today announced the official opening of its new polypropylene (PP) catalyst production facility in Louisville, KY, USA. The new plant, developed and implemented in cooperation with CB&I, makes the Louisville site Clariant's largest US production hub for catalysts and marks a further investment by Clariant to accelerate growth in North America.
Clariant has significantly expanded its presence in the North American region over recent years, with sales increasing from USD 939 million in 2011 to USD 1,120 million in 2015. Its 1,800 regional employees work across 41 locations. In addition to its Catalysts business, Clariant focuses in the US on supporting customers through its Oil Services and Industrial & Consumer Specialties businesses.
The addition of the PP catalyst facility further strengthens Louisville as the most important site for Clariant's Business Unit Catalysts in North America. It combines Sales, Technical Service, R&D, Technical Center, Pilot plants and Production.
The new PP catalyst facility is part of Clariant's long-term strategic partnership with CB&I's Novolen technology business. The innovative catalysts produced here will help the global polypropylene industry to efficiently produce a complete portfolio of polypropylene resins.
At a ribbon cutting ceremony attended by representatives from across the Clariant organization and CB&I's Executive Management Team, Clariant CEO Hariolf Kottmann commented: "The new production plant in Louisville marks a significant step forward for our Catalysts Business Unit. Our catalysts contribute extensively to value creation in our customers' operations, and the catalysts coming from this special plant will help to ensure that raw materials and energy are used efficiently in polypropylene production."
Philip K. Asherman, CB&I's President and CEO added: "We are pleased to partner with Clariant in developing this state-of-the-art catalyst facility. This facility will ensure high-quality and high-capacity catalysts output for our customers and the polypropylene industry."