Clariant shines at SEPAWA 2016 with a revolution for laundry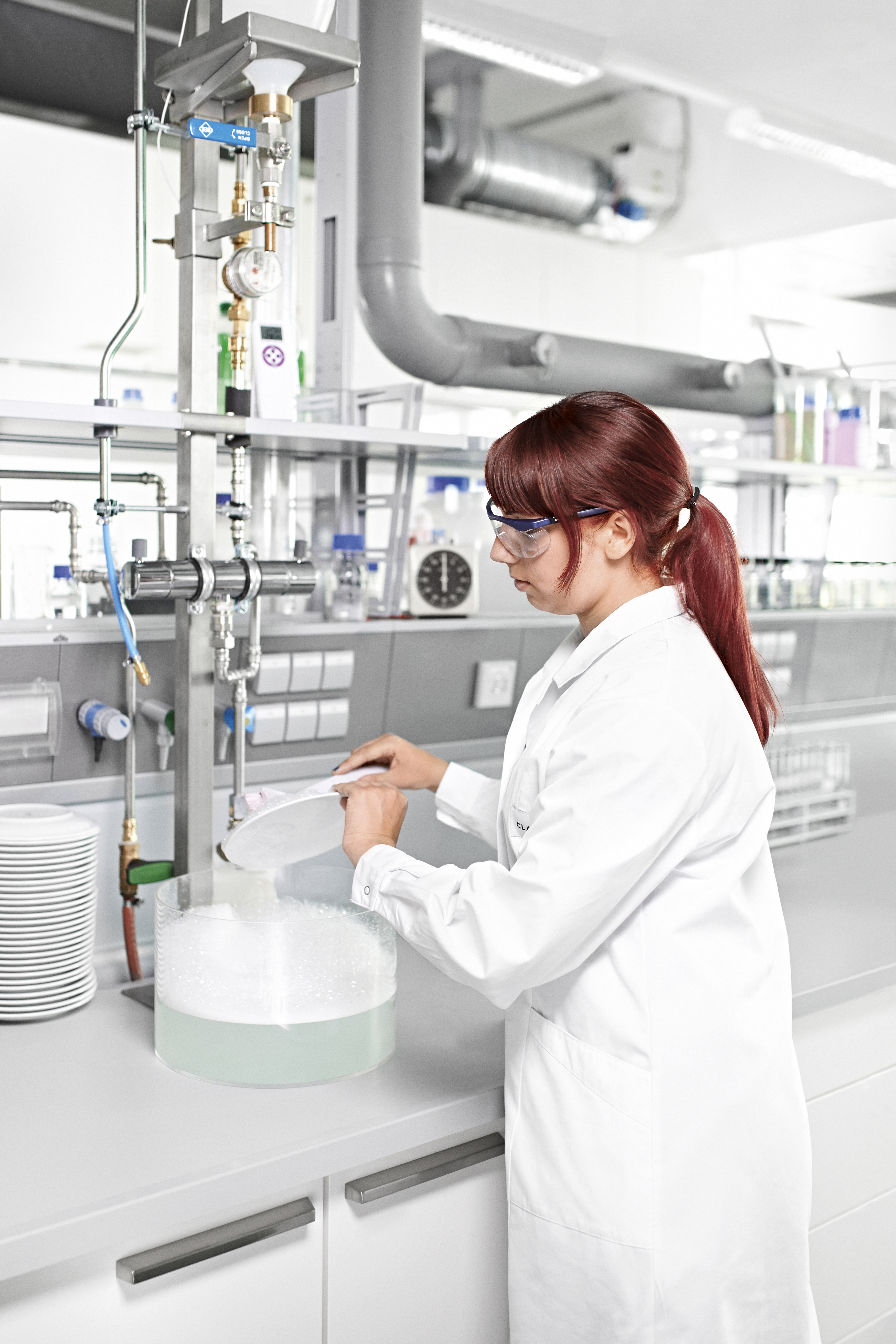 TexCare® SRN 260: breakthrough fabric protection & low-temperature stain removal for liquid detergents
First GlucoPure® sugar surfactant based on sunflower oil
Presenting effective, eye-catching solutions for environmentally-compatible Home and Personal Care at Sepawa 2016 Booth 658-660
Muttenz, October 12, 2016 – Clariant, a world leader in specialty chemicals, is demonstrating the powerful possibilities for environmentally-compatible Home and Personal Care at SEPAWA 2016, with visitors treated to the launch of a true market innovation in fabric protection and its first sunflower oil sugar surfactant among its highlights at Booth 658-660.
The latest additions to Clariant's sustainability-focused portfolio, targeted respectively at the liquid laundry detergent and hand-dishwashing segments, emphasise the company's commitment to delivering solutions that offer effective performance and respond to the requirements and trends facing its customers. Clariant is showcasing a variety of surfactants, polymers as well as environmentally-compatible dyes and pigments for a wide range of home care, fabric care and personal care applications at SEPAWA 2016.
New TexCare® SRN 260 is a multifunctional polymer offering proven market-leading fabric protection combined with highly-effective low-temperature capabilities to liquid detergents. When compared to standard laundry detergents without TexCare, its performance allows the end-consumer to dose less detergent, use less water as a result, and, at the same time, take advantage of energy savings due to its outstanding cleaning at low temperatures. Clothes are less prone to graying and can benefit from a more pleasant feel. It is ideal for cold wash formulations for mixed fibre clothing.
New GlucoPure® SUN adds the benefits of sunflower oil to Clariant's range of GlucoPure sugar-based surfactants for the first time. Based on EU-sourced sunflower oil, the GlucoPure SUN blend significantly increases the cleaning performance of detergents and allows for milder formulations that are ideal for hand dishwashing products. Oleyl glucamide, the main component of GlucoPure SUN, has a renewable carbon index (RCI) of 96%.
Both TexCare SRN 260 and GlucoPure SUN have been designated with Clariant's EcoTain® label in recognition of their reduced environmental impact and overall sustainability benefits.
At SEPAWA 2016, Clariant extends its commitment to sustainable and trend-focused solutions to the Home Care market with eco-label suitable, eye-catching, non-staining colorants. The Sanolin® Lave Liquid dye range offers a broad variety of easy-to-rinse, non-staining colorants combining bright shades with excellent transparency.
Ralf Zerrer, Head of Strategic Marketing, Industrial & Consumer Specialties, Clariant, comments: "Clariant is delighted to introduce the latest additions to its benchmark TexCare and GlucoPure ranges at SEPAWA 2016. All of our ingredients at the show are creating opportunities for formulators to differentiate their products and add to the consumer appeal. At the same time, we are supporting a more environmentally-compatible approach by the industry."
Visitors can meet Clariant and see the team's host of solutions for Home Care, Fabric Care and Personal Care at Booth 658-660 from October 12-14, 2016 in Fulda, Germany.