Clariant's Juergen Koy received The Chinese Government Friendship Award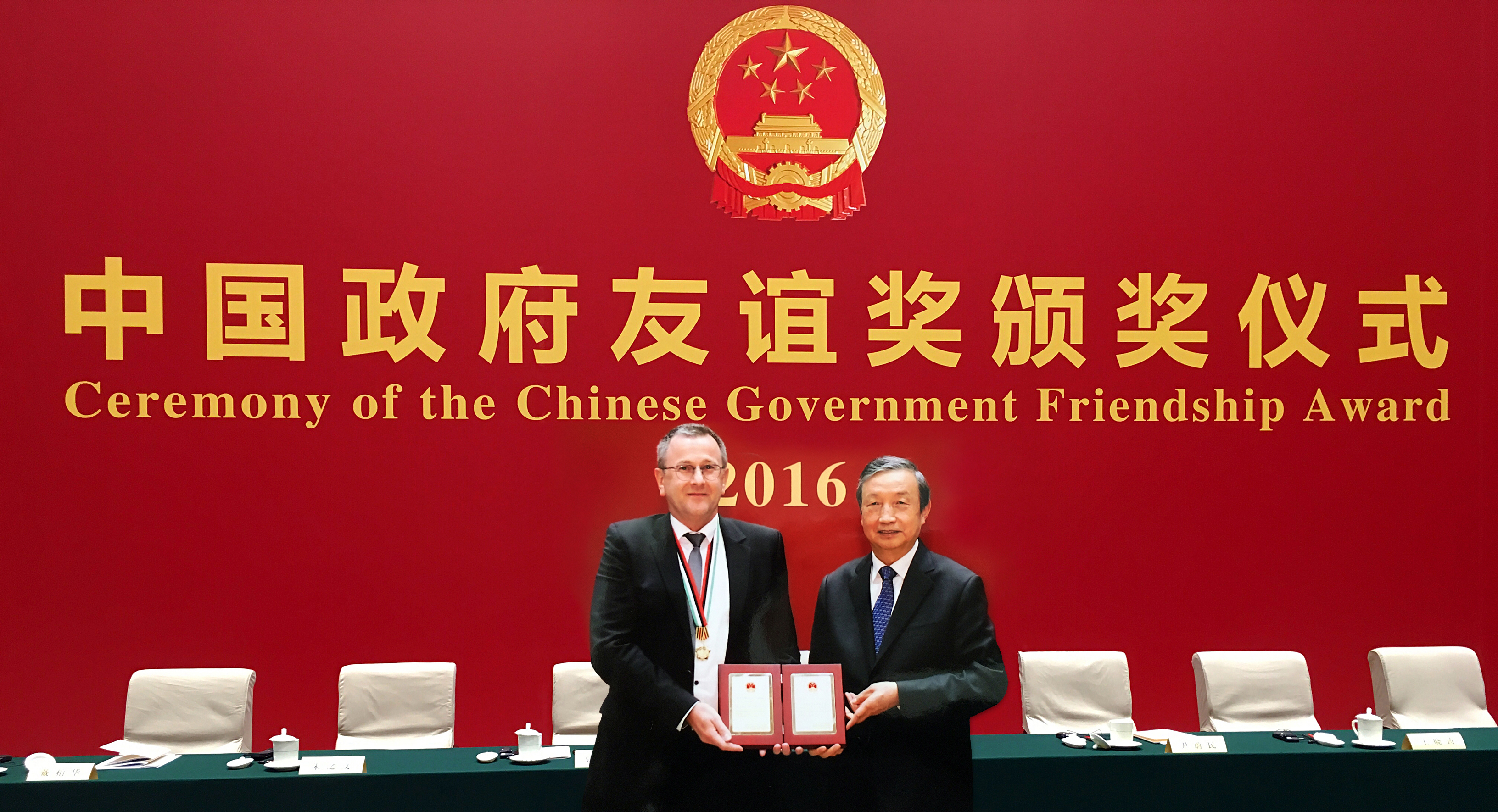 Clariant's Production Head of its Catalysts Business Unit in Asia Pacific and India honored 2016 The Chinese Government Friendship Award
Award ceremony was held on 29 September in Beijing attended by Chinese Vice Premier Ma Kai
Juergen Koy's successful track record of introducing technological advances to China has contributed to upgrading the chemical industry
Shanghai, October 10, 2016 – Clariant, a world-leader in specialty chemicals, shares the exciting news that its Head of Production, Asia Pacific and India, Clariant Business Unit Catalysts, Juergen Koy, has been presented the Chinese Government Friendship Award in China this year. Established in the 1950s, the Chinese Government Friendship Award is the People's Republic of China's highest award for foreign experts who have made outstanding contributions to the country's economic and social progress. The award ceremony was held at Zhongnanhai in Beijing on 29 September 2016, followed by a meeting with the premier Li Keqiang in the Great Hall of the People in Beijing on September 30.
Juergen Koy was honored based on his successful track record of introducing innovative catalytic technologies to China. Such technologies have contributed positively to upgrading the chemical industry and improving the production efficiency. Seven patents on development, production and application of catalysts have been filed in Germany.
"Receiving the Chinese Government Friendship Award has been my biggest pride and achievement, both professionally and personally, since relocating to China in 2008," said Koy. "It is especially rewarding to see the improvement in the industry brought by the products and technologies introduced by my team at Clariant."
In the year 2001, Koy and his team developed the MegaMax® catalysts that significantly extended catalysts life and improved the catalytic performance. This technological break-through greatly increases the capacity of coal-based Methanol production in China and has been adopted by more than 20 methanol manufacturers in the country that totaled 15 million tones of accumulated capacity.
In 2010, Juergen Koy successfully optimized the production process of ferrous-based ammonia synthesis catalysts at Clariant's Panjin site, which contributed to filling the gap of ferrous-based ammonia synthesis catalyst production in China. This catalyst is used in more than 50 ammonia plants in China and in total 100 ammonia plants worldwide.
Through the years Koy has never stopped dedicating his efforts on developing technical expertise within China and has succeeded in supporting an industry upgrade on catalytic technology, which has seen as many as 30 types of high quality catalysts introduced to the Chinese market. These and many other successful technological achievements have made him the winner of the "Friendship Award of Liaoning Province" in 2011. Two years later, he received the "Honorable Citizenship of Panjin" as the first foreigner.
"The Chinese Government Friendship Award I received today is a recognition of the efforts me and my team at Clariant have been putting together to advance the manufacturing and environmental scenes in China with the application of catalytic technologies," said Koy. "Going forward we will continue to dedicate even stronger efforts for the further development of the industries in the country."