Clariant hosts workshop during Asian Nitrogen + Syngas 2016 conference in Jakarta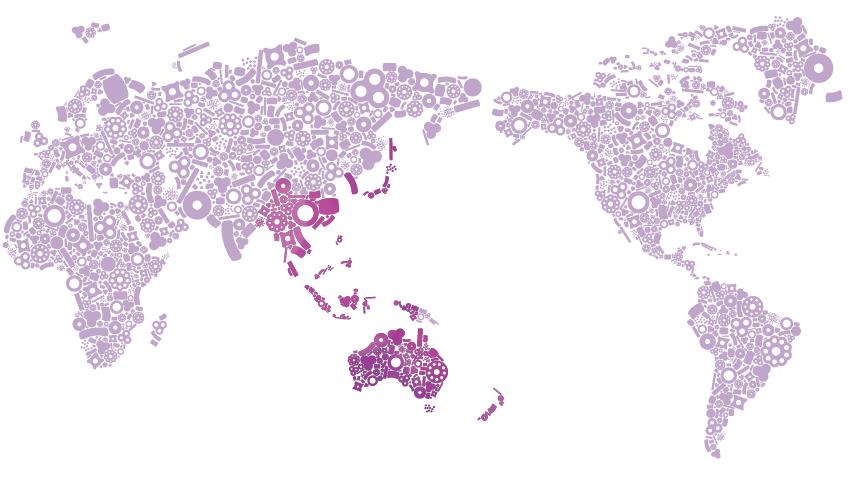 Clariant Catalysts present at Asian Nitrogen + Syngas conference in Jakarta
Dedicated conference workshop on latest innovative technologies and catalytic solutions for Syngas industry
Clariant will feature key products, including AmoMax® 10, ShiftMax® 217 and ShiftMax 820 series
Singapore, November 14, 2016 – Clariant, a world leader in specialty chemicals, invites their partners in the Southeast Asia ammonia, methanol and hydrogen industries to join them for a workshop. The workshop, titled "Embarking the Future via Innovative Solutions", will be held as part of the Asian Nitrogen + Syngas 2016 conference, featuring the latest innovative process technologies and catalytic solutions for the syngas industry.
The Clariant workshop focuses on performance of its catalysts and to maximize the efficiency and productivity of syngas plants via discussions on case studies, best available practices and technology innovations. Divided into five dedicated sections, the workshop will highlight how Clariant catalyst technologies has helped plant operators improve cost efficiency, safety and operational flexibility via specific case discussions. The featured products are AmoMax® 10, ShiftMax® 217 and ShiftMax 820 series.
"Clariant values innovation. One of the key highlights in this workshop is about how our unique catalyst innovation, AmoMax 10 catalyst, has successfully helped ammonia producers improve process efficiency and bring about higher profitability. Within a short period from its launch, this product has already accumulated more than 100 commercial references." commented Kok How Chew, Clariant's Business Unit Head of Sales for Catalysts, South East Asia and Pacific.
Other discussions include specific case studies on how technical services are utilized for improving plant performance and troubleshooting. In the Southeast Asia region, Clariant is the only leading Syngas catalyst producer with a production facility located in Indonesia. With an expanded presence of technical service teams located regionally in Singapore and Indonesia, in addition to close collaboration with process licensors, Clariant ensures that customers will get rapid response to any technical issues relating to increasing plant profitability or troubleshooting for performance.
In addition to topics related to natural gas feedstock based ammonia plants, additional insight will be provided for sour gas shift technologies whereby coal is used as an economical replacement for natural gas in an existing/new ammonia plants in Asia Pacific region. With more than 30 years of expertise in the sour gas shift industry, Clariant offers a diverse portfolio of catalytic solutions such as ShiftMax 820 series. The ShiftMax 820 series is commercially proven and suitable for all types of coal-to-chemical applications and gasification technologies. For new plants, significant cost advantages can be achieved using ShiftMax 820 series for a high CO gasification.
The Clariant workshop will be held on Wednesday 23 November from 11:00 to 13:00 at the conference venue at Shangri-la Hotel in Jakarta, Indonesia.