Clariant to Showcase "Cool" Sun Care Products Inspired by BeautyForward® inspirational trend platform at Leading Cosmetics Fair in Asia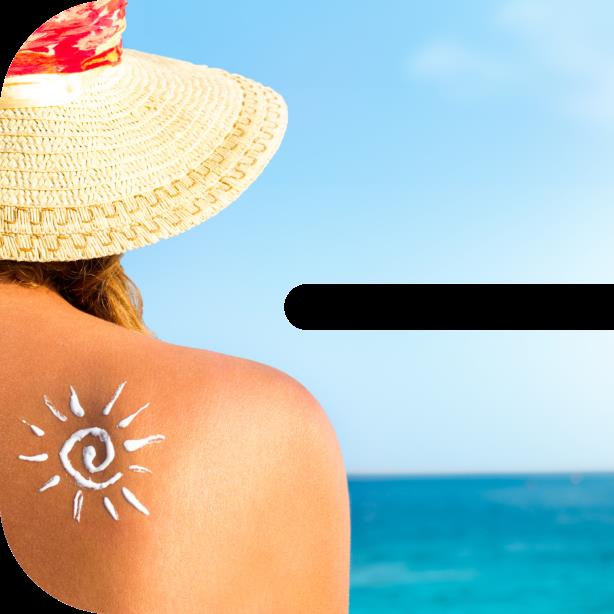 Clariant to return to the In-Cosmetics Asia Exhibition on 8-10 November 2016 in Bangkok, Thailand
Natural products with strong efficiency and sustainability profile to be featured under the Holistic concepts for sun care solution
Latest from Vivimed UV filters and BioSpectrum natural plant extracts, in addition to Clariant's Aristoflex®, Glucotain® and Genamin® lines highlighted and inspired by "BeautyForward®"
Singapore, November 1, 2016 – Clariant, a world leader in specialty chemicals, is returning to exhibit at the 2016 In-Cosmetics Asia exhibition at the BITEC in Bangkok, Thailand on 8-10 November 2016. Along with global inspirational trend guide BeautyForward®, Clariant will showcase its leading range of natural and holistic concepts for sun care solutions under the theme "Be Cool", capturing the increasing market demand for effective and sustainable sun care products.
With growing health and skin aging concerns related to UV rays, consumer awareness of the need for sunscreen and other sun protection is increasing. Inspired by BeautyForward, Clariant's "Be Cool" range delivers solutions for meeting these growing demands on four fronts: DARE - Cool Protection which includes UV filters for blocking the sun's harmful rays; LOOK - Cool Plant comprises of BioSpectrum plant-based products for applications in a variety of skin care and beauty products; CARE - Cool Touch for offering highly effective sun care ingredients with a light and fresh sensory experience and PURE - Cool Cleansing for focusing on sugar based mild surfactant for superior cleaning power and unique foam behavior.
DARE - Cool Protection from Vivimed UV filters
Clariant is excited to debut to the Asian personal care market its newest portfolio additions such as UV filters, after recently acquiring the highly regarded Vivimed Lab Limited in India to reinforce its commitment to growing strategically in order to meet consumer's personal care needs in Asia.
Clariant (Vivimed) organic UV Filters provide a full package covering UV-A and UV-B, allowing consumers to enjoy the outdoor life with a carefree protection to stay cool under the sunlight.
LOOK - Cool Plant with BioSpectrum products
Clariant recently formed a strategic alliance with Korean natural active ingredient developer BioSpectrum to strengthen its capabilities in providing plant-based specialty cosmetics ingredients. BioSpectrum's portfolio of functional ingredients is derived from natural products and extracts from exotic Asian plants, in particular those found on the South Korean Jeju Island — an isolated mountain formed by volcanic eruption and featuring more than 1,800 plant species.
There is potential to expand the natural concept in sun care, as long as effective UV protection is maintained. Clariant encourages consumers to add a step to their sun protection regime, e.g. BioSpectrum's MultiEx BSASM™ soothes and heals skin after exposing to sun shine; Alpha Melight™, containing natural bisabolol, provides softer whitening action and anti-inflammatory effects, proven by in-vivo test; Dongbaek (Tsubaki) Oil and Varrier™ are two highly effective naturally extracts to handle the challenge of skin ageing and dryness, as a key step in sun repair.
"The addition of BioSpectrum's portfolio brings diversity to our natural ingredients offering where well recognized brands like Plantasens, Beraca, and Nipaguard find their roots," said Francois Bleger, Head of Clariant's Industrial and Consumer Specialties Business Unit in Asia Pacific. "With sustainability at the core of everything we do, we are serving the Asian personal care industry with products that offer a unique differentiation window and power growth to our customer's brands."
CARE - Experience a Cool Touch from Aristoflex
A series of Aristoflex polymer lines will be featured at In-Cosmetics including Aristoflex AVC®, which offers a light and fresh sensory feel while breaking fast on the skin and boosting SPF values; Aristoflex Velvet® offers a soft and velvety sensory profile, while Aristoflex BLV® supports spray-able sun care formulations with excellent skin feel.
PURE - Cool Cleansing with Glucotain®
For after-sun hair and body wash formulations, Clariant's mild sugar based surfactant Glucotain line contributes for a deep cleaning but without sacrificing gentleness.
Apart from that, Clariant is proud to support clients with Methyl Quats, including Genamin® KDMP, Genamin CTAC and more, which offer clients efficient supply continuity. Sticking to Clariant's global quality standard, since 2016 being produced in Indonesia Tangerang site, allowing Clariant to offer a more flexible supply chain and reliable technical service for local customers in Asia.
Clariant's team of technical and customer service experts will be on hand at their booth, number H30, during the 3-day show to explain details of their products and answer enquiries from customers and visitors.