Clariant to return to PCHi expo with finest care structured around four seasons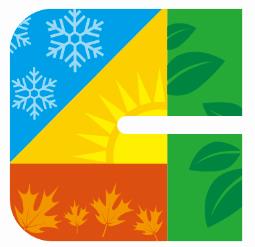 Clariant will participate in the Personal Care and Homecare Ingredients (PCHi) tradeshow on February 21-23, 2017 in Guangzhou, China
The best of our natural active ingredients and sun care products will be launched with a value proposition matching each season needs
Active ingredients from a new partner BioSpectrum Korea to be highlighted along with Sun Care Eclipsogen™ line and Vividine as hair stimulation active
Shanghai, February 7, 2017 – Clariant, a world-leader in specialty chemicals, is returning to the PCHi (Personal Care and Homecare Ingredients) China expo on February 21-23, 2017 at the Guangzhou Poly World Trade Center, China. The PCHi exhibition is an innovation-driven event that provides a unique sourcing platform for the global personal care industry. In PCHi 2017 Clariant will highlight to the visitors its full portfolio of natural ingredients that provide finest care to the users during all four seasons of the year.
As the personal care market in China continues to expand through a widening middle class across the country the increased awareness of varying needs for skin care across different seasons of the year makes the need for specialized ingredients delivering targeting effects over the year even more pressing. Under this emerging trend, thanks to unique product profiles, natural active ingredients show as the brand enabling technology among cosmetic and personal care product brand owners.
Tapping into this market trend, Clariant will showcase at PCHi its full line-up of natural ingredients and sun care products that provide the finest care during each of the four seasons.
For hypersensitive skin in spring
In addition to increased daylight, the dramatic changes on climate conditions in spring time sometimes pose threats to delicate and sensitive skin types. Calm Yang® from BioSpectrum natural ingredients answer the call with its outstanding skin-soothing property. Being made from a host of extracts from various plant species, the multi-oil provides for excellent healing formula that results in Eczema improvement.
Other featured products for spring include Dongbaek Oil™, a natural safe oil derived from Camellia Japonica Seed, also coming under the BioSpectrum line. It exhibits supreme anti-inflammatory properties and has excellent effects for aged skin, sensitive skin and dry skin. In addition, also featured will be the Nipaguard® Zero Blends paraben-free preservatives, which limit irritation to sensitive skin.
For sun care and whitening in summer
The direct sunshine and heat of summer often makes outdoor activities a concern for those who take extra care of their skin. Products like Varrier™ from BioSpectrum line help leave those worries behind as they provide unparalleled UV protection on the skin. Varrier gives the skin UV protection from nature through a combination of four natural berry extracts that help the skin recover under its own circadian clock. It also provides excellent anti-wrinkle effect by increasing skin hydration.
In the meantime, UV Filters Eclipsogen™ that will also be showcased at PCHi allows consumers to enjoy the sun while providing highly protective sunscreen products that offer the best protection to stay cool under the sunlight.
For hydration and moisturizing in autumn
For skincare during autumn, retention of water is a prerequisite. Also coming under the BioSpectrum line is Waterin™ that exhibits exceptional hydration properties. As a highly effective moisturizing agent, Waterin is rich in natural sugar, which allows it to retain water on the skin to avoid drying, itching and roughing. Lasting moisturizing effect is achieved even under very low humidity.
Replenishing water and moisture under the skin during the dry season of autumn is equally important in maintaining good hair condition. Vividine, as an active ingredient, brings a healthy dose of rich nutrition to the scalp and provides hair the ideal growth stimulation and loss prevention in autumn.
Surviving the tough air quality in winter
The tough winter conditions not only show up on one's mood but certainly impact air quality as well to put the skin to the test. Redsnow® under BioSpectrum comes to the rescue with its excellent anti-oxidation and anti-wrinkle properties against air pollution. Produced out of natural extract from Camellia Japonica Flower, its strong anti-oxidant efficacy ensures that there is no skin irritation or other adverse effects even when air quality is poor.
Also under BioSpectrum is BioDTox™, which effectively protects the skin against pollutants, while providing anti-pollution and anti-stress effects on the skin. With detoxification enzyme activator, BioDTox helps discover freshly detoxified and clarified skin that is free from any visible signs of skin aging.
"At PCHi China, we are particularly proud to introduce Vividine, a well perceived hair stimulation active. There is a significant consumer need for hair regeneration, hair growth and hair loss prevention and product developments of our clients have gained significant momentum, particular in China. Our Vividine triggers increased blood flow to hair follicles, bringing a healthy dose of rich nutrition to the scalp, which revives the follicles and supports the prevention of further loss and thinning," said Guido Appl, Head of Sales and Application for Personal Care/Industrial and Home Care Asia Pacific.
"The collaboration with BioSpectrum from Korea further optimized our product portfolio by broadening our offering on active ingredients. Customers in the Personal Care industry in China and the Asia Pacific region will benefit from our enhanced ability to deliver a comprehensive range of natural and sustainable formulation products tailor-made to satisfying their needs," said Francois Bleger, Clariant's Head of RBL Asia, BU Industrial & Consumer Specialties.
Clariant's team of technical and customer service experts will be on hand at their booth at 4B59 during the 3-day PCHi show to explain details of these products and help visitors find the best solutions for their needs.