Clariant opens Global Competence Center for Haircare in Brazil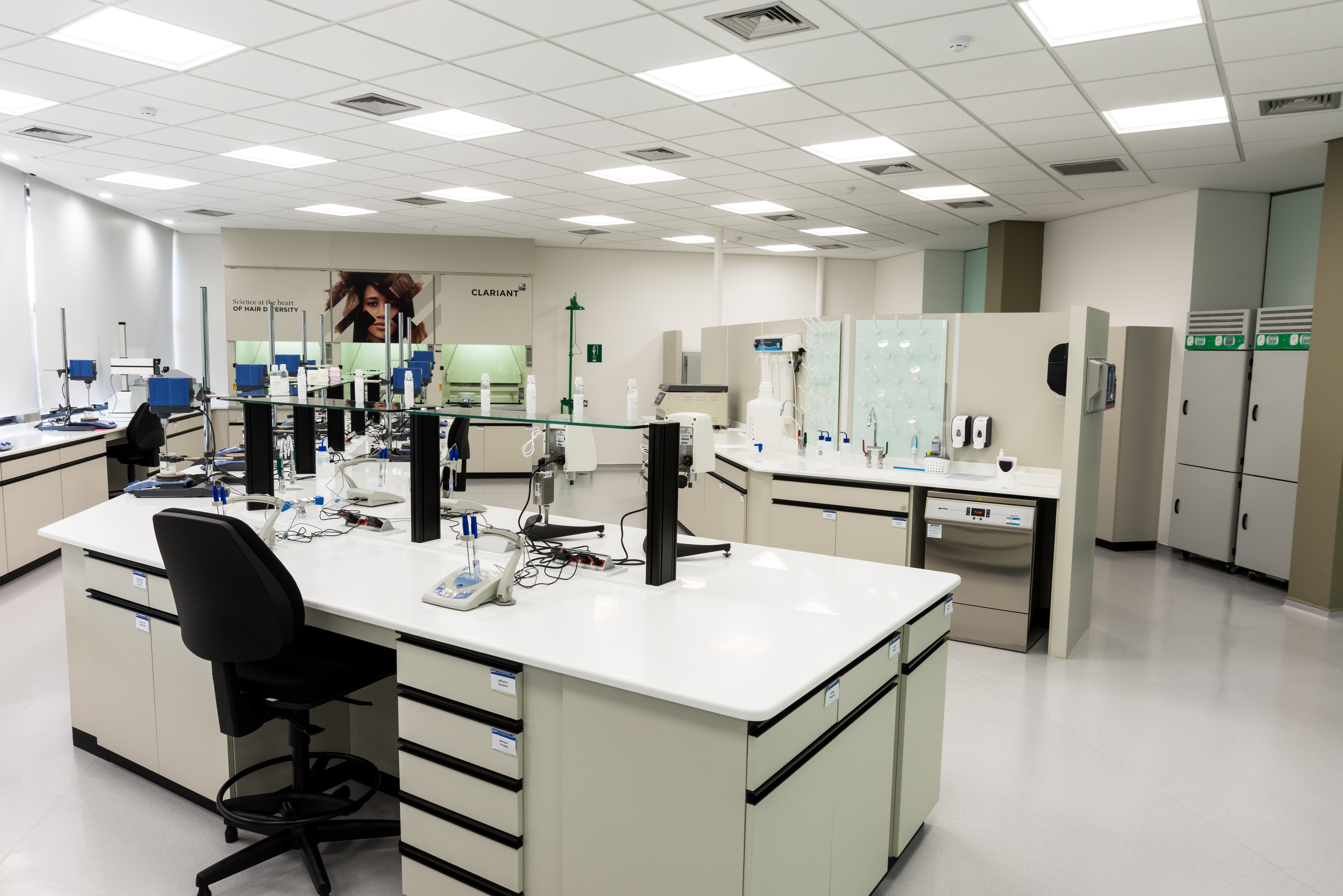 Further expands footprint in Latin America
Strengthens presence in leading haircare market
New center will lead global haircare innovation projects
Muttenz, February 15, 2017 – Clariant, a world leader in specialty chemicals, today opens its first global R&D center for haircare ingredients. Located in São Paulo, Brazil, the new global Competence Center Haircare (gCCH) puts Clariant's experts at the heart of the leading haircare market, from where they will develop innovative solutions for customers around the world. The center will work in close partnership with the company's global innovation network, especially the Clariant Innovation Center (CIC) based in Frankfurt, Germany.
In recent years Clariant has expanded its footprint in the emerging Latin American market and the opening of the Global Competence Center Haircare is another step in this process. Furthermore, it allows the company to continue implementing its strategy of focusing on innovation through R&D by expanding its global network of research centers.
Brazil currently represents 20% of the global growth in the Haircare segment and serves as host to many leading research institutes and cosmetics companies. At the same time, it is home to a broad diversity of hair types and textures, many of which are also found in other regions around the world. This combination makes Brazil the perfect location to host the Clariant's Global Competence Center Haircare as it can work on developing innovative solutions which simultaneously appeal to the growing local market and to customers worldwide.
The Global Competence Center Haircare houses a team of Clariant haircare professionals, application and formulation labs, and meeting spaces on a 240sqm premises. It acts as a hub for leading global innovation projects that can help formulators address both their own product development needs and the changing haircare trends of consumers. With a network of collaborations, research partners and its own state of the art laboratories, Clariant is positioned as a key supplier for haircare cosmetics manufacturers worldwide.
"Latin America is an important region for Clariant as a whole and especially when it comes to the personal care industry. We are very proud to further extend our global R&D network to this region. The direct exposure to the market and customer needs will generate new insights and fuel our innovation strength" said Britta Fuenfstueck, member of the Clariant Executive Committee.
Christian Vang, Global Head of Business Unit Industrial and Consumer Specialties (ICS), commented: "This center positions us closer to leading users, producers and experts of haircare products and allows us to understand how needs vary across hair of different properties. The state of the art laboratory then enables us to translate these learnings into innovative functional solutions for haircare products for consumers locally and globally."